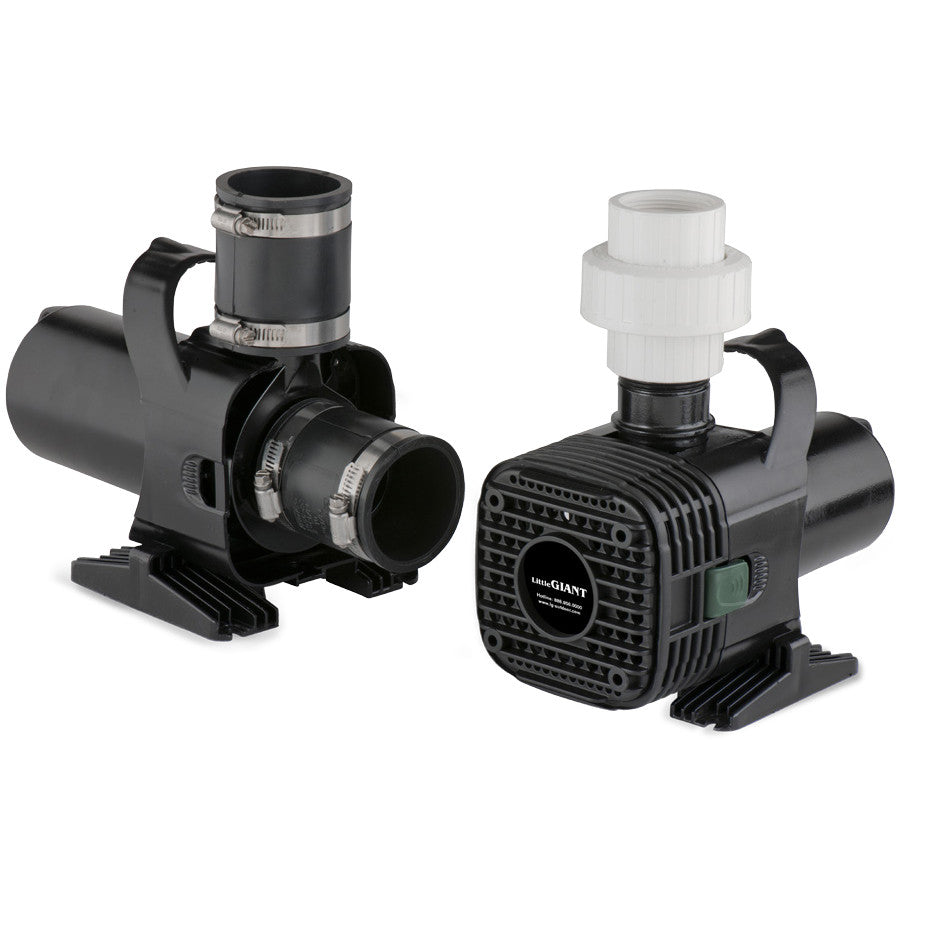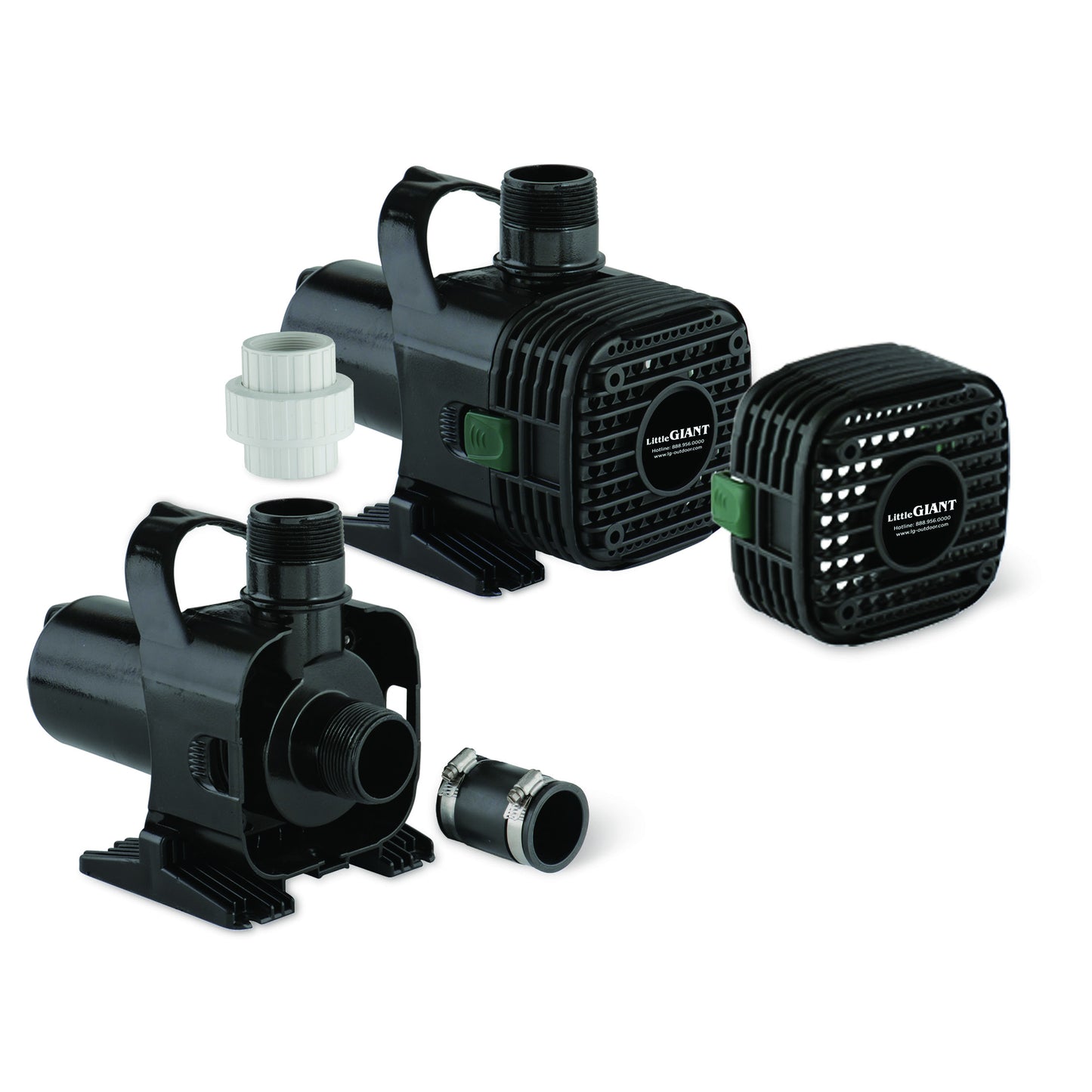 Waterfall Pumps
Size:
95 to 1255 Gal/h - Max Head 22' - 157 Watt
These oil free pumps have been designed to be flexible so that no matter your set up they will work for you. Pumps can be set up horizontally or vertically and can be run submersed or with flooded suction. They have molded MNPT inlet and outlet, a clip-on intake
screen, 20' cord and a handle for easy install and removal. The included pre-filter makes these pumps built for flexibility and durability in any water feature.
157 and 147 Watt pumps have a 1.5" inlet/outlet.  All other pumps have a 2" inlet/outlet.
2 year warranty.