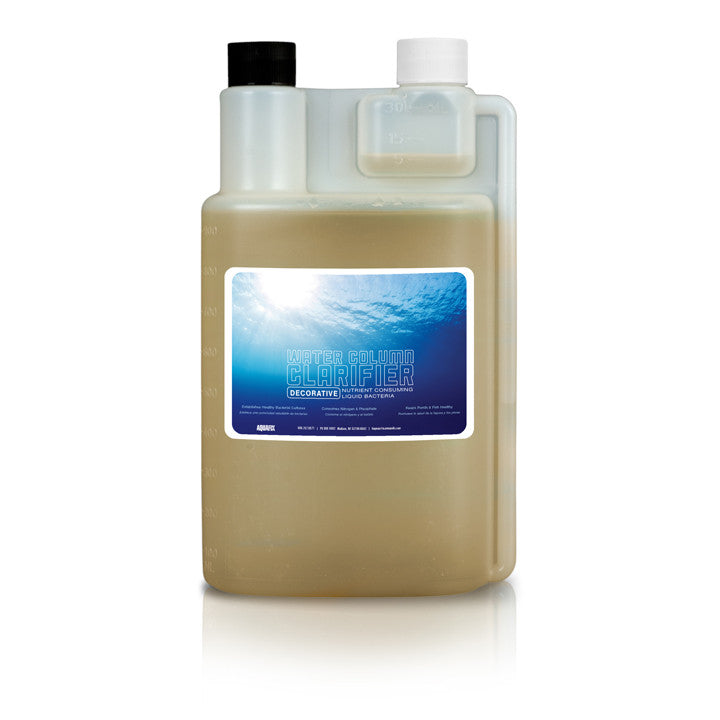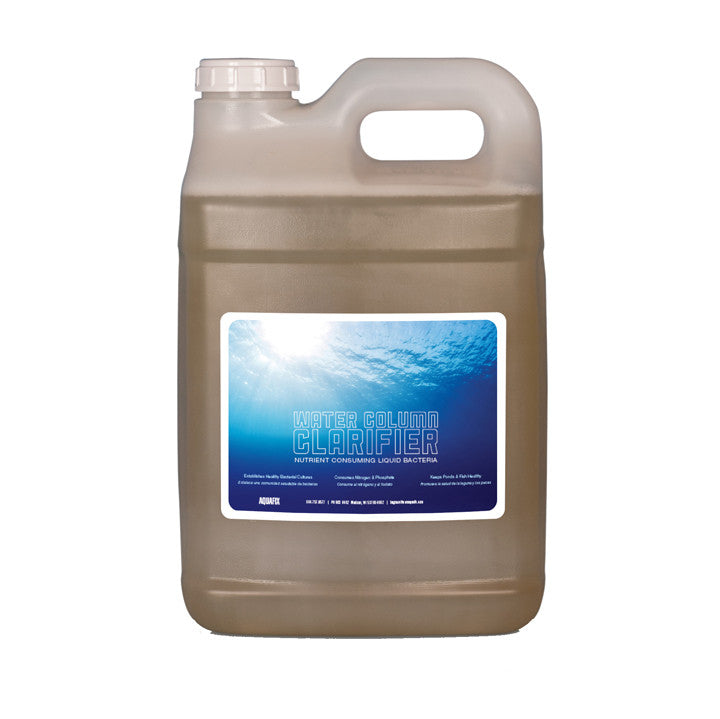 Water Column Clarifier
Size:
1 Quart (32 oz) - Decorative
Water Column Clarifier is a high performance liquid bacterial blend that fixates nitrogen and phosphorus to clarify water. This product contains a synchronistic blend of 12 different bacteria with a higher growth rate than any dry blend. Because these bacteria work together so well, they do not limit bacterial growth and are able to coat the entire water body. This makes Water Column Clarifier an especially good treatment to minimize the growth of planktonic algae as it treats the whole water body. We carry this product in two formats: Decorative and Regular formulas. Both formats are best used above 20oC.
Treatment Rates:
Decorative Formula treats 1 oz per 1,000 gallons, weekly
Regular Formula treat 20 oz per acre foot, bi-weekly