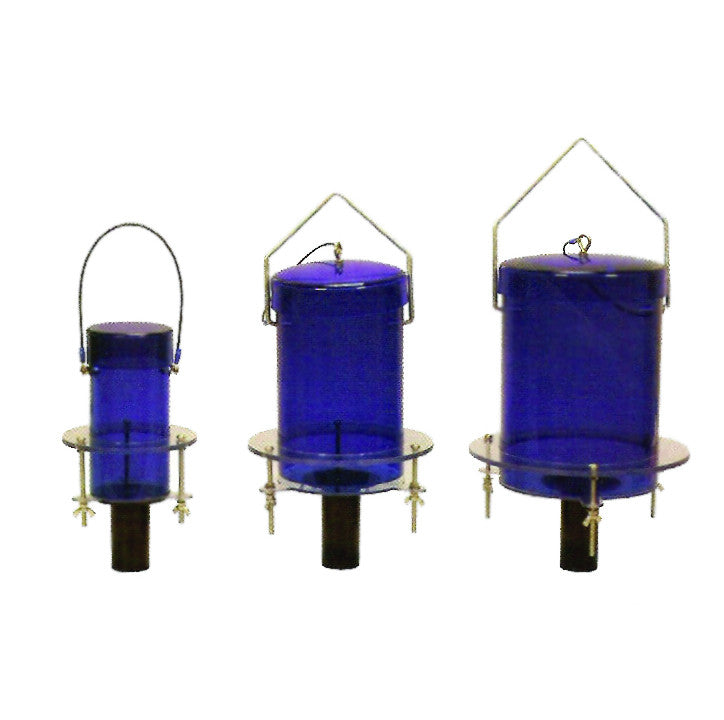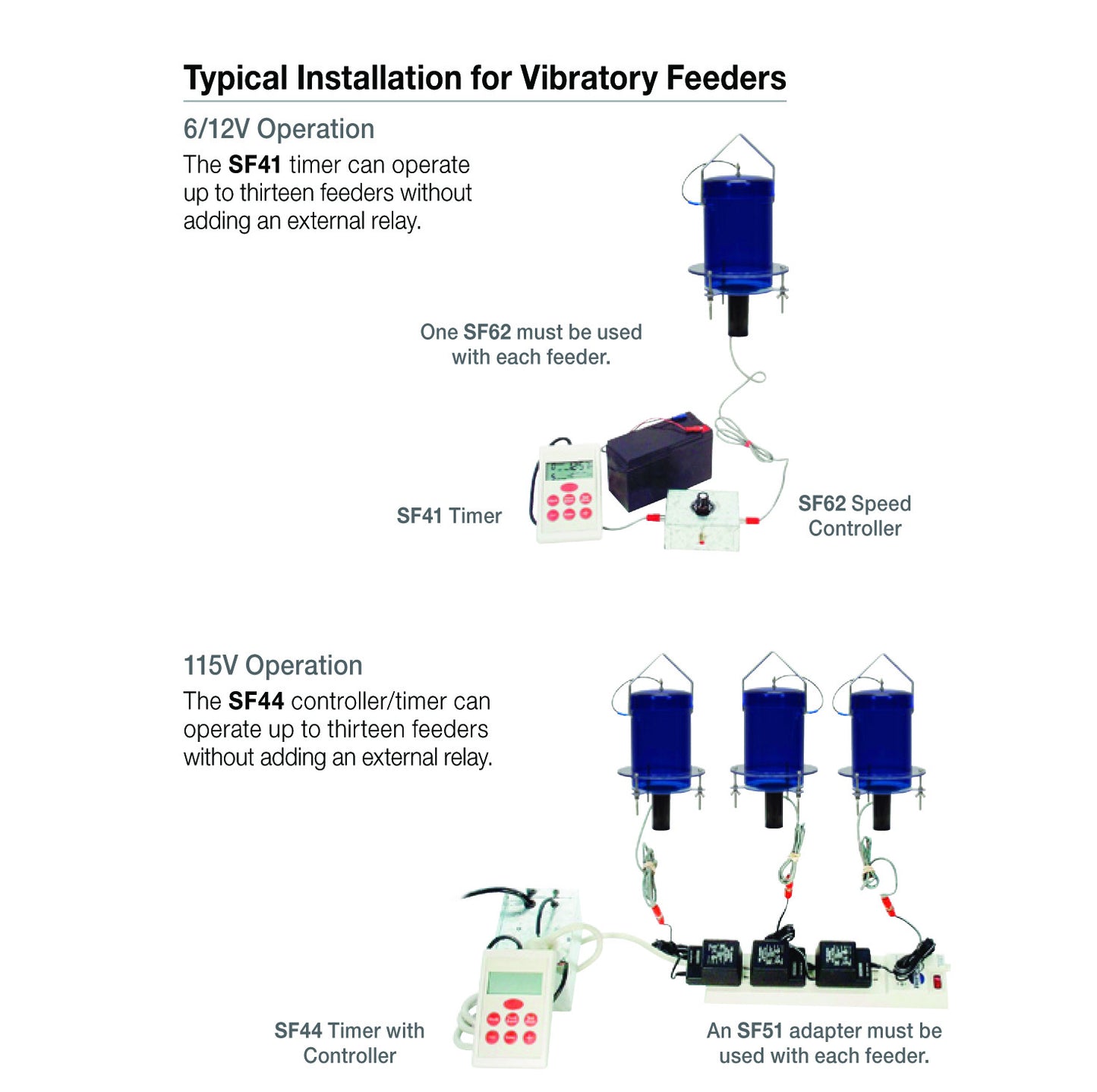 Vibratory Feeders
Size:
AVF6 - 0.5 Liter - 5½" diameter x 9" height
Benefit from highly accurate feeding rates and times with these vibratory feeders. They easily handle almost all different feed types (even extremely fine and moist feeds) and they are resistant to clogging from even the oiliest feeds.
Perfect for applications where multiple accurate feedings per day would otherwise require a lot of manpower, such as in a hatchery.
For each feeder, use a 12 V DC adapter such as the SF51 for 115 V AC operation. You will also need a timer. We suggest either the SF44 for 115 V, the SF41 for 12 V. One timer can be used for up to 13 feeders (all connected feeders will feed at once).
(For Adapters and Timers, click <here>)
One year warranty.