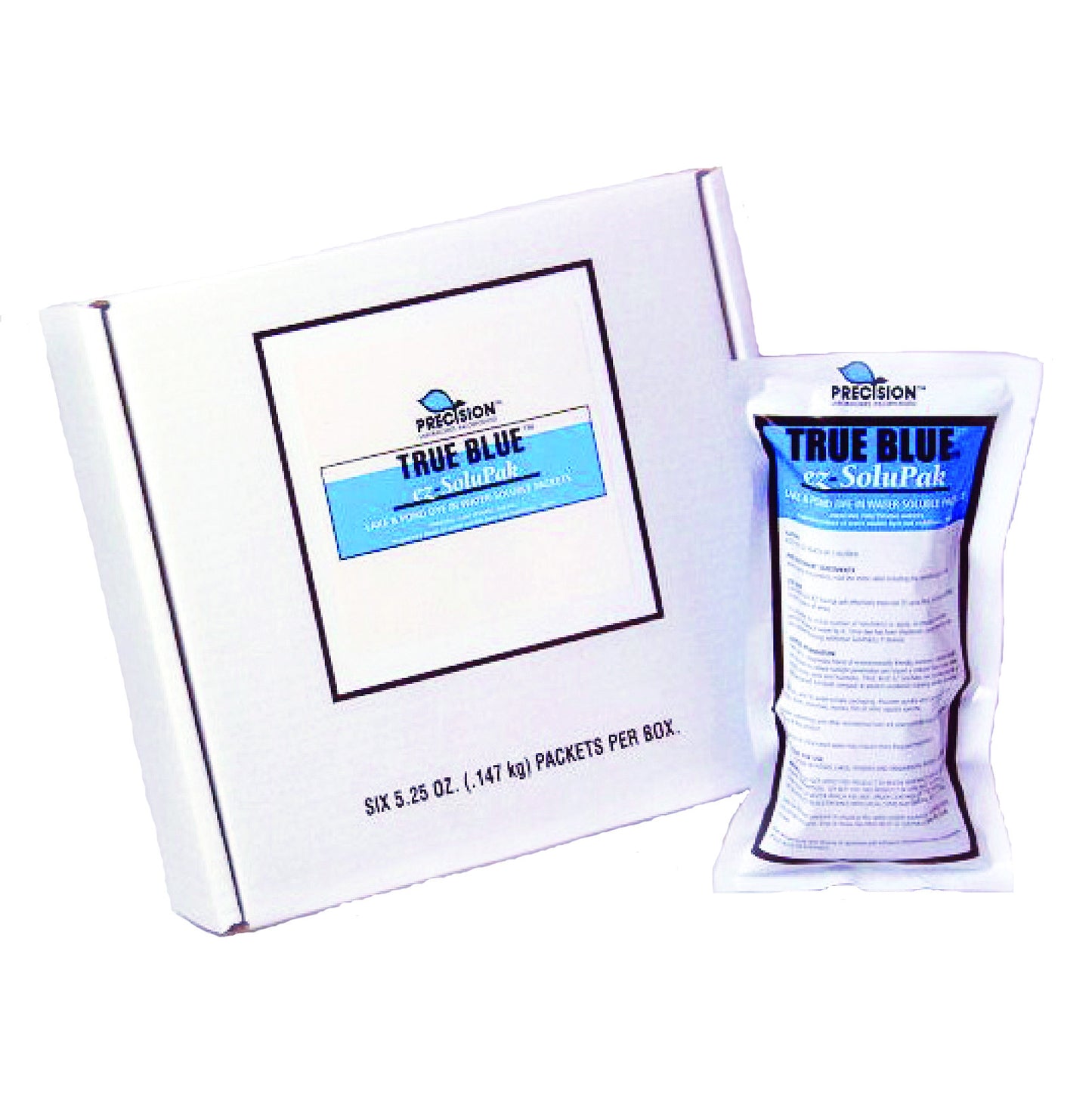 True Blue Pond Dye - Box of 6
Check out our new Oasis pond dye 10 pack for the price of 6!   Click here for details. 

True Blue Pond Dye is the professional way to bring a natural blue appearance to your lakes and ponds. Odorless and non-toxic, True Blue provides an attractive, beautifying effect to natural or man-made ponds, water hazards, lakes and fountains.
 This product is formulated to filter sunlight penetration so has the added benefit of lessening algae and weed growth under water. It is safe and easy to use while being completely harmless to fish, wildlife, people, and pets. Packets have an outer foil packet with an inner water-soluble packet.
Simply tear open the top of the foil packet and allow the water-soluble inner packet to slide out into the water. Soluble packets eliminate the need to handle the dye, lessening the risk of dying your skin. The natural movement of water will dissolve and distribute the dye throughout your pond.
Each packet will treat approximately 325,000 gallons.  Apply early in the spring and maintain the colour throughout the summer months for best results. Depending on your pond, small top-ups are required to maintain colour on a 4-6 week basis.