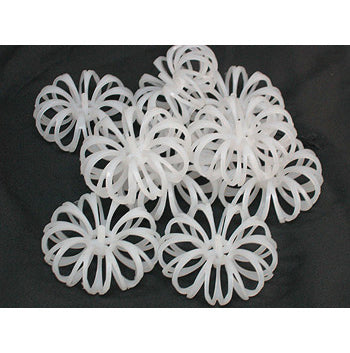 Telpac Degassing Media
Telpac media is design as a long life degassing media. This media creates uniform liquid distribution throughout the column sections, increasing air contact and gas release. High structural strength for the media prevents compacting over time allowing for long term use. Telpac is installed by simply pouring media into containers, no specific alignment is necessary.
Sold per cubic foot.