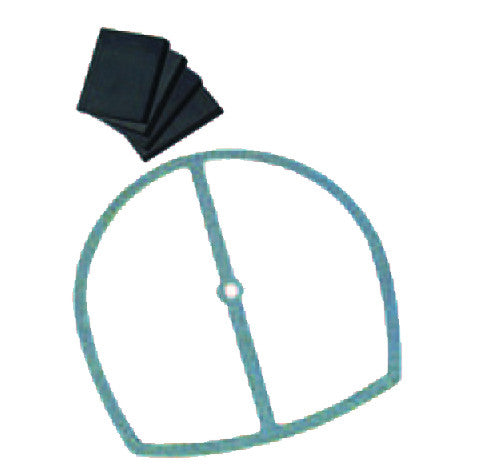 Rotary Vane Repair Kit
Compressor Model:
AQ3V vane set
Description
Sacrificial oil-free carbon vanes automatically adjust to maintain compressor efficiency as they wear. Vanes need to be replaced occasionally, which requires common household tools. Vane life expectancy is 12 to 36 months depending on operating pressure.
Repair kits include a full set of carbon vanes (4), replacement instructions, and a replacement gasket for the vane housing.
Please see table for motors to vane comparison.