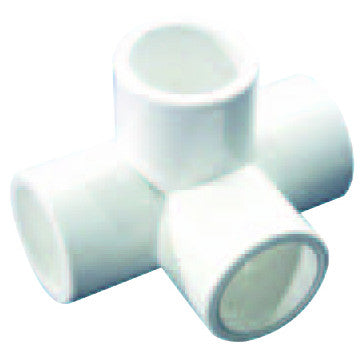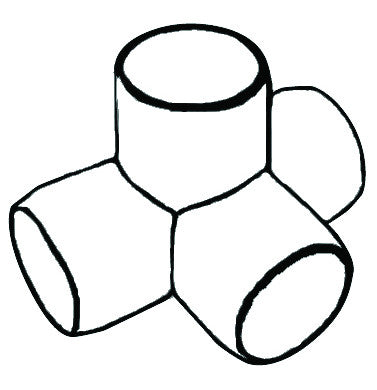 PVC Floating Cage Fitting, 4 Way Elbows - All Slip
Size:
Fits 0.5" Pipe (0.84" ID)
Special, hard to find  and useful PVC fittings for the construction of floating cages and a multitude of other applications, the possibilities are endless. Compatible with standard Schedule 40 PVC and Schedule 80 PVC. UV resistant.