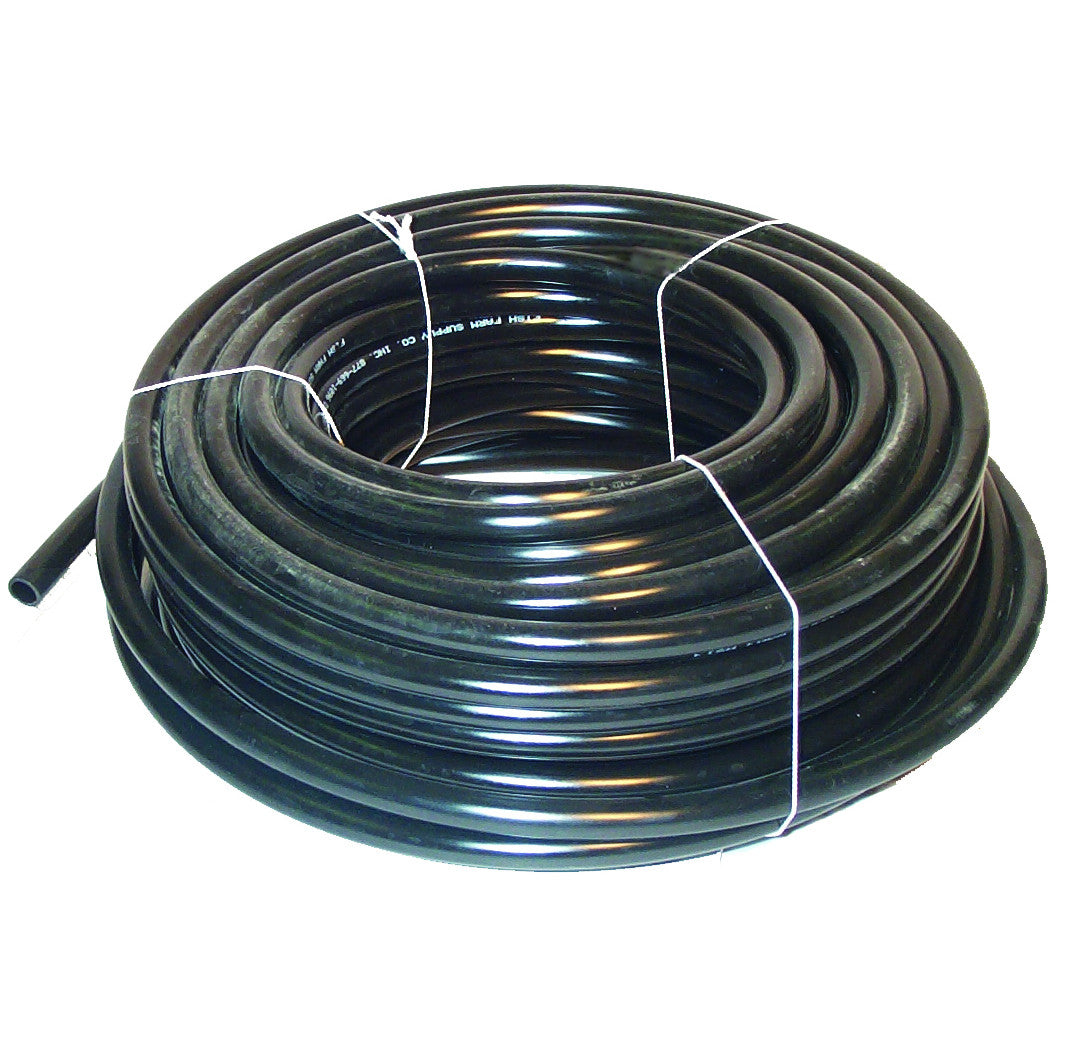 Polyethylene Tubing
Description
This black tubing is ideal for air lines or water lines, and is used with all of our aeration kits.
This polyethylene is UV balanced, and so it will not become brittle due to sunlight exposure. This line is flexible enough to be easy to work with but rigid enough to  prevent collapsing if buried.
This is an affordable way to run airline over land, as well as within the pond. This airline is not self-weighted, so if floating is a problem you can transition to a weighted tubing at the shore line but we do not recommend using weights to sink it as the airline often kinks.
We recommend ½" or larger line for runs over 300'.