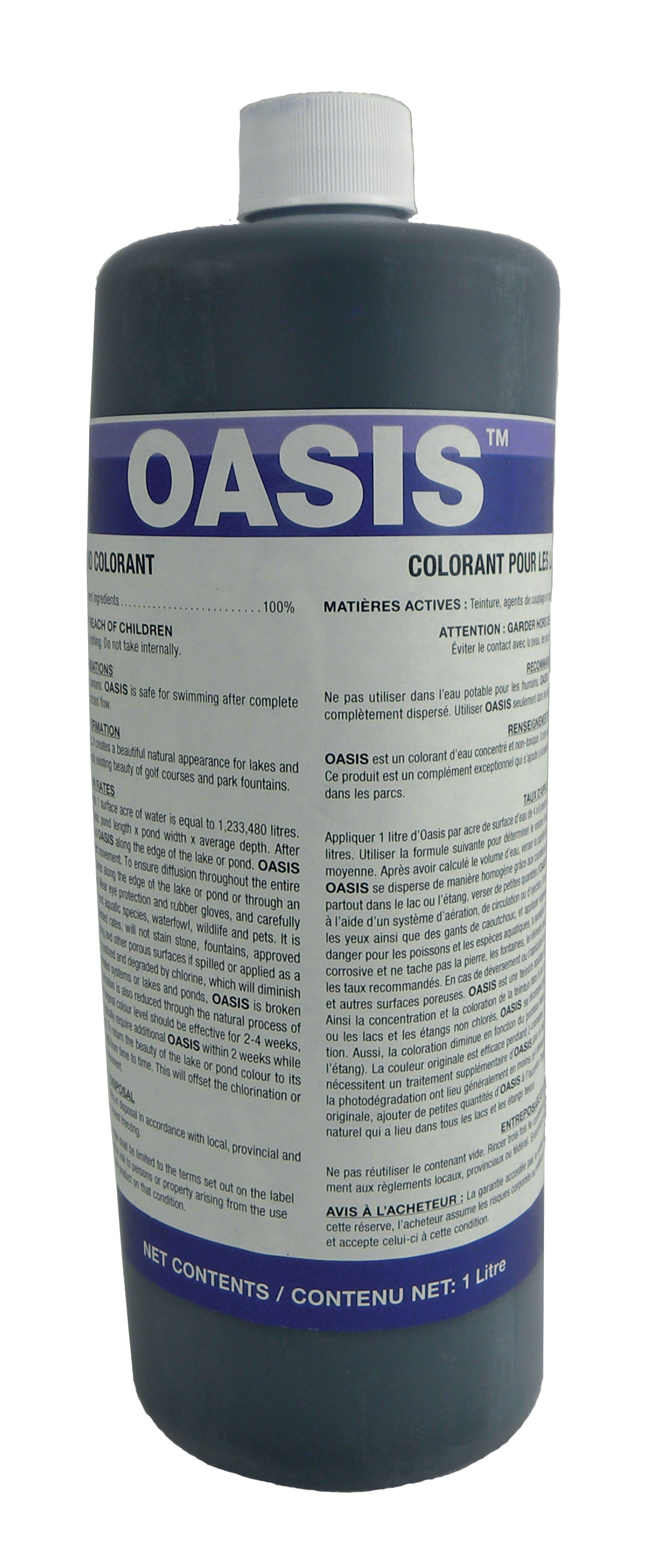 Oasis Pond Dye Liquid
Pond dye is non-toxic, environmentally friendly and safe for wildlife, people, plants and pets. It is easy to use, formulated to professionally dye water hazards, lakes, natural and man-made ponds to a beautiful blue or reflective black. Besides making waterbodies look prestigious, the dye works to filter sunlight, restricting growth of submerged plants and algae, especially when applied very early in spring. 
Application Rate WSP: 1 liter treats 1,000,000 gallons or 1/2 acre up to 6' deep.  To apply simply pour in at the water's edge (while wearing gloves).  It will mix through in about a day.

Your first dose each year will require a full treatment, then subsequent doses are required only to top-up any water that has leached out or been bleached by the sun – approximately 1/10th of the original dose every 3-6 weeks.

Available in either Blue or Black.  Sold in 1 liter bottles.