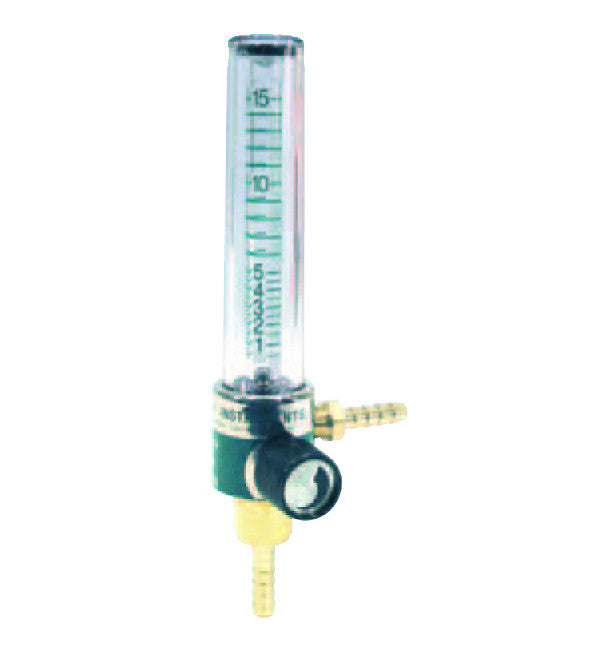 Lexan® Flow Meters
Size:
MFR613 - 0.125 to 3.5 lpm
These durable meters have a chrome plated brass base, a precision flow adjusting valve and a Lexan® high impact hood.
The MFR615 is a favorite for hauling tanks equipped for pure oxygen. Connections are ⅛" NPT female pipe thread on the side inlet and a 9/16" 18 male DISS bottom outlet.
Price includes ¼" barbed brass inlet and outlet adapter fittings. Calibrated at 50 psi.
Overall length without fitting is 5½" (14 cm).