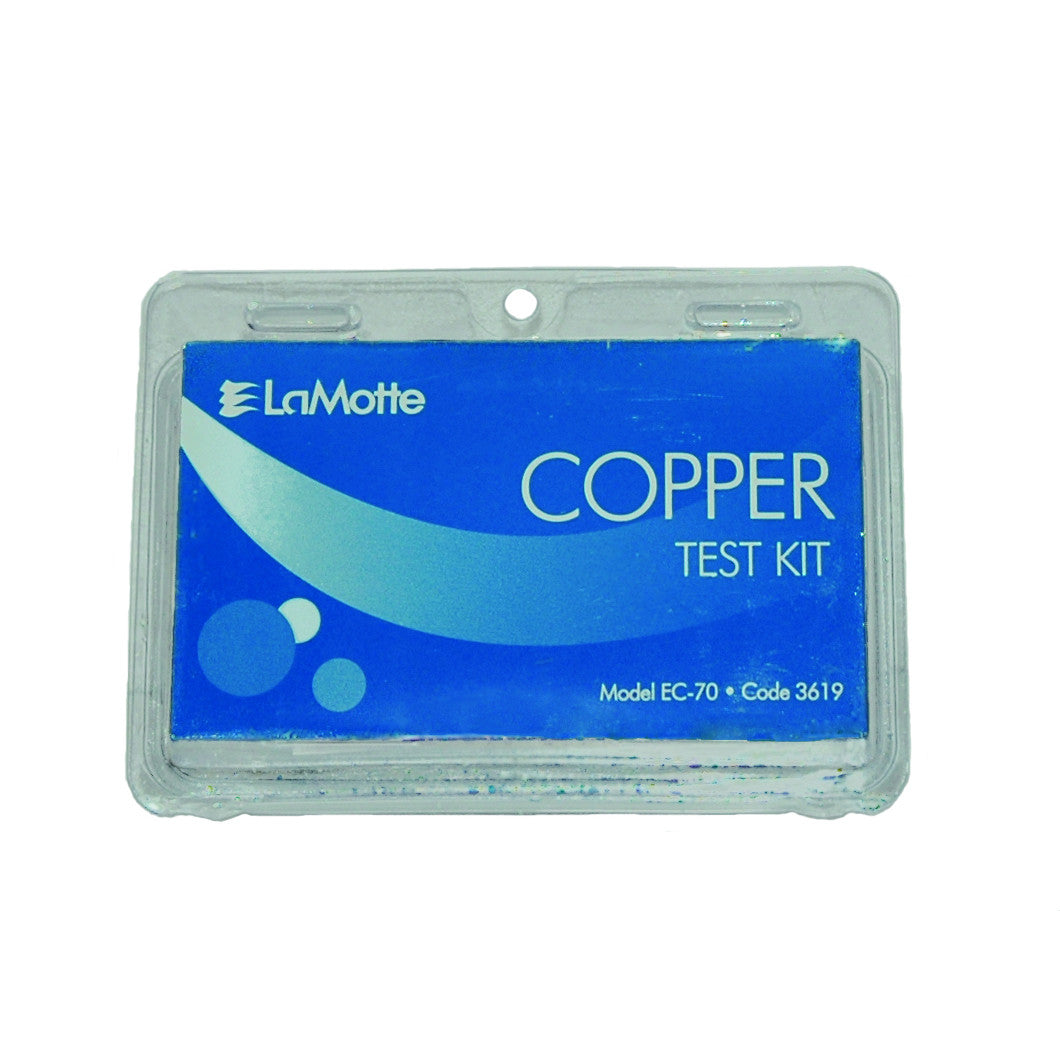 LaMotte Test Kit For Copper
Copper as copper sulfate is often used in fish culture as an algaecide, but it can be lethal to fish even at low levels, especially with low pH and alkalinity levels. It can be very toxic to juvenile clams and other invertebrates, particularly saltwater species.
Testing takes one minute.
There are 50 tests per kit.
Range: 0.05 to 1.0 mg/liter.