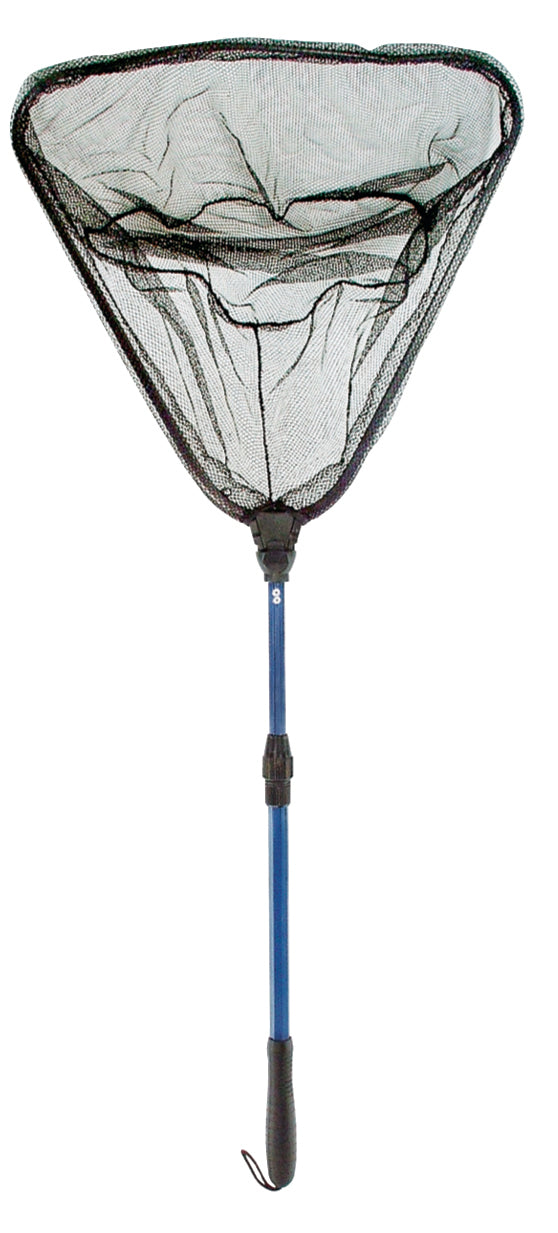 Laguna Collapsible Pond Skimmer Net
Laguna Collapsible Pond Skimmer Net provides a wide variety of features for making maintenance work in and around ponds very convenient. The skimmer is collapsible, which means that it can be folded for easy, space-saving storage. Net head is 18" x 16" with extra fine white 1/32" mesh.
The aluminum shaft is extendable and can be adjusted to give you precisely the right length. The shaft extends from 22" to 36". A slip-resistant handle helps ensure a good grip when your hands get wet. The net frame has a plastic guard that protects the net from tearing due to friction.
The frame has rounded corners for access to hard-to-reach places. The soft netting is fish friendly. The pond net comes complete with a hanging string for easy storage.