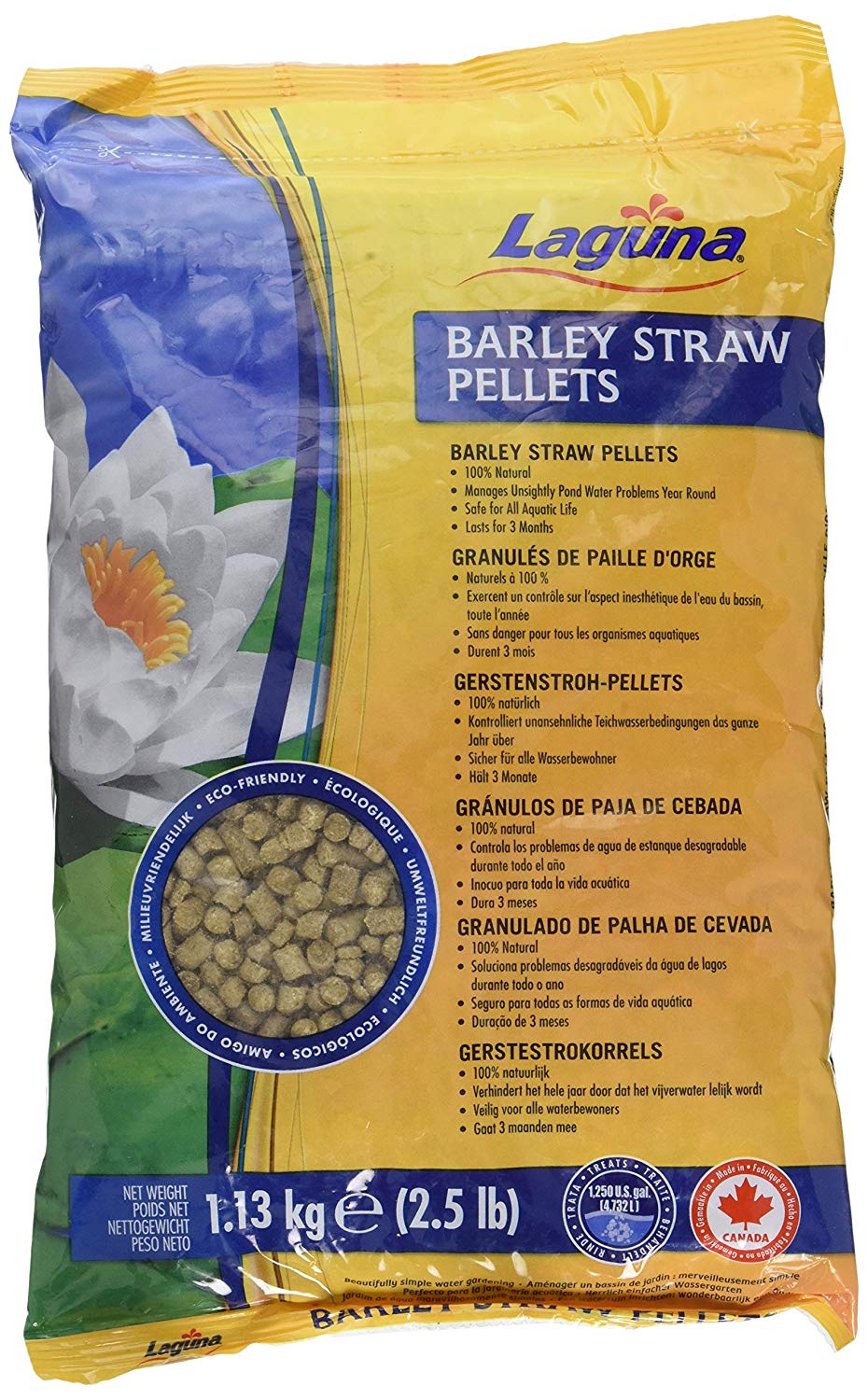 Laguna Barley Straw Pellets
Laguna Barley Straw helps maintain superior pond water conditions in a completely natural way.
Simply place the pellets in a mesh bag (included) and immerse in the water. Over the next several weeks, the pellets will release an enzyme that helps promote clean and healthy pond water.