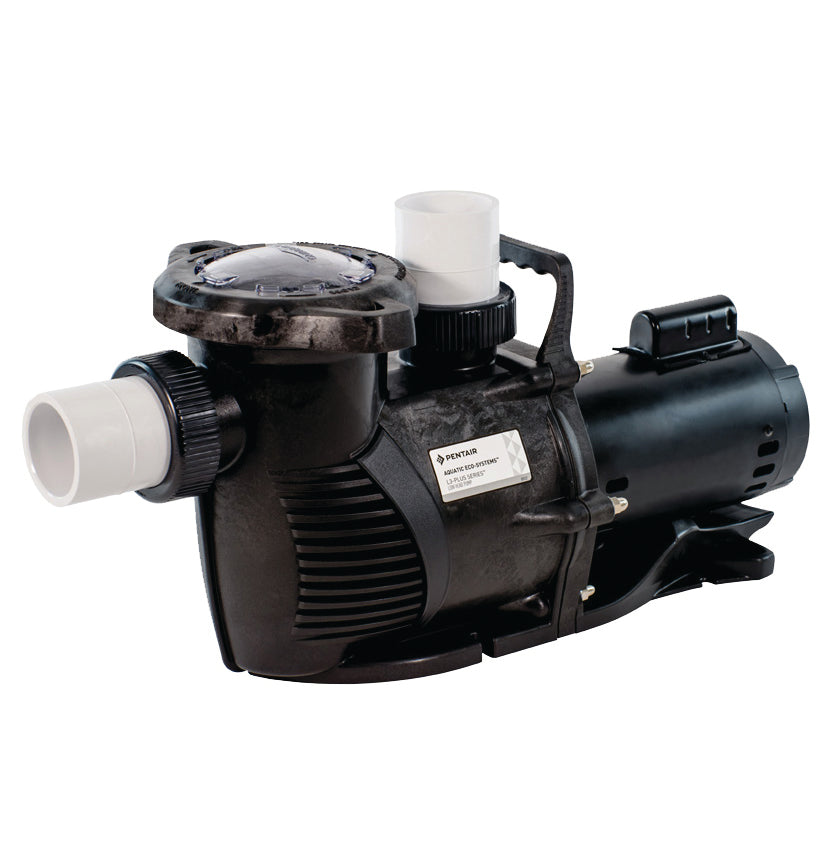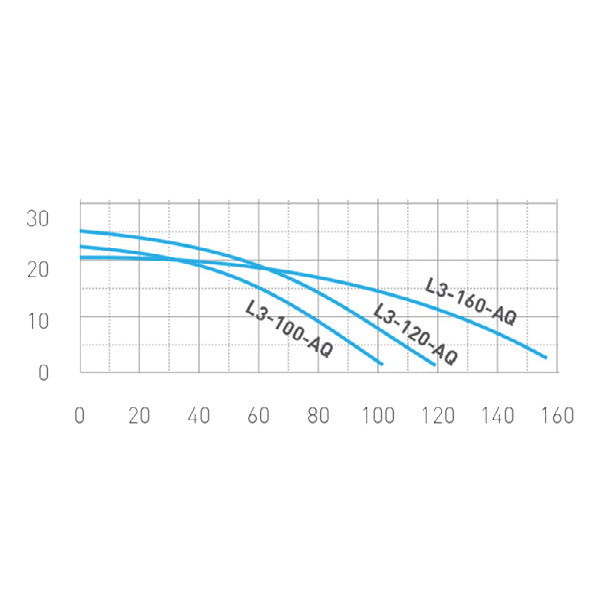 L3-PLUS SERIES™ Pumps
Medium head. The new L3-PLUS SERIES™ engineered using best-in-class technology. The proprietary impeller design delivers a higher level of precision concentricity for increased efficiency. The proprietary hydraulic isolator smooths the water flow inside the volute, raising the efficiency even higher. A rugged plastic construction delivers durable pumps at an affordable price.
The L3-PLUS pump is a low-head/high-flow pump designed for Aquaculture applications that call for large flow rates in low-head conditions. This high-quality pump features a four-pole induction motor that rotates at 1725 rpm when connected to 60hz input power. The relatively slow speed of this motor allows the pump to produce exceptionally high water flow rates; while performing in a highly-efficient manner.
Available in three models: 100gpm, 120gpm, 160gpm. Comes in 115V but is easily changed to 230V
. The L3-PLUS is perfectly suited for ponds, water features, fountains and aquaculture. One year warranty.