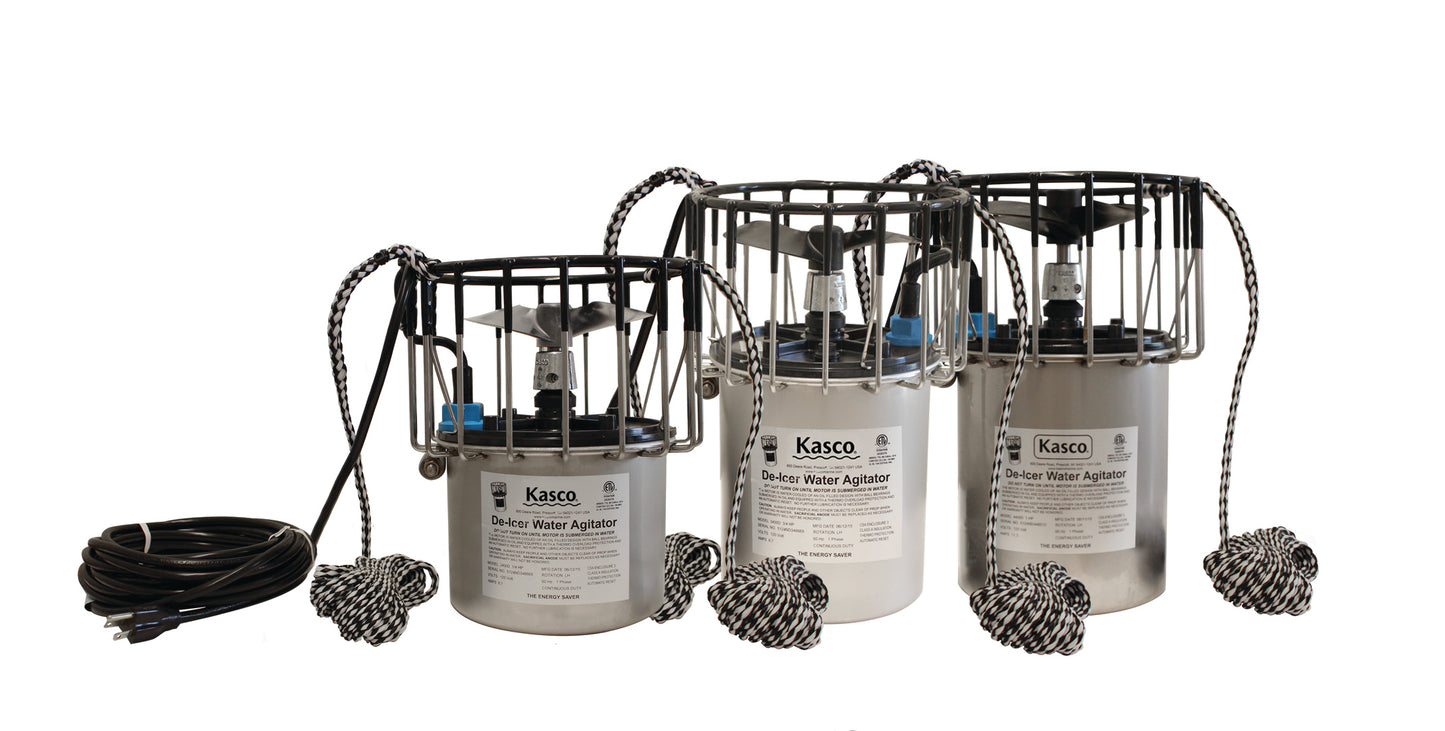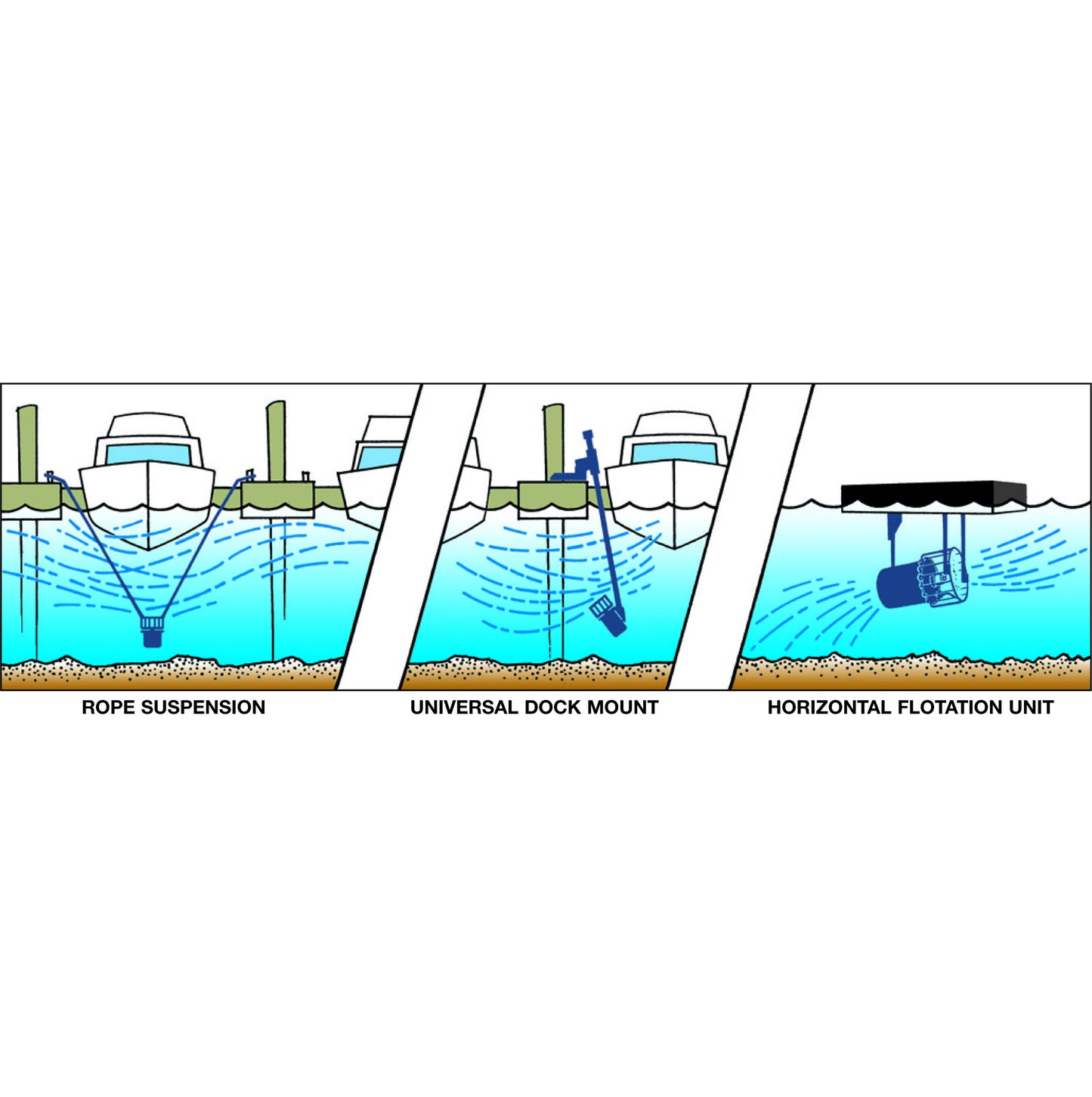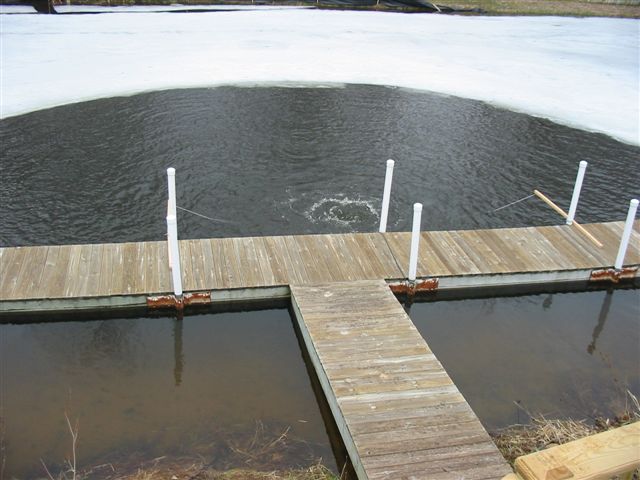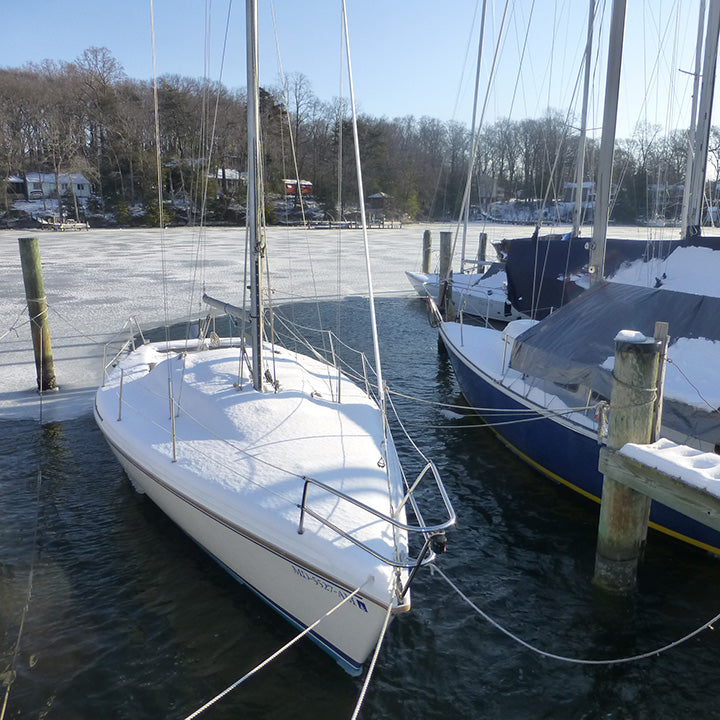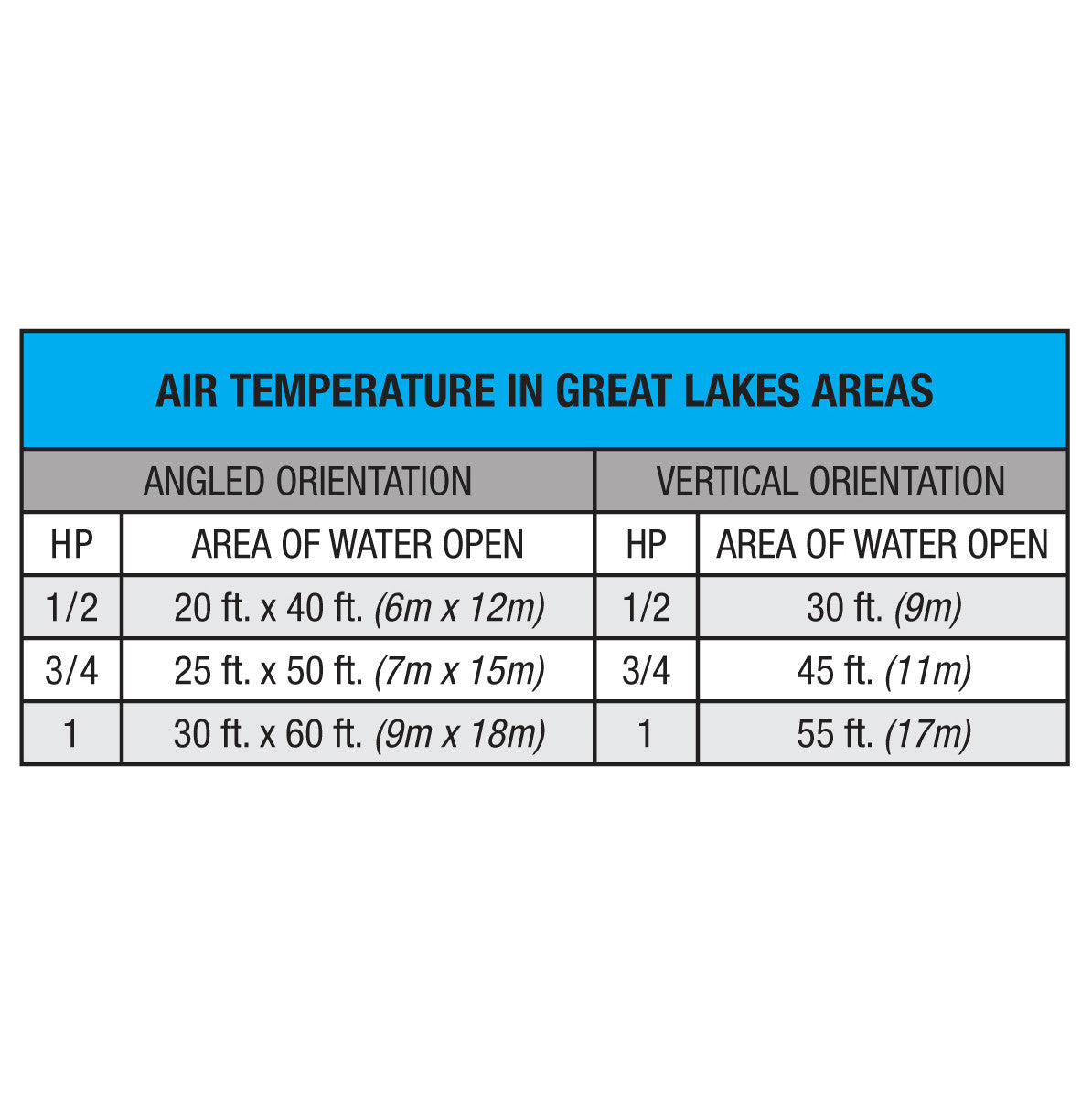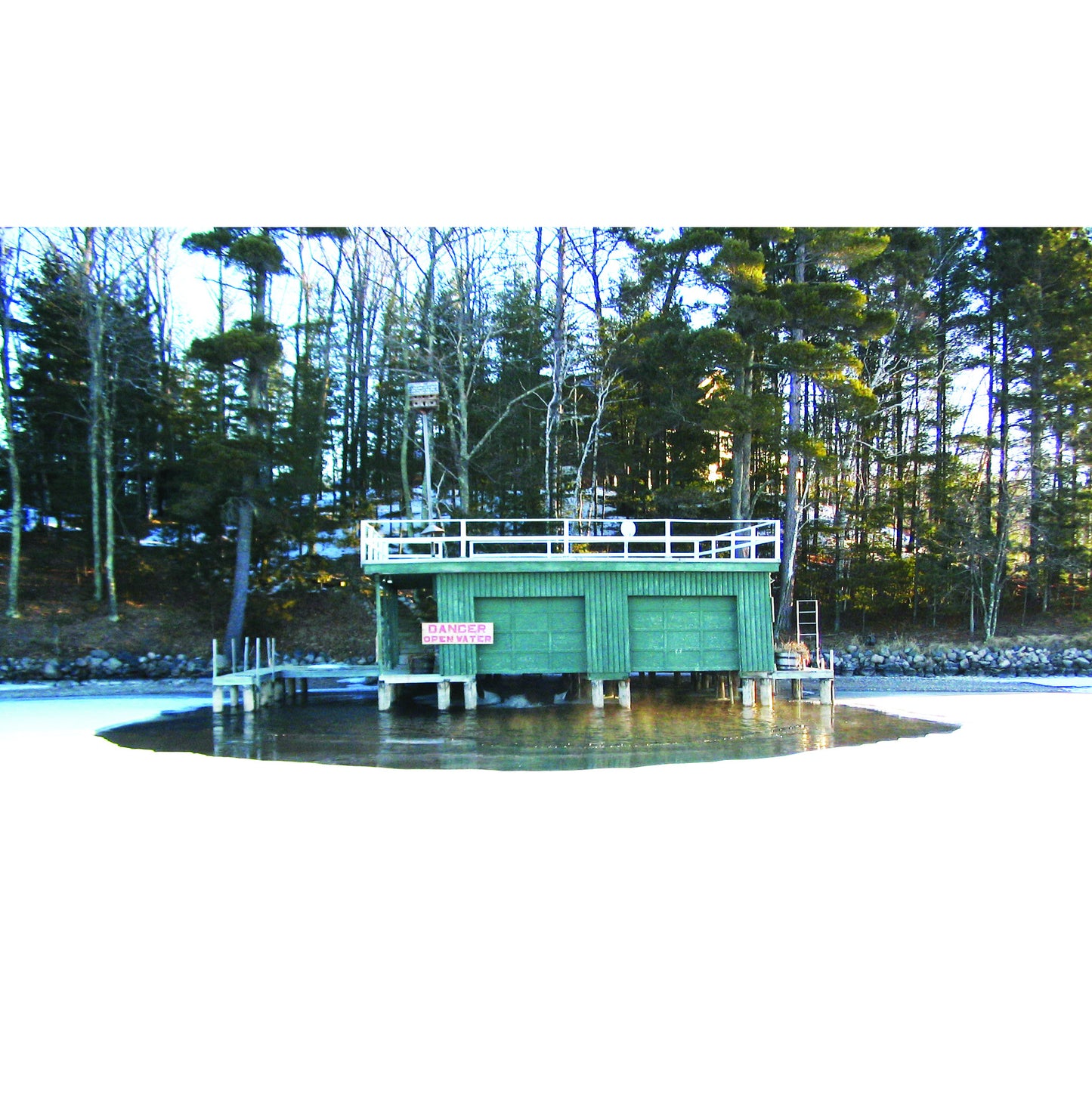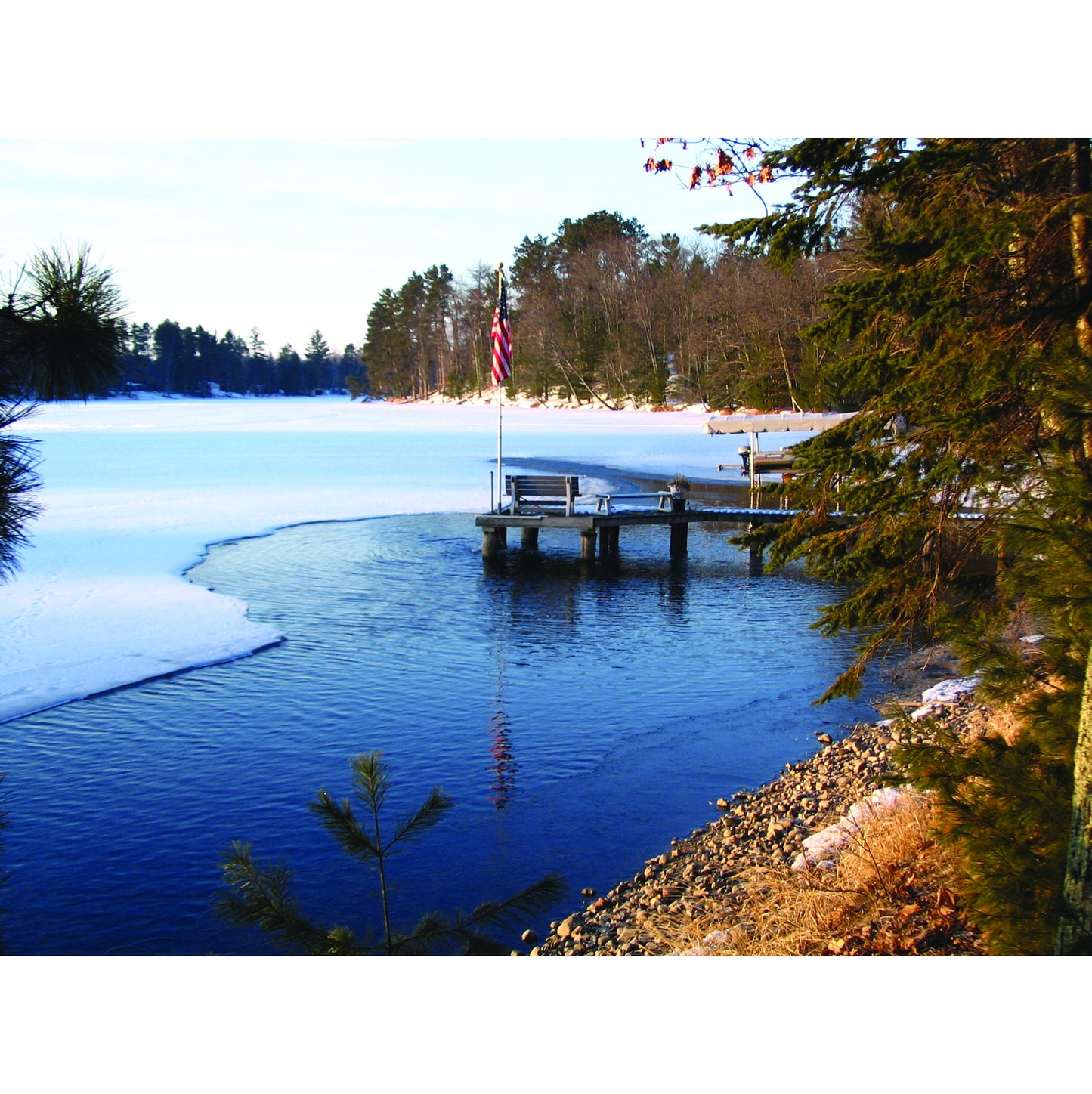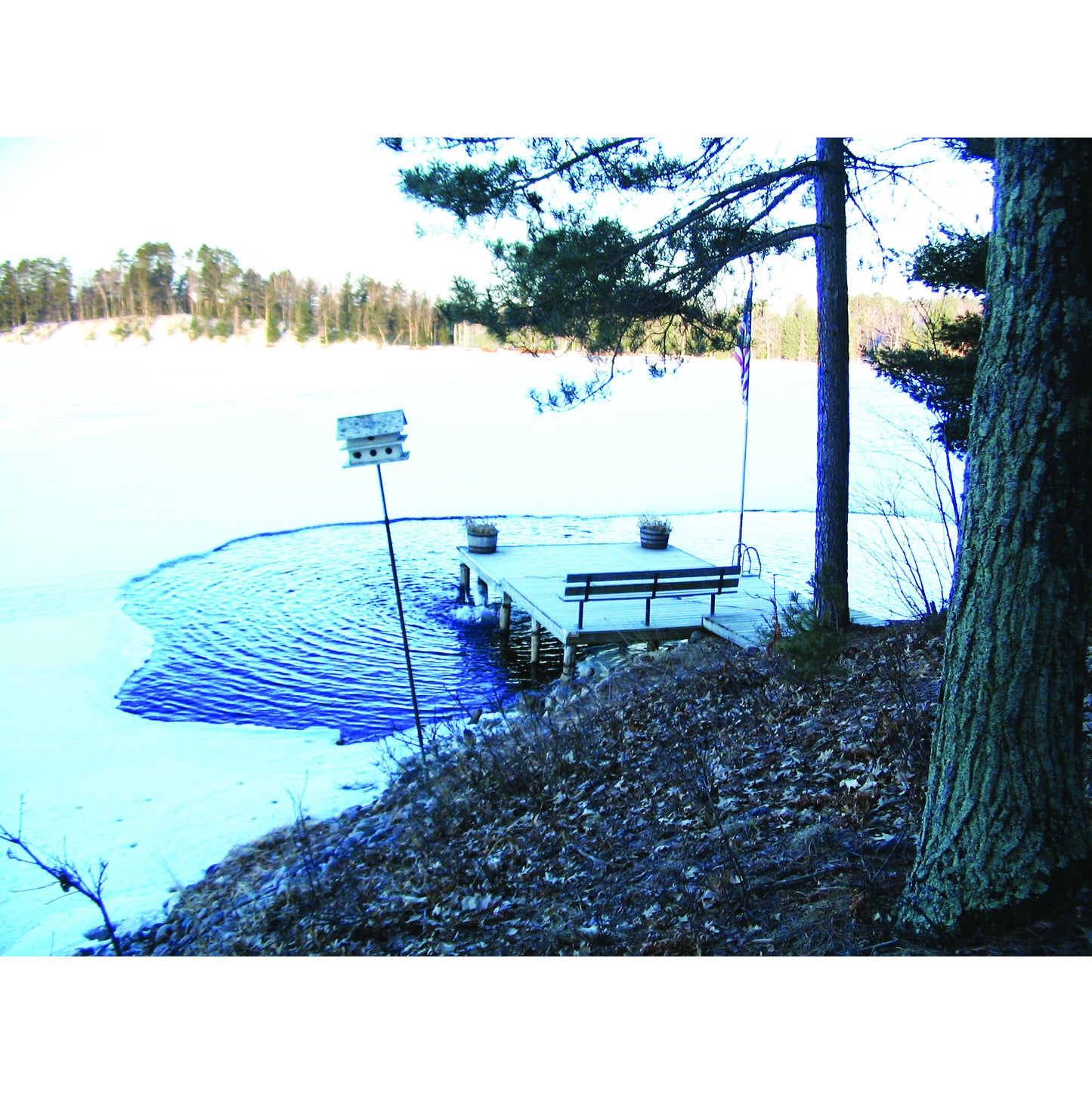 Kasco De-Icer
Description
Kasco de-icers can be used to help prevent winter kill conditions and protect marine equipment, such as docks & boat houses, from ice damage. These are popular among cottage owners, marinas, and pond owners alike.
During harsh winters with thick ice and heavy snow pack, your pond can experience a fish die off due to low oxygen levels. The heavy snow and ice prevent sunlight from penetrating into the water causing the existing aquatic vegetation to die off. As the vegetation dies, the decomposition process uses up much of the available oxygen in the pond. As the winter progresses, the oxygen levels continue to decrease and eventually if oxygen levels reach low enough levels, your fish may begin to die.
A Kasco de-icer will mix the water and move warmer water from the bottom up to the surface to keep an area of the pond open. Only 1% of the ponds total surface area needs to be ice free to prevent winter kill situations. The cold water will become oxygenated by coming in contact with the air and prevent winter-kill on your pond.
The same mechanism helps to guard against ice damage when Kasco de-icers are positioned around docks and/or boats by keeping an area ice free around your valuables. Depending on your situation, the Kasco de-icers can mounted in three different methods;
Rope Suspension,
Universal Dock Mount, and
Horizontal Flotation Unit (also called a Water Circulator)
Included with all Deicers and Circulators:
Motor has flooded oil lubrication for excellent heat dissipation - with environmentally friendly oil
Highly efficient motor for lower power consumption 
All external metal components are stainless steel and protected by a sacrificial zinc anode
ETL listed to stringent UL and CSA standards
Warranty: 2 years for 1/2 to 1 hp models, 3 years on 2 hp and larger models
Deicers include two 25 ft nylon mooring ropes
 Kasco accessories for this product.