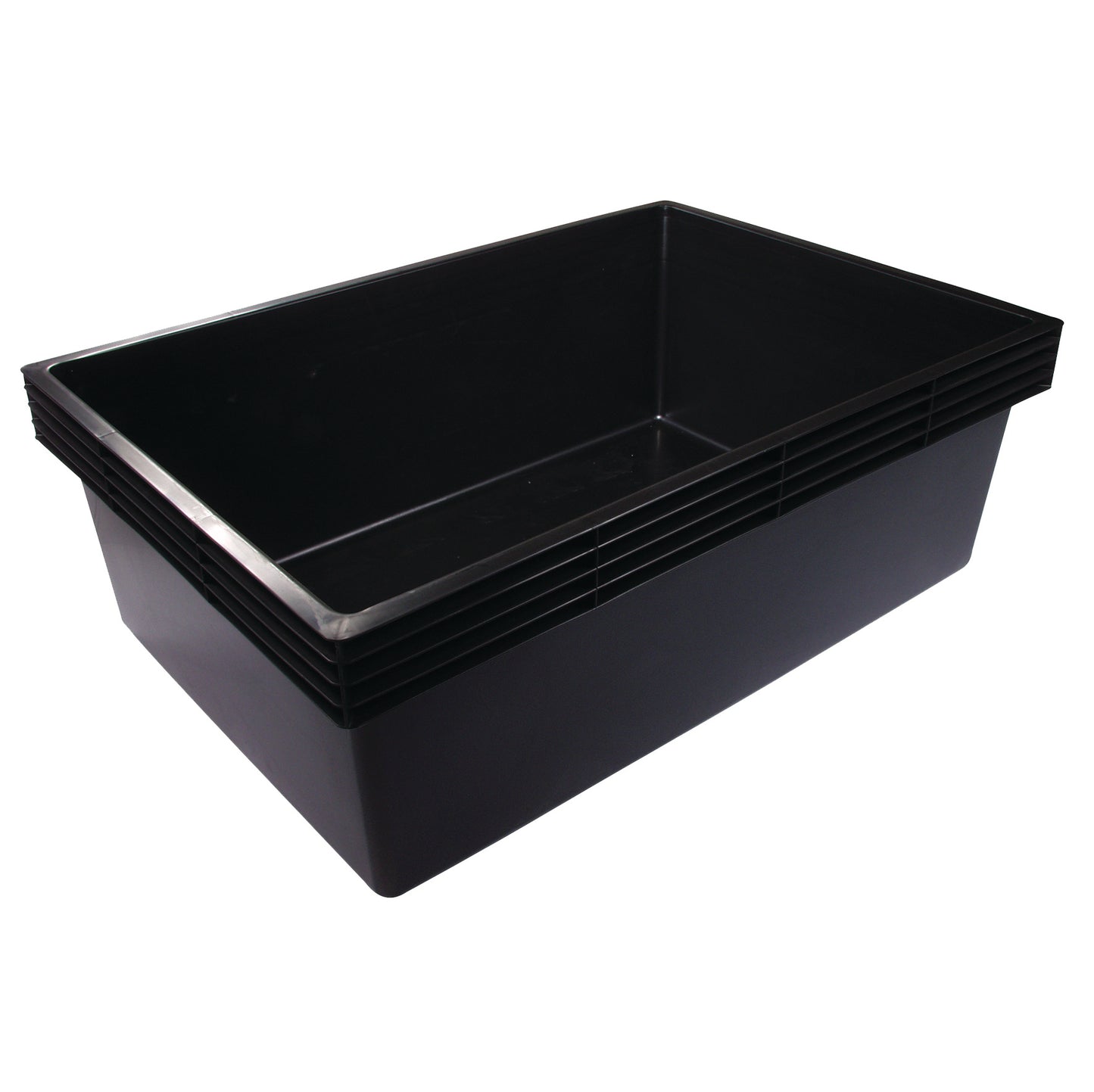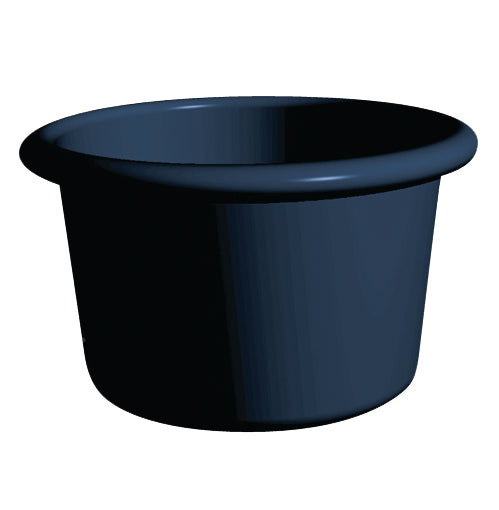 Heavy Duty Plastic Tub
Size:
Round 18-1/2 gallon
Description
These are generally easier to install than liner since their shape and depth are pre-determined. All you need to do is excavate an appropriately sized hole.
Made of rigid, heavy duty polyethylene construction, the injection molded basins are designed to withstand all kinds of extreme conditions, including heavy water loads, hot summers, and frigid winters. A variety of sizes are available and all are guaranteed to resist cracking, peeling, and fading for ten years. They are safe for fish, aquatic plants and wildlife.
Specs
| | | |
| --- | --- | --- |
| Gallons | Shape | Dimensions |
| 18-1/2 gal | Round | 12-1/2" deep x 26" dia |
| 60 gal | Rectangle |  42" x 28-1/2" x 12" deep |
| 127 gal | Rectangle | 51" x 31-1/2" x 18" deep |
| 341 gal | Rectangle | 71" x 47" x 24" deep |