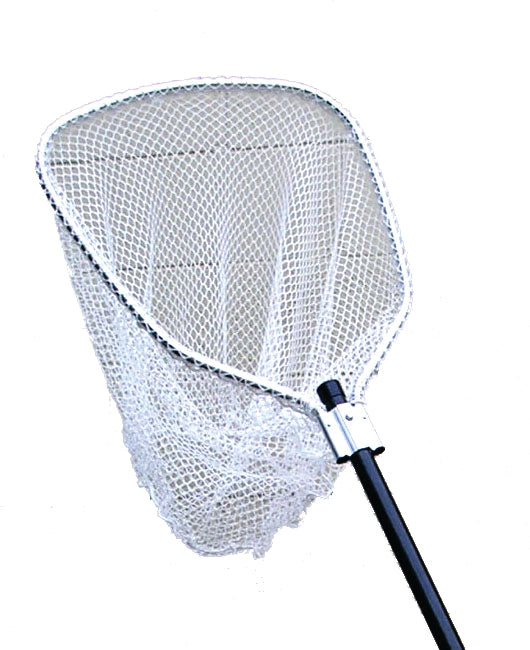 Heavy Duty Nets
Head Size:
1/4" mesh, 20" Deep, 20" x 20" bow
Handle:
75"-144" Aluminum Telescoping
These heavy duty aluminum frame net are light weight yet strong. Designed for use in the aquaculture sector they will stand up to consistent use and have replaceable parts. These frame are thicker then our standard monorail nets and a simple tube design witch adds strength. The inevitable down side is that the mesh is threaded on the outside of the frame leaving it exposed to wear and tear on the
edges. We suggest using a vinyl or a poly tubing to go over the mesh to increase longevity.