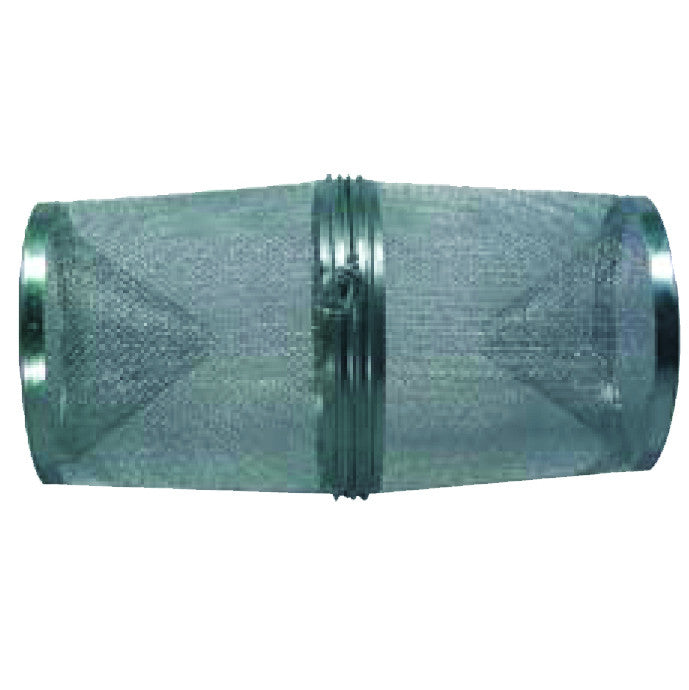 Galvanized Minnow Traps
Size:
MT28 - Fish Trap - ⅛" Mesh - 16" Long
This fish trap is made of heavily galvanized wire.
The traps are 16" (42cm) long x 9" (23 cm) wide at largest diameter and have a 7/8" (22 mm) diameter entrance hole.
The MT2 1/4" (6.4 mm) square mesh traps minnow size fish and the MT28 1/8" (3.2 mm) square mesh is for smaller fish.  
The MT21 measures 31" long and has a removable 15" center piece, making it ideal for large minnows and eels.
The crawfish traps (MT22) are similar to our MT2 minnow traps; however, the entrance hole is enlarged to 21/4" diameter. They have 1/4" mesh and measure 31" long.  
The minnow keeper (MT23) is a small cage that is similar in design to the MT2 minnow traps; however, it has flat ends to keep aquatic animals in their environment. Measures 31" long with 1/4" mesh.