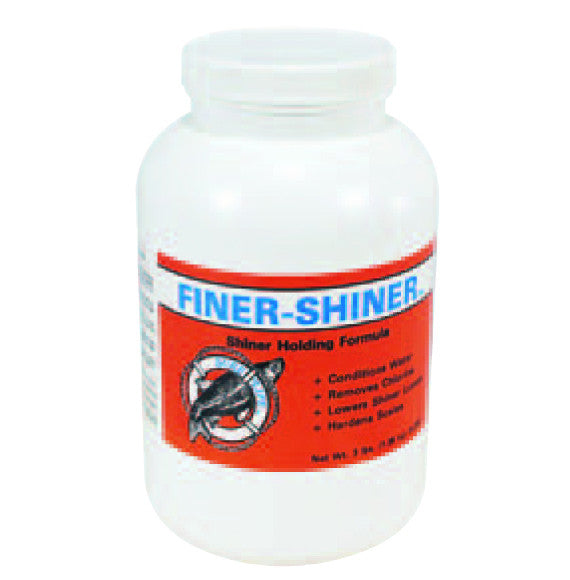 Fish Shiner™
This holding formula is designed for use with wild shiners, hatchery shiners and hard scaled baitfish.  It is heavily formulated with potassium which hardens fish scales and makes sure bait lasts longer during captivity. It also removes tap water chlorine, harmful metals and pesticides and stimulates a natural slime coat.
Finer Shiner™ is commonly used in bait tanks, hauling tanks, holding vats, live baitwells and minnow buckets.
One tablespoon treats 50 gallons.