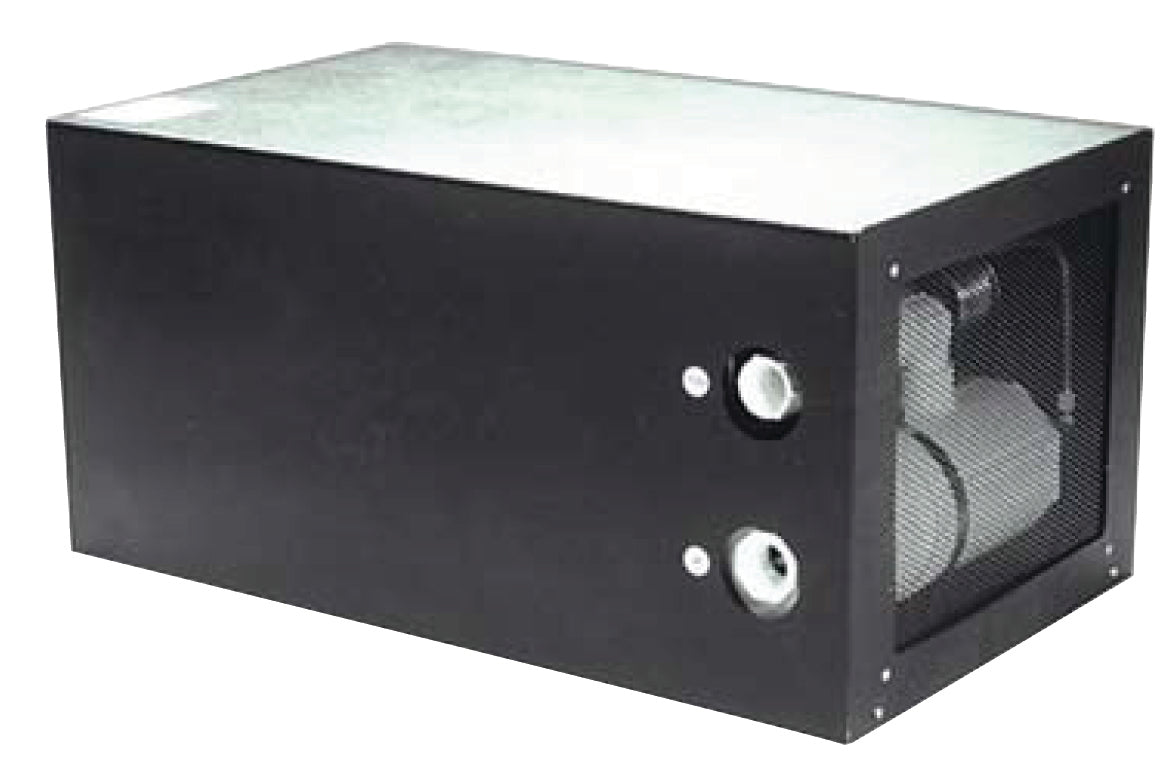 Delta Star Research Inline Chillers by Aqua Logic
Size:
Option A - 1/4 hp 115V - Min/Max Flow - 8/15 gpm
ESA Certification:
ESA Sticker $400.00
These high quality, inline water chillers are built with oversized, titanium evaporator coils for maximum efficiency. Titanium evaporators have become the aquaculture industry standard because they are fish safe and saltwater compatible. Their low profile allows for easy placement in tight spaces. The quiet, internal, spring mounted hermetic motor/compressor, manufactured by Tecumseh, provides years of reliable service. Larger sizes up to 10 hp (9,000 to 120,000 BTU/hr) and custom designed units available; call for a quote.  
These chillers will be factory set to operate most efficiently at your desired cooling temperature. Specify the temperature at time of order.  
All chillers come standard with a digital electronic controller mounted on a 4' cable, remote from the chiller unit. It displays temperature, set point, minimum and maximum in either ºF (±1º) or ºC.  A titanium sensor probe with a 6' cable is included with the controller.  
Prices below include temperature controller, ABS cover and crating charge. Units listed are all 60 Hz with 4' power cords. Maximum water pressure for all chillers is 20 psi. Two year limited warranty. Made in USA.  
Option A: Allows an operating range between 50 to 65ºF (10 to 18°C).
Option B: Allows adjustable temperature range of 40 to 80ºF (4.5 to 27°C).