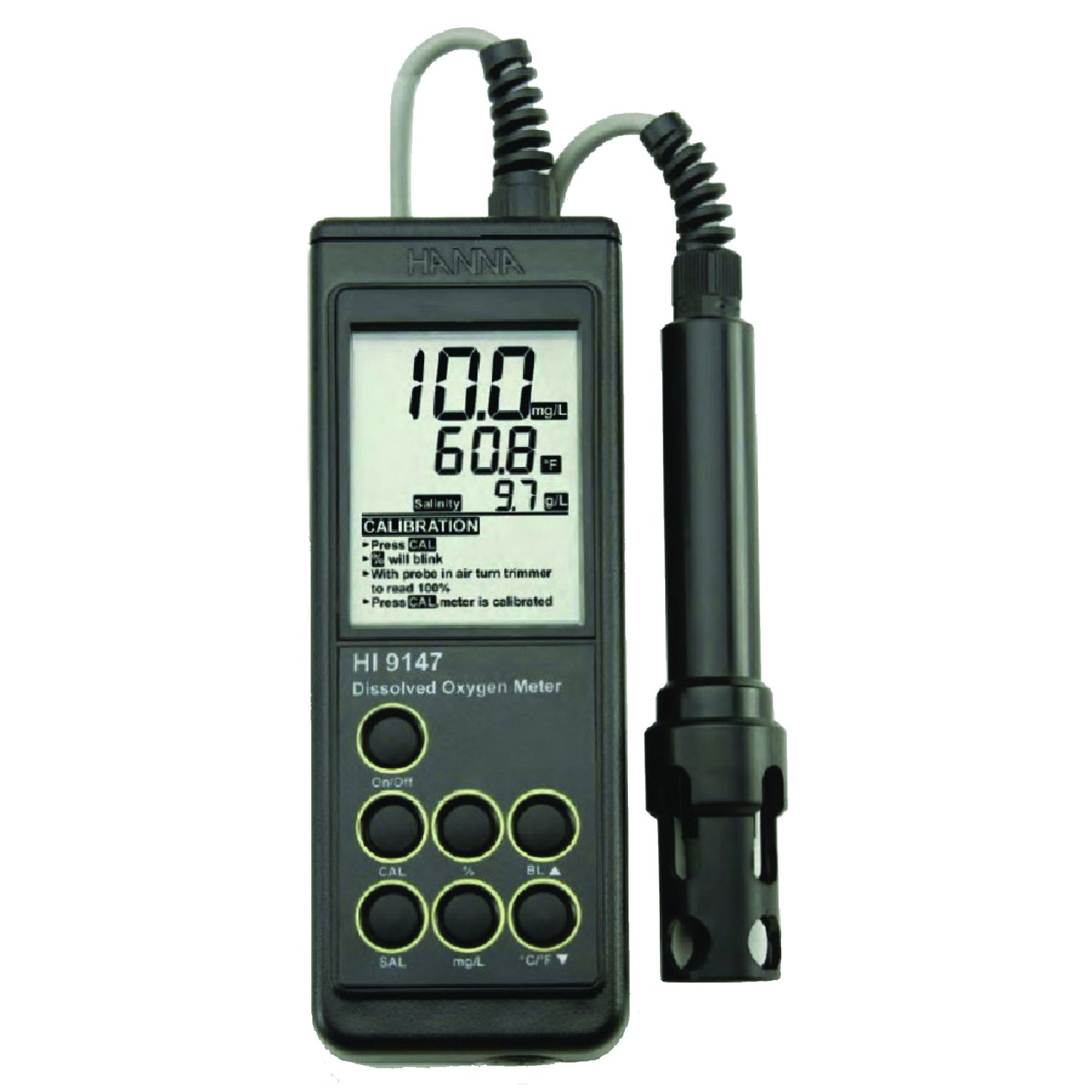 D.O. Meter by Hanna
Size:
Meter With 4m Cable
Developed specifically for the aquaculture market, this meter is waterproof and includes a galvanic probe with 4 or 10 meter cable.  Features automatic temperature compensation, backlit display plus salinity and altitude manual compensation.
Includes: probe, cable, spare membrane, solution, shockproof rubber boot and battery.  
Unit automatically shuts down after 6 minutes of inactivity.
One year warranty on meter; six month warranty on probe.