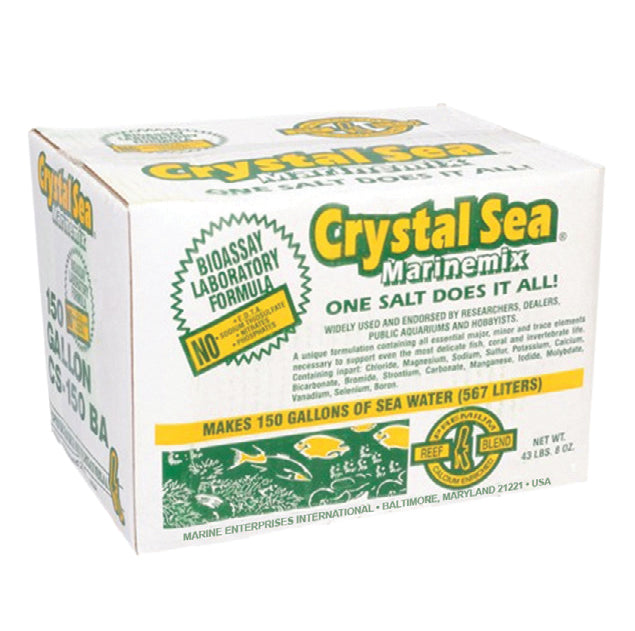 Crystal Sea Salt
Size:
150 gallon Mixture (43 lbs 8 oz)
No ammonia, nitrate, phosphate, silicate or EDTA added. Attains a proper pH of 8.3 upon hydration. Contains chlorine remover. Salt, like fish food, is not all the same! This product is a perfect mixture of essential compounds and trace elements to make seawater (contains no anti-caking agents). Use it with confidence when setting up any saltwater ecosystem.
Crystal Sea® is preferred by many public aquariums, universities, biological research facilities and professionals. Dissolve one pound of salt per four gallons of water to approximate seawater at 35 ppt (1.022 SG). Quality Assured. Crystal Sea® Marinemix is manufactured under the most stringent quality control guidelines using a superior computer control blending system. This insures exact mixing of anhydrous ingredients throughout each batch.