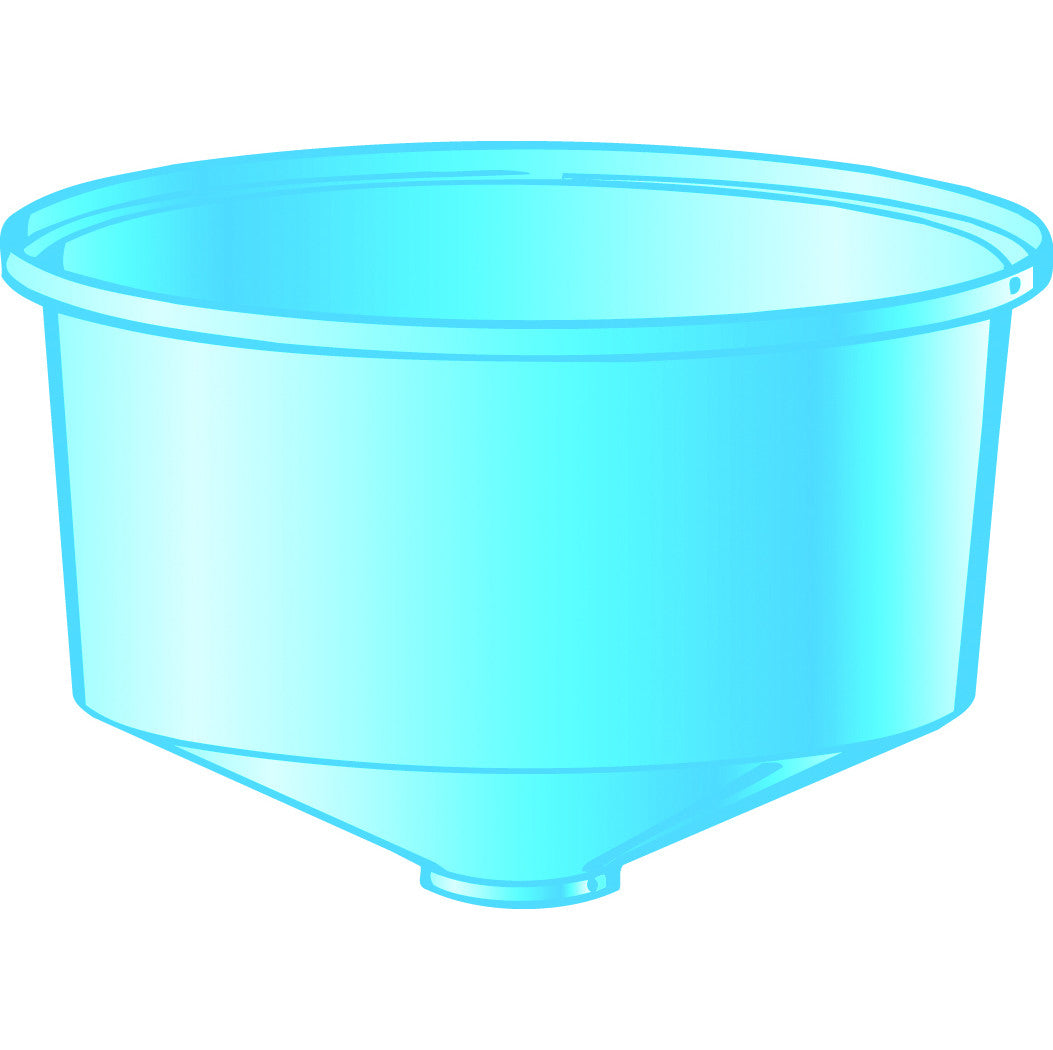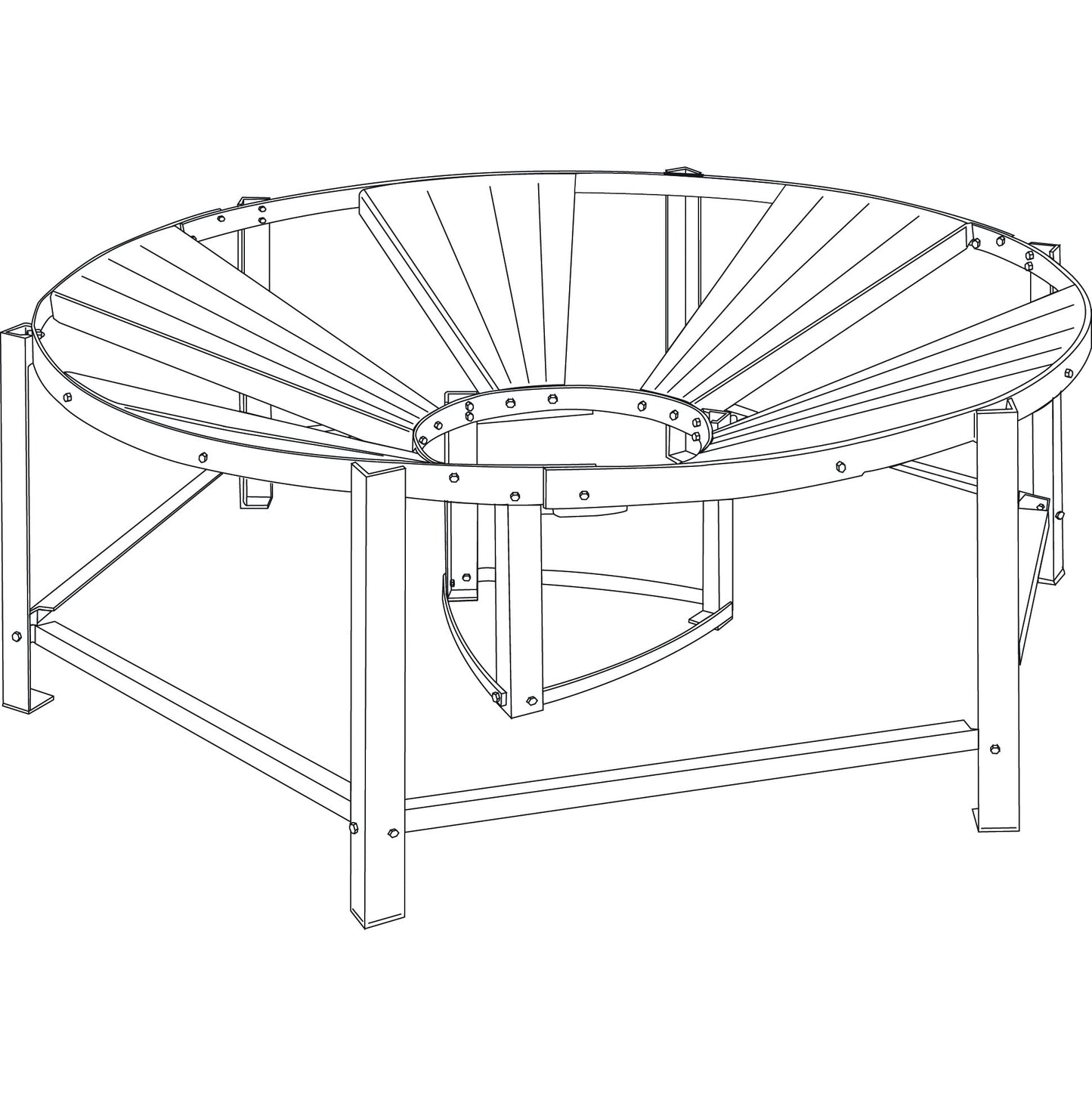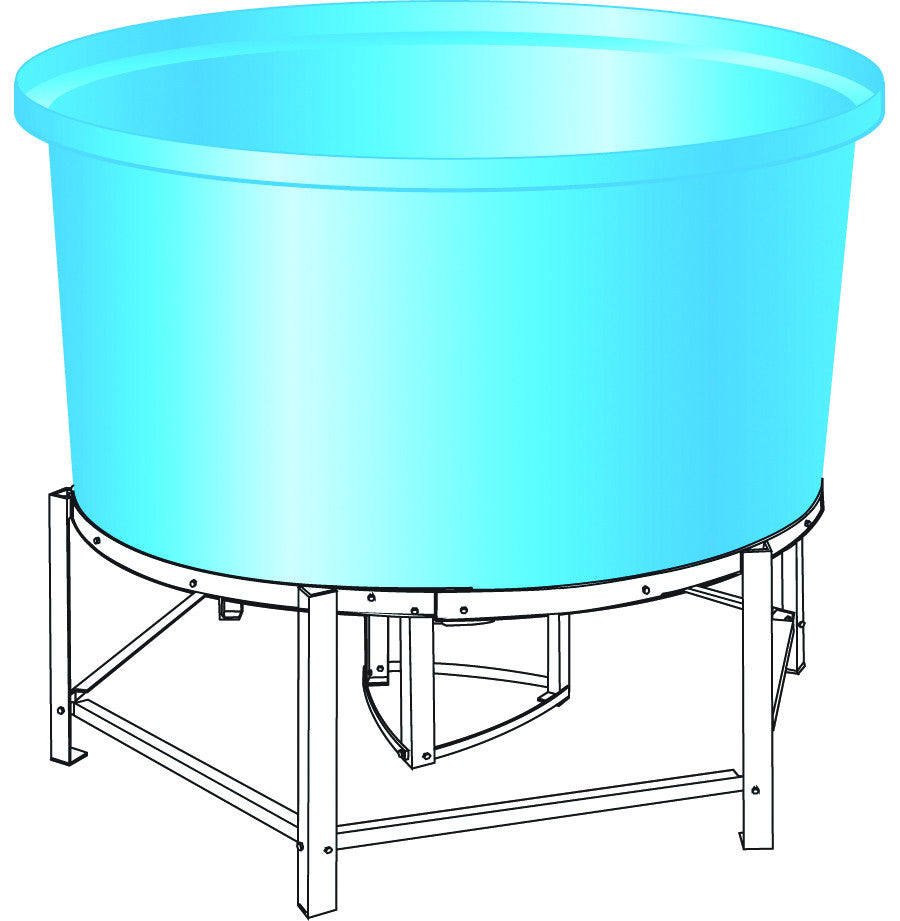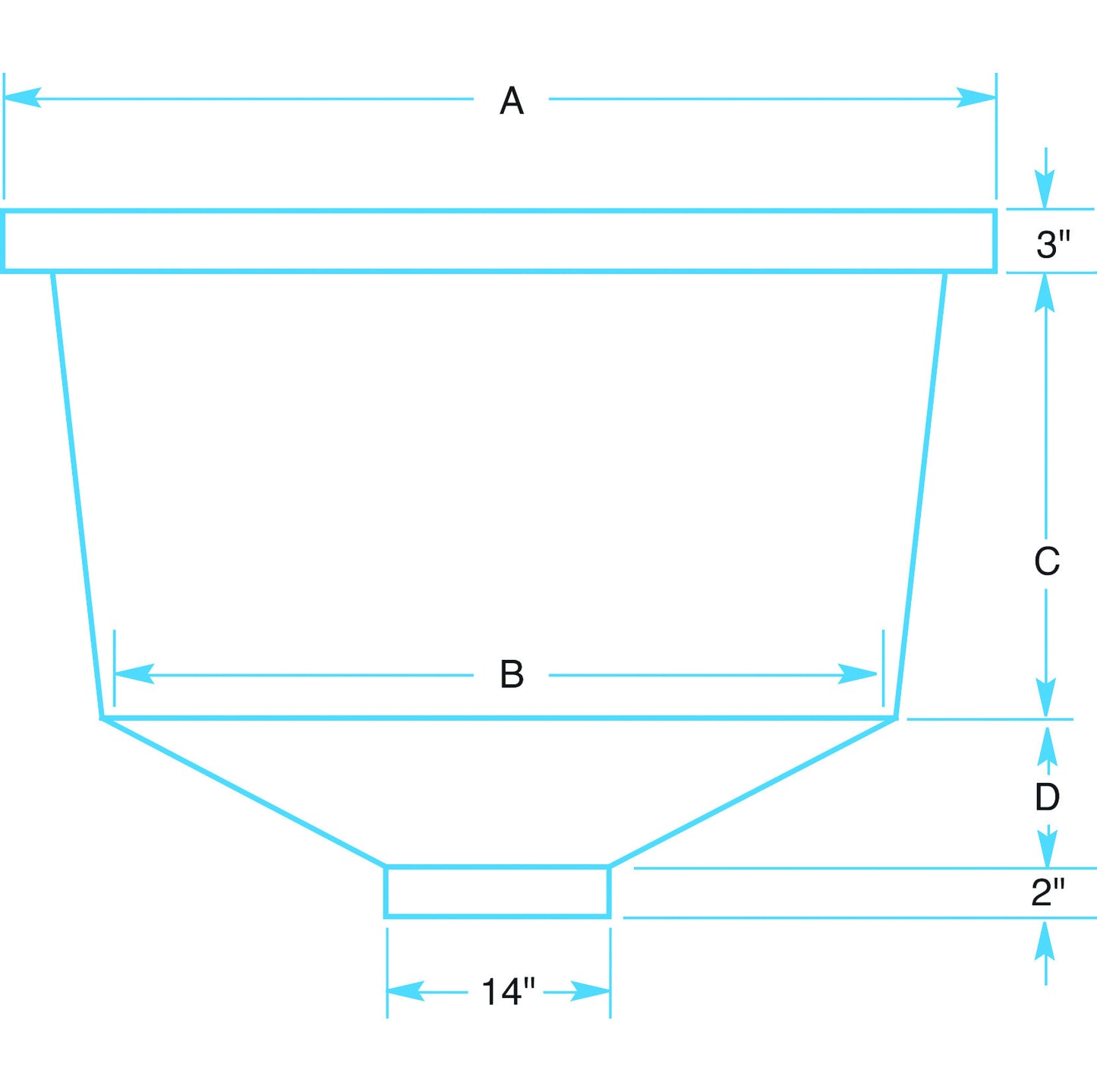 Conical Bottom Nestable Tanks
Size:
250 gal, 60" dia (A) x 28" deep (C)
Description
These tanks have all the benefits of our flat bottom tanks with the advantage of a conical bottom. A 20 degree cone bottom forces solids to be removed from the bottom continuously. This allows for our tanks to be self cleaning for months at a time. These tanks must be supported evenly on the bottom with a stand or by placing them in a bed of sand a least 18" deep.
***** Not a stock item.  Available to order but 8-12 week lead times do apply.  *****