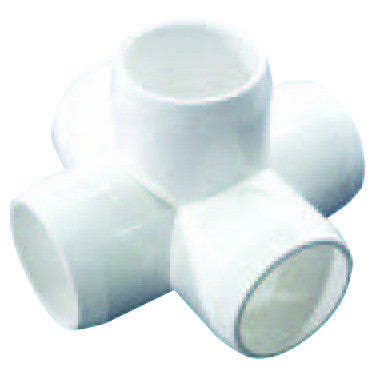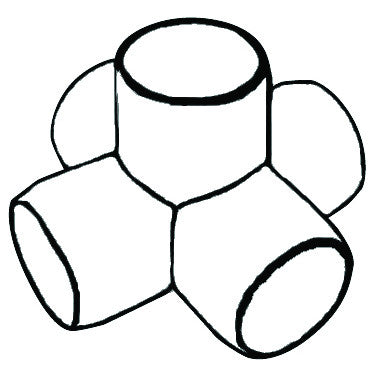 Cage Fittings - 5 Way Cross
Size:
Fits 1" Pipe (1.315"ID)
Special, hard to find PVC fittings for the construction of floating cages, framework, etc. Use inner caps to seal off air filled sections from water filled sections. 5 way cross compatible with standard Schedule 40 PVC and Schedule 80 PVC. Inner caps compatible with Schedule 40 PVC pipe and all fittings. UV resistant. Note that PPF14 has a 1¼" cross with 1½" center socket. Made in USA.