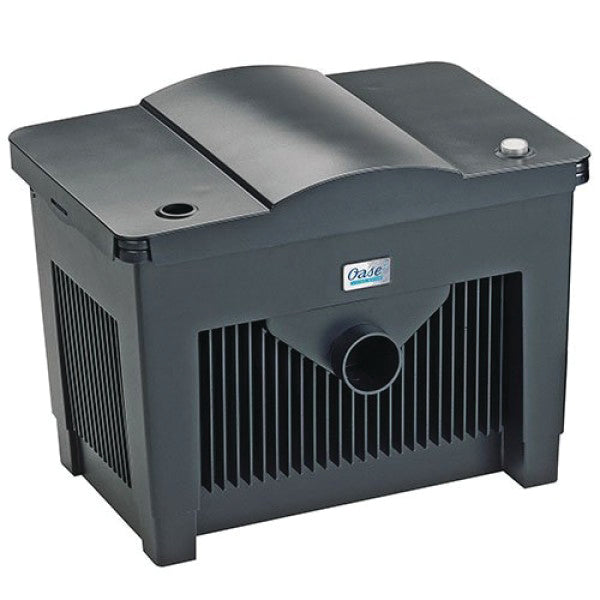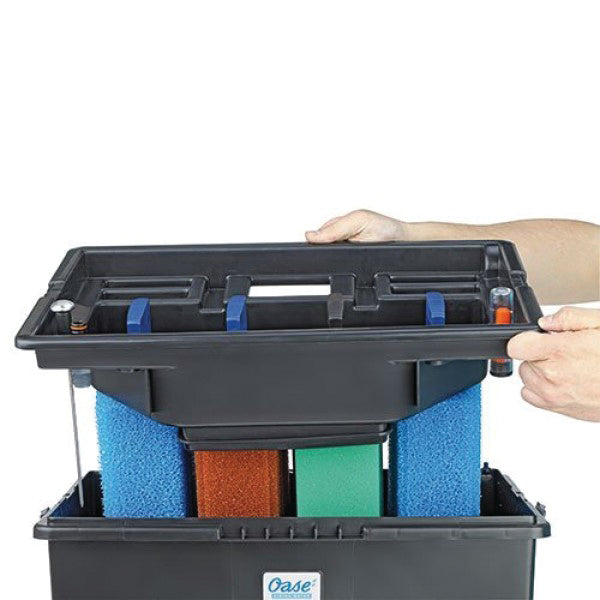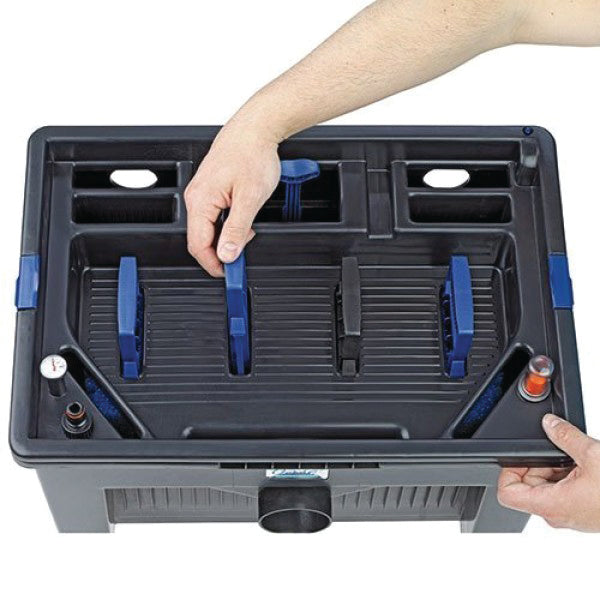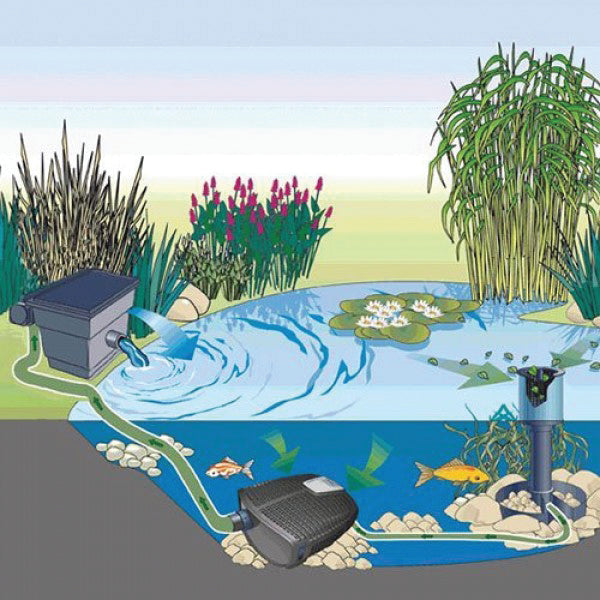 BioSmart Gravity Filter
The BioSmart Gravity Filters are a multistage mechanical and biological filtration system in a compact package, designed for medium ponds, up to 5,000 gallons, or
for ponds with moderate biological load (some fish). During filtration, the water is channeled through a series of filter foams that both remove sold waste and create a special environment allowing the beneficial bacteria to grow. During biological filtration, beneficial bacteria use harmful ammonia and nitrites are converted to nitrates, which support plant life in the pond. BioSmart Filters are packed with features and filtration capacity. The high-surface area filter foams provide exceptional biological filtration capability in relation to its size. With features like the built-in easy cleaning mechanism and water temperature gauge make BioSmart Filters an excellent choice.