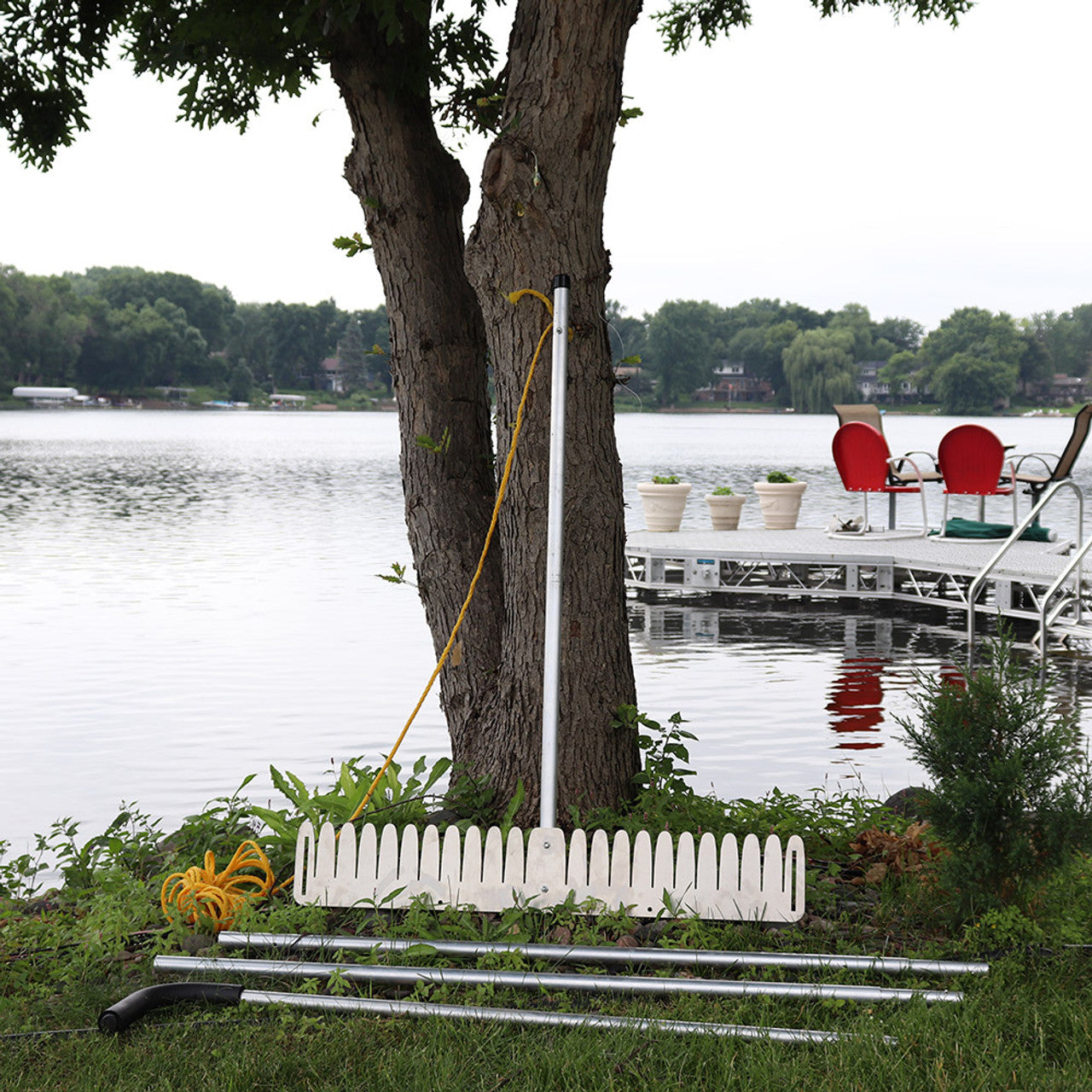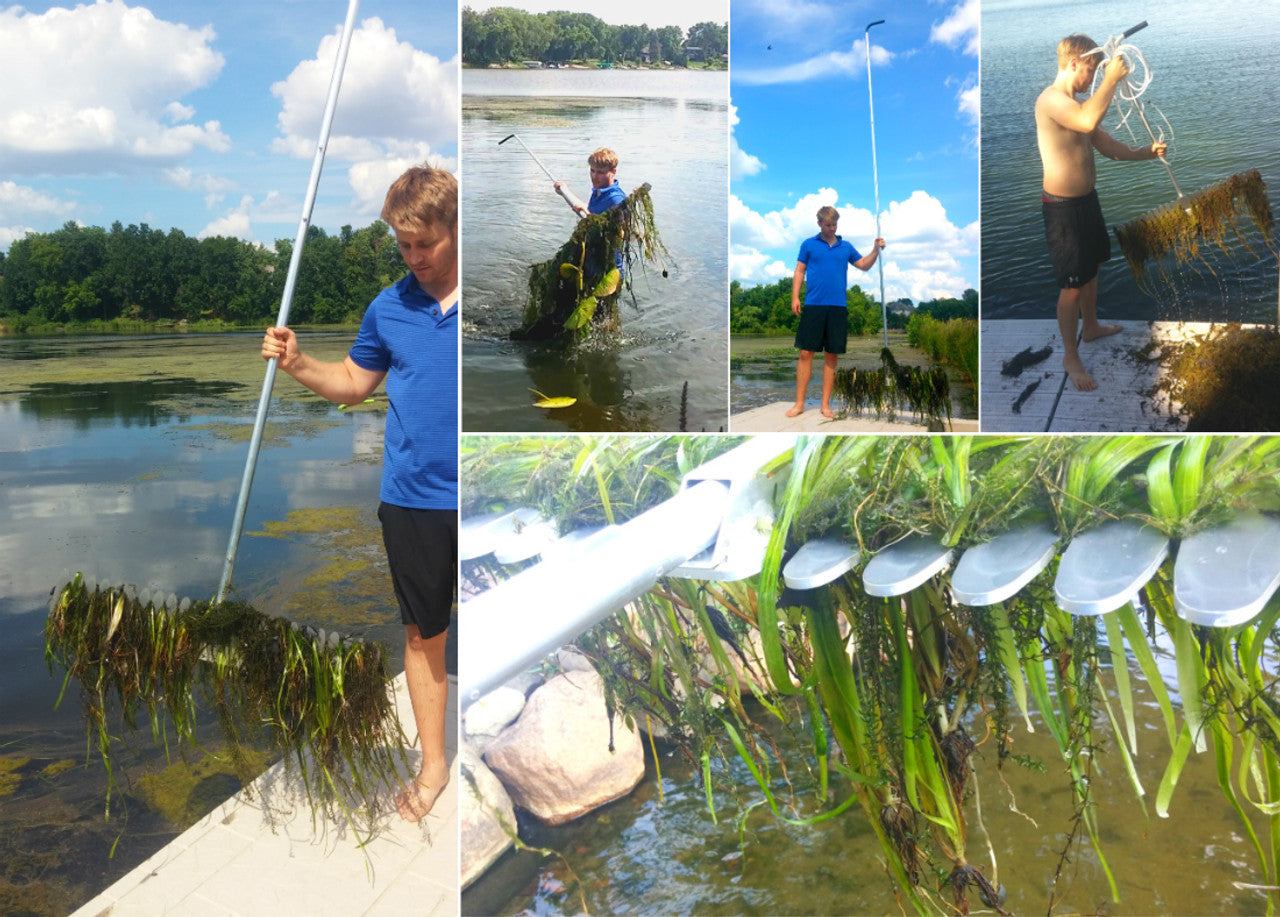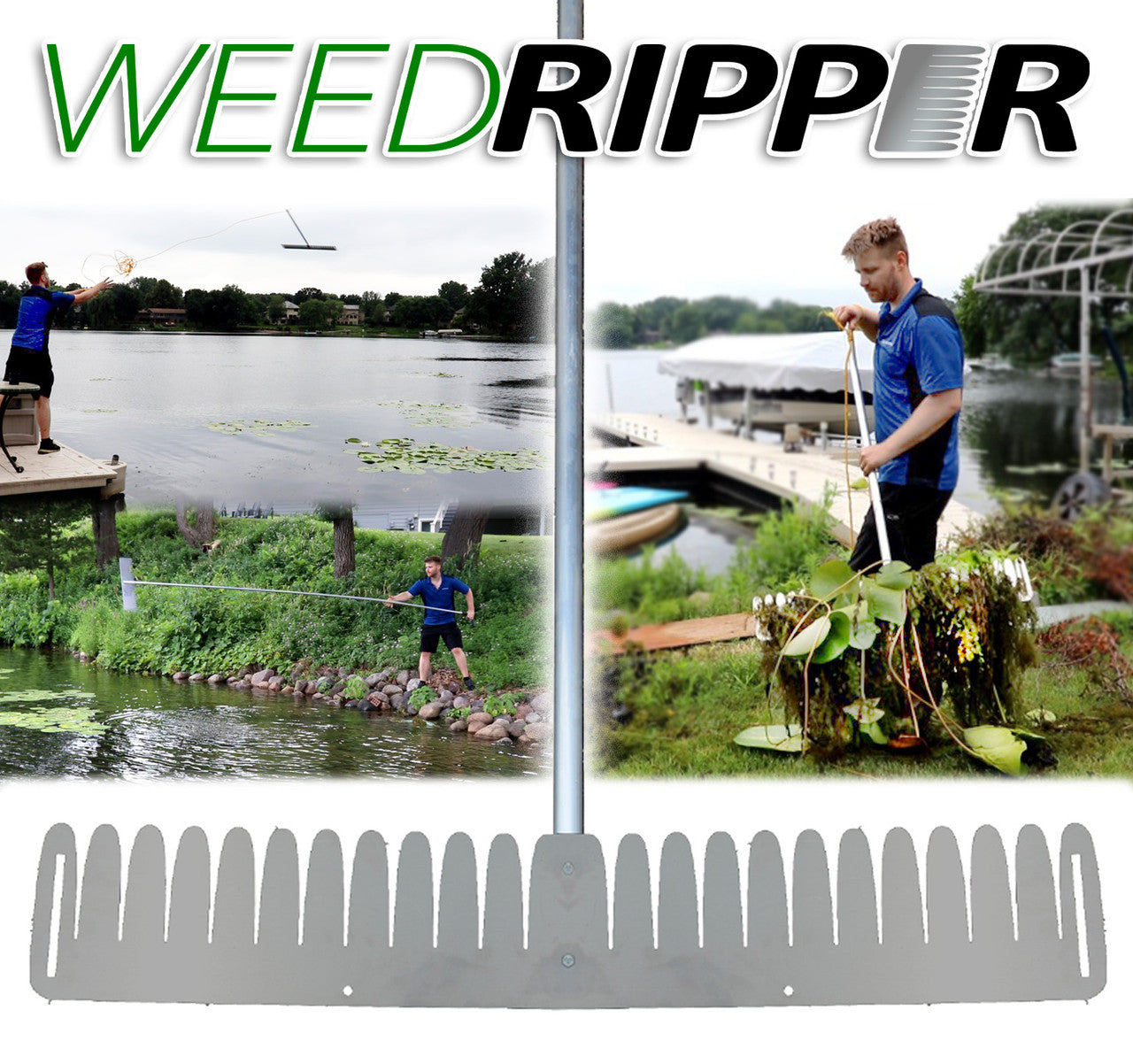 Aquatic Weed Ripper, 7' Handle and 25' Rope
The Weed-Ripper is a unique tool is designed to pull aquatic weeds by the roots so they cannot grow back as quickly. Works best for underwater weeds including lily pads (water lilies) pencil reeds and most other lake and pond vegetation with stems under 1 inch in diameter.  If the weeds are too deeply rooted the Weed Ripper will still remove them by cutting or ripping their stems below the water surface.  We do not recommend using the WeedRipper to cut Cattails.  
Throw it out from a dock or shoreline and retrieved using the 25' rope and a shorter handle. Or you can connect the handles to pull weeds around your dock or shoreline. The unique tapered design of the pulling teeth make it easy to remove pulled weeds from the WeedRipper head.
 FEATURES
The Weed Ripper features a 3 foot wide heavy duty aluminum head.
Handle length:  7 ft (two sections) can be used to toss out or with handle
The unique curved handle grip makes it easier to pull dense loads with less effort.
Comes with a 25 ft rope allowing you to cut and pull weeds by tossing out and retrieving.