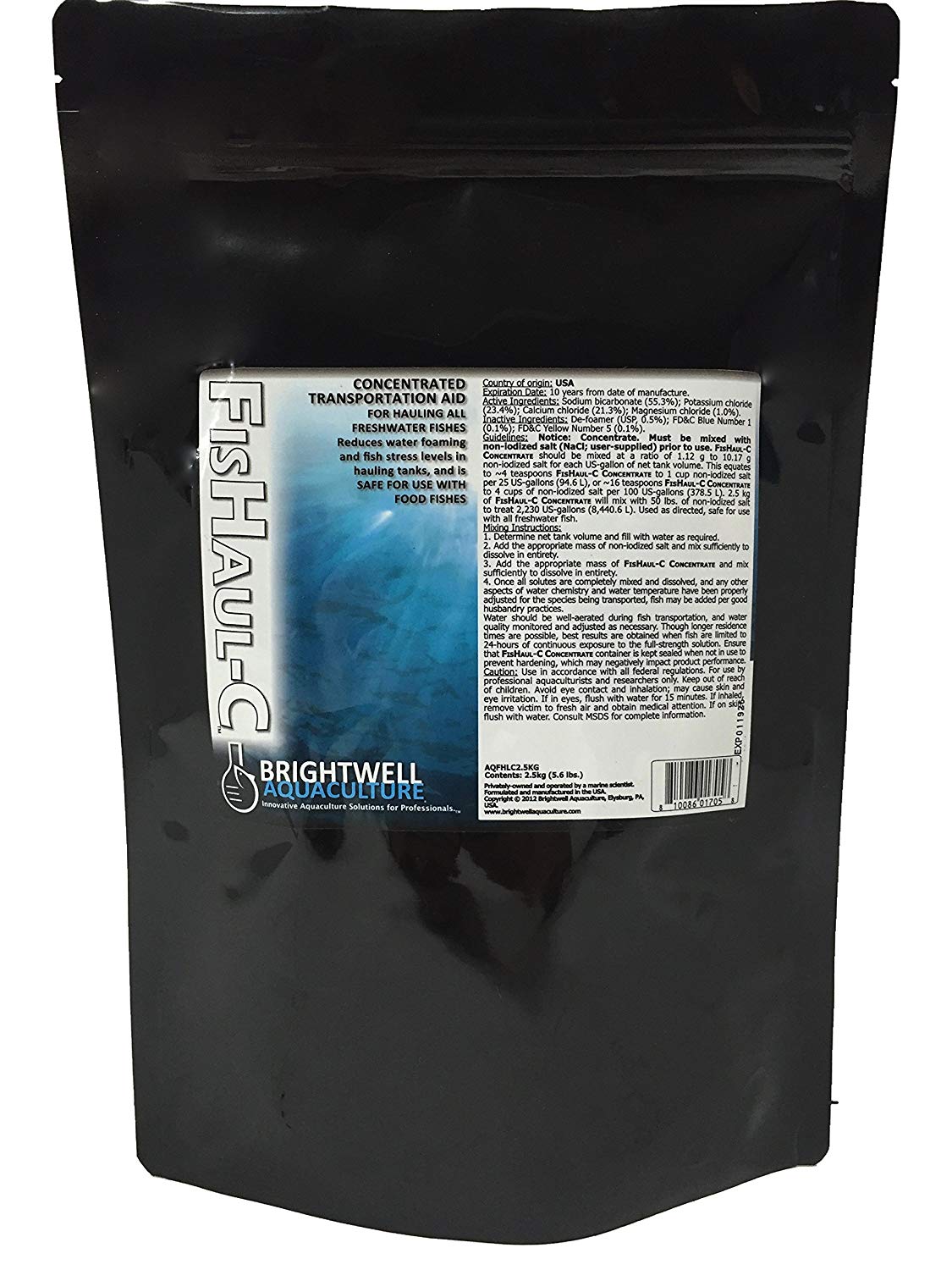 Aquatic FisHaul-C, 2.5 kg
Reduces stress and mortality caused by fish hauling and holding. FisHaul-C also reduces the accumulation of ammonia, nitrate and prevents foam build up caused by hauling tank crowding. Safe for use on all freshwater fish, it has a low regulatory status and is safe for use on food fish. Ideal for fish transport, bait tanks, minnow farms and fishing/ bass tournaments. This concentrated, salt-free formula will save you in shipping costs.
Simply mix 2.5 kg container with 50 lbs of non-iodized salt (purchased locally) to treat 2,230 gallons (8,441 liters). Not a dechlorinator.