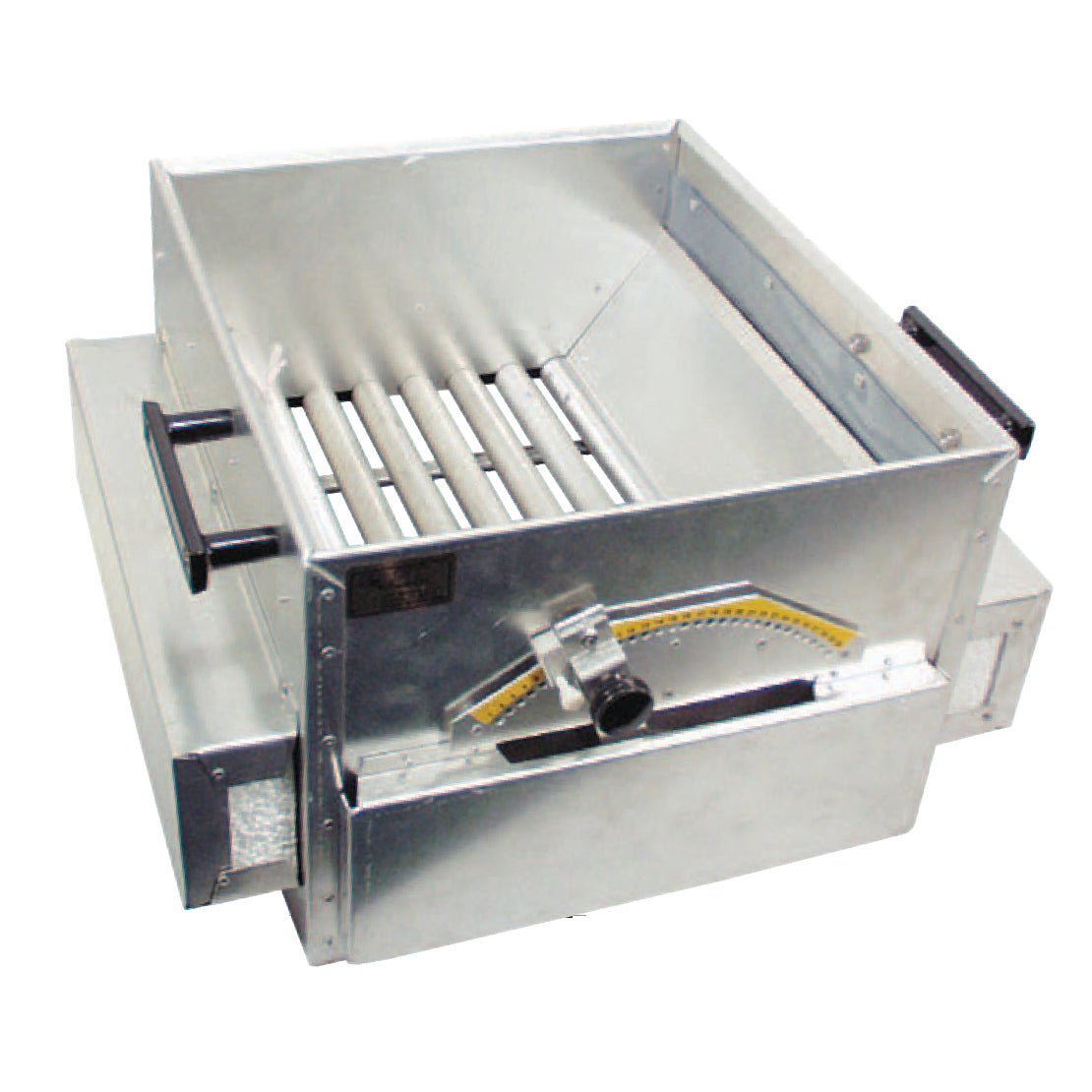 Adjustable Floating Fish Grader
Size:
G1 - 17" x 15" x 11.5" Deep - Depth of Bars 7.5
Here are two easy to use, floating fish graders built to last a lifetime. Sturdy aluminum construction will stand up to rough handling and tough fish. The grader floats at the right depth and the large diameter grader bars pass undersized fish damage free.
Size adjustments are quick and accurate from a single lever with locking handle position. In seconds, select any of 30 gradations between 0.25" (6.4 mm) and 1-1/8" (29 mm) for the G1 and 50 gradations between 5/32" (4 mm) and 1-3/8" (35 mm) for the G1B.  
Grader bars are 1 1/16" (27 mm) diameter.
Made in USA.