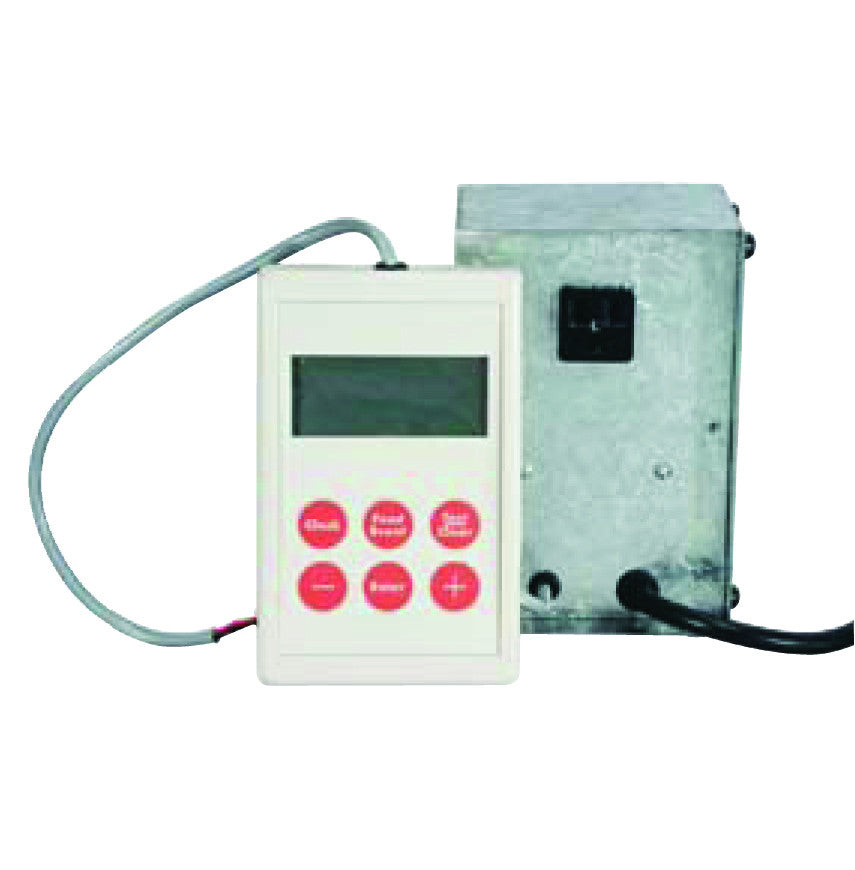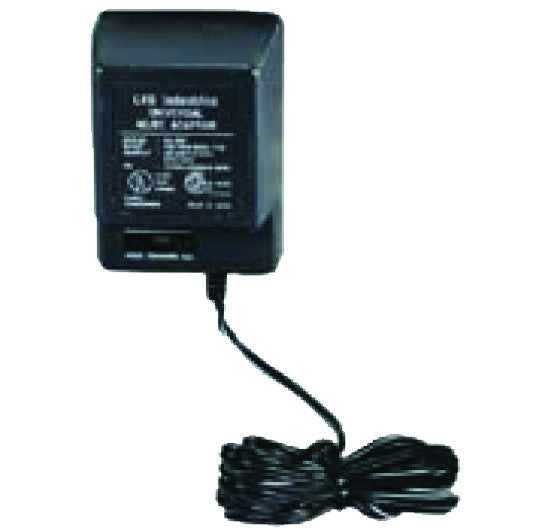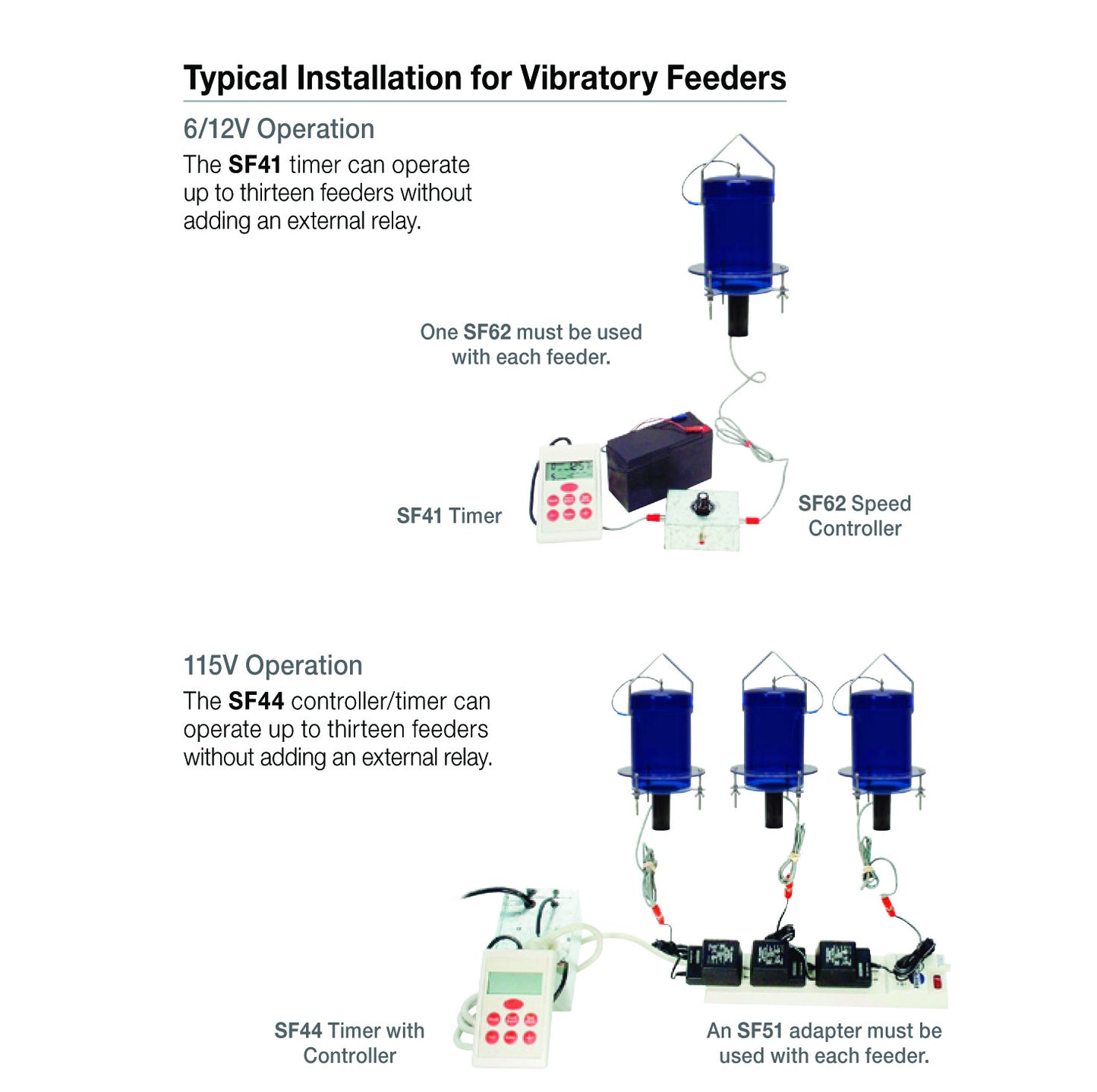 Adapter and Timer for Feeders
Size:
SF51 - 12V Adapter for 115V
These digital timers feed on time, every time, for a long time.  
Specifically designed for 12 V and 115 V feeders, they feature up to 24 feedings per 24 hours with a feeding duration of 1 to 59 seconds.  
The maximum output current is 10 amps, so each timer can control up to thirteen AVF6 or AVF7 vibratory feeders without the need for an external relay.
These timers carry a three year warranty.  
The SF41 12 V digital timer must be used with the SF62 12 V controller/power supply in order to operate either the AVF6 or AVF7 in a 12 V mode. One controller is required for each feeder on the circuit.  
SF44 Timer Kit : Combines the SF41 12V timer with the SF40 converter to allow 115 V operation.
Operation of up to 13 feeders is possible.
One power supply (SF51) is needed for each feeder on the circuit.
If you have any questions, please don't hesitate to call or email us.