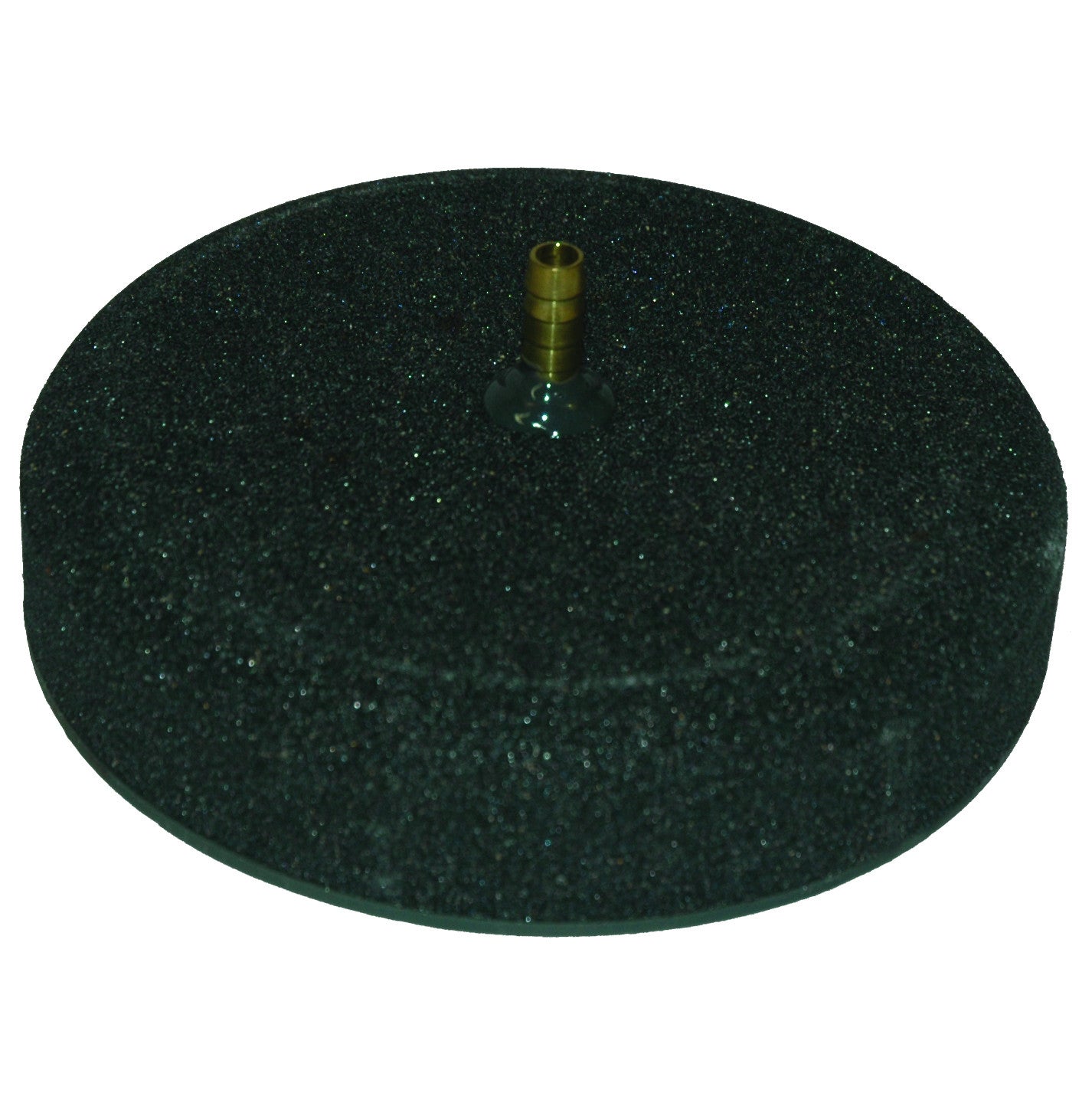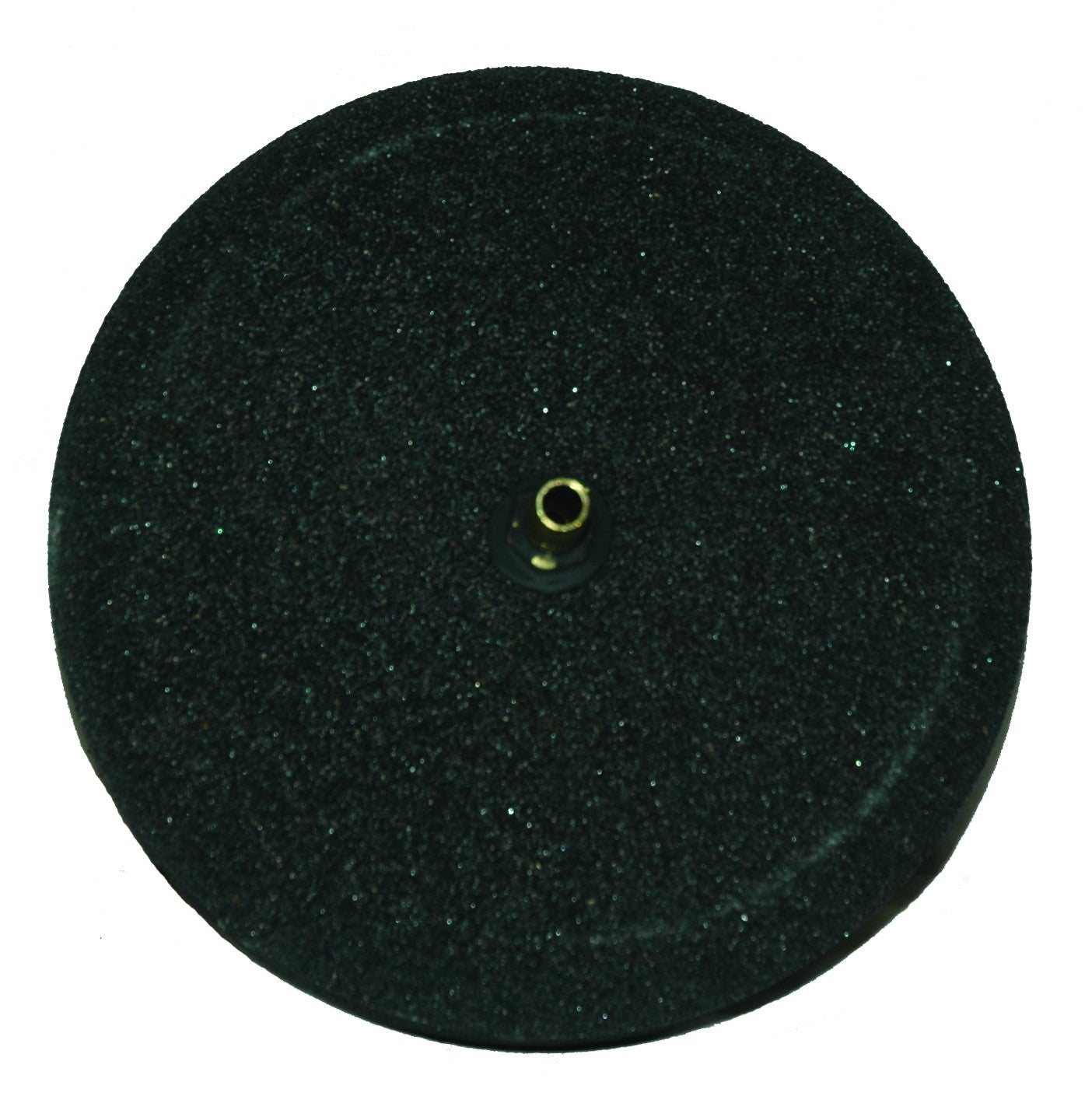 7" Round Aluminum Oxide Airstones
Description
Unlike the standard silica airstones, these can be cleaned time and time again without wearing down. These airstones are made of aluminum oxide, the same material used for grinding stones which makes them extremely durable. With increased durability, there has been nothing sacrificed in the quality of aeration delivered to your pond, tank or lagoon. 
These stones have been specifically designed to work well in an earth bottom pond. The 7" diameter dome airstones have a PVC plate on the bottom to prevent the airstone from digging into the pond bottom and burying itself while still maximizing surface area. These airstones break the air flow into small air bubbles to increase the surface area and optimize transfer rate of oxygen into the water. Small air bubbles also enable the bubble column to move water with it and so create an upward flow and efficient circulation of your water body.
These airstones are available with different fittings, so be sure to choose the appropriate size for your existing tubing or application. Not sure of the size you need? Call us and we can help.
NOTE:
Replacement air stones for Koender's windmills are ¼" MNPT
Replacement or additional air stone for our aeration kits are ¼" MNPT for attaching a check valve or ⅜" barb to attach directly to our standard airline.