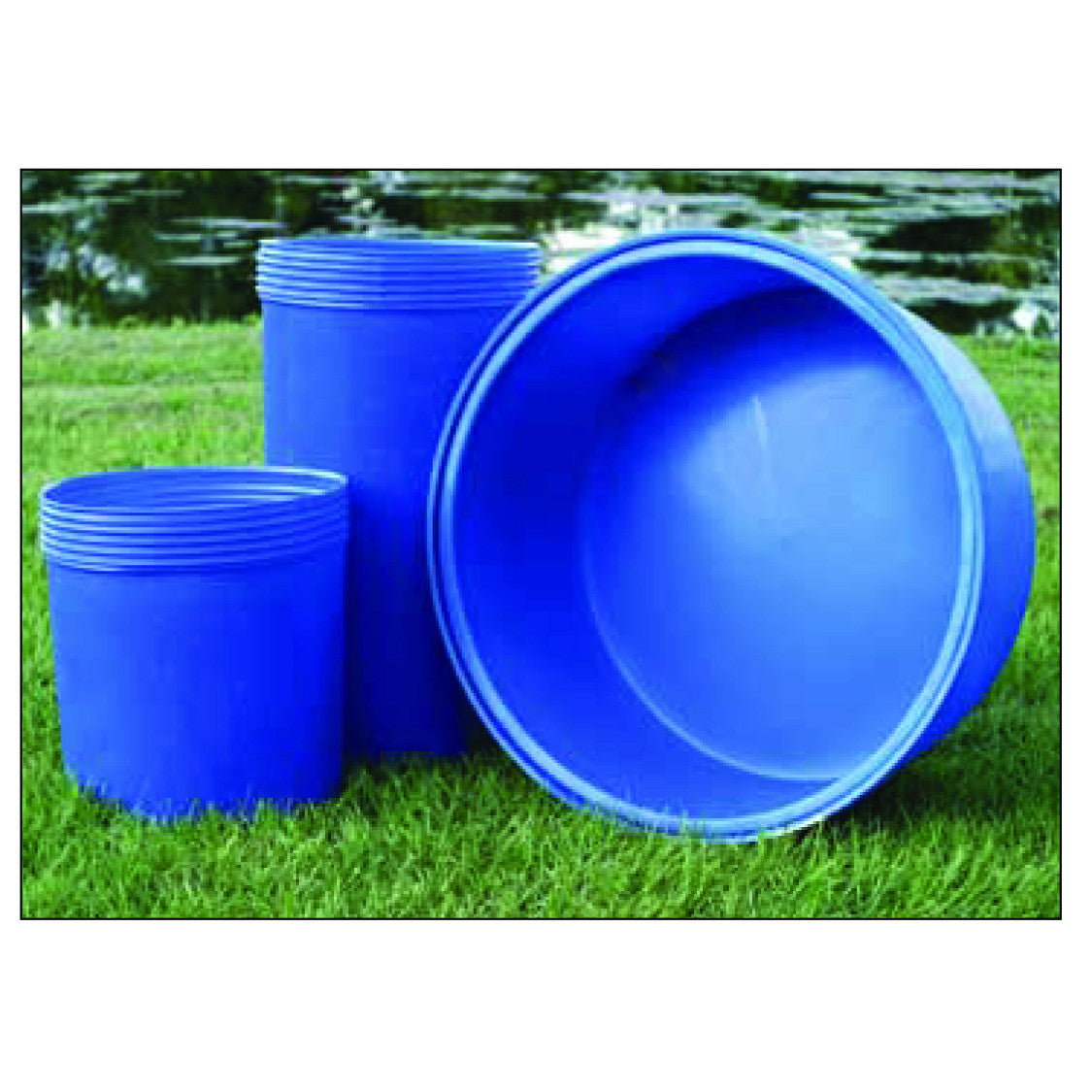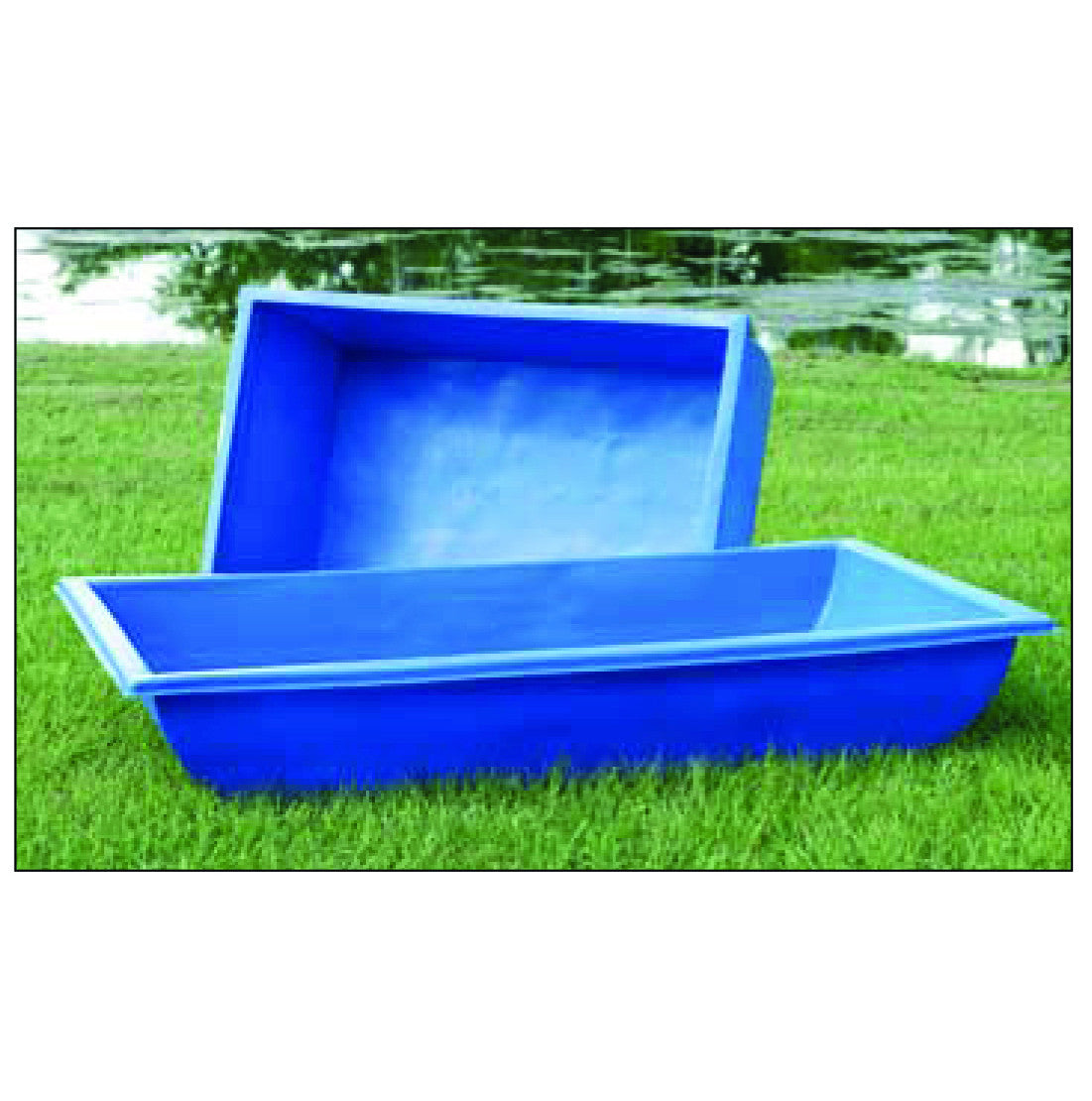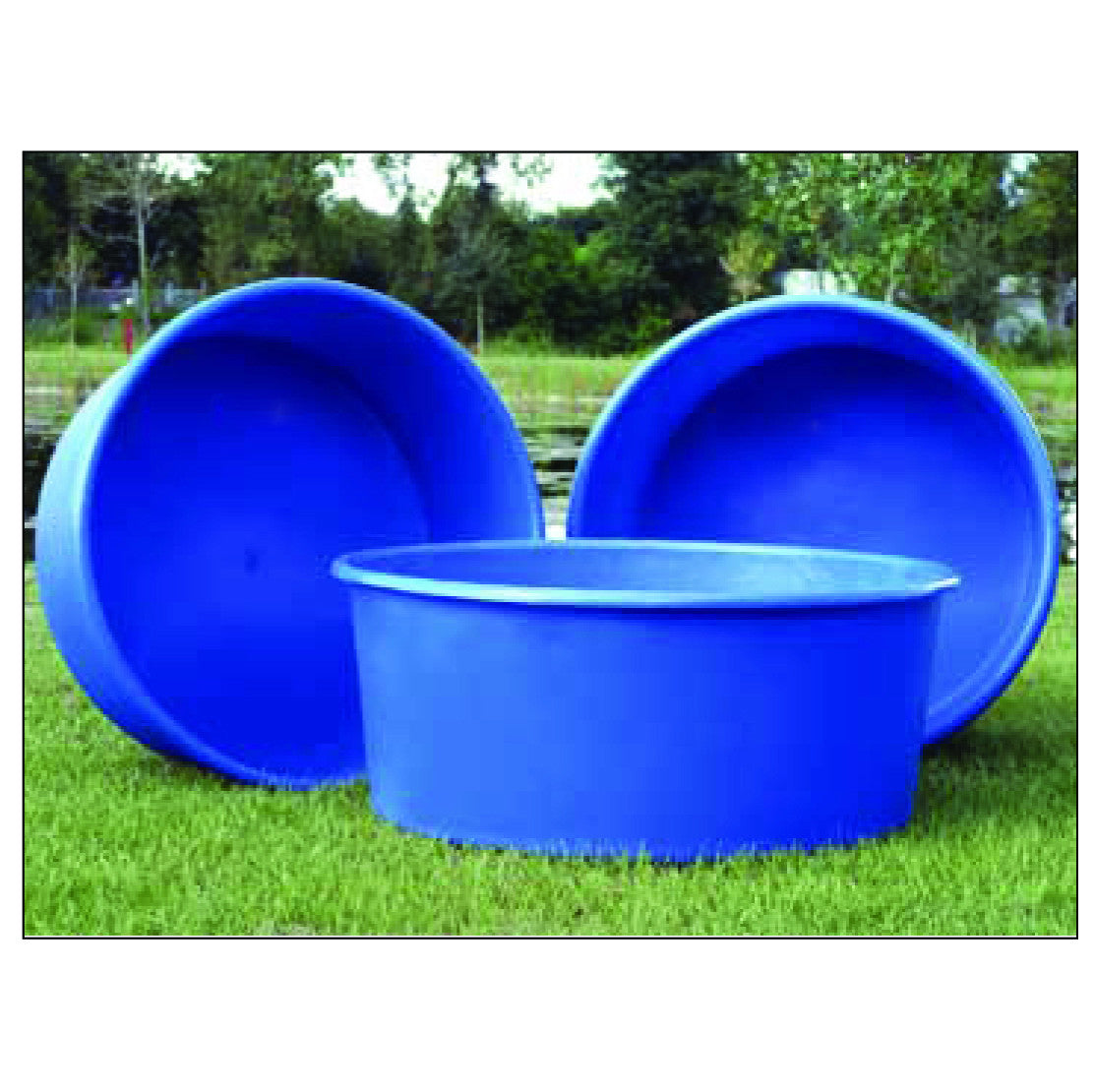 Polyethylene Tanks
Size:
Rectangular 55" x 31" x 18" deep - 1/8th" thick - 110 gal
Nestable—ship 4 or 5 tanks for the same price as one!
Most of these tanks are nestable, which reduces their relatively high shipping cost. We carry these lightweight tanks in a marine blue colour.  All tanks have ultraviolet inhibitors for outdoor use.  These tanks are made with materials that are FDA approved. Another feature of polyethylene tanks is that they can be repaired. Just use heat to soften and reshape.