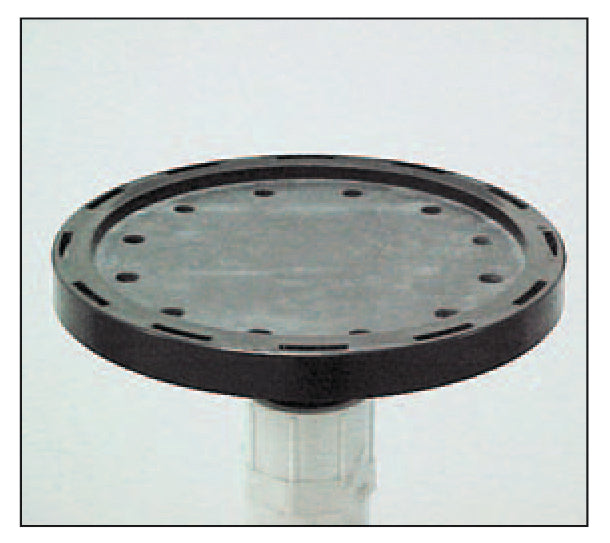 PermaCap Bubble Diffusers
• 5" diameter coarse bubble diffusers.
• Designed to prevent blowout.
• High capacity airflow ranges to 20 cfm.
EDI's PermaCap 5 diffuser design offers greater unit capacity over small diameter diaphragm, coarse bubble diffusers. The body is ABS and diffusers are available with both 3/4" and 3/8" MNPT connections. The EPDM membrane is mechanically locked in place to prevent blowout. Airflow range is 0 to 20 cfm. Made in USA.