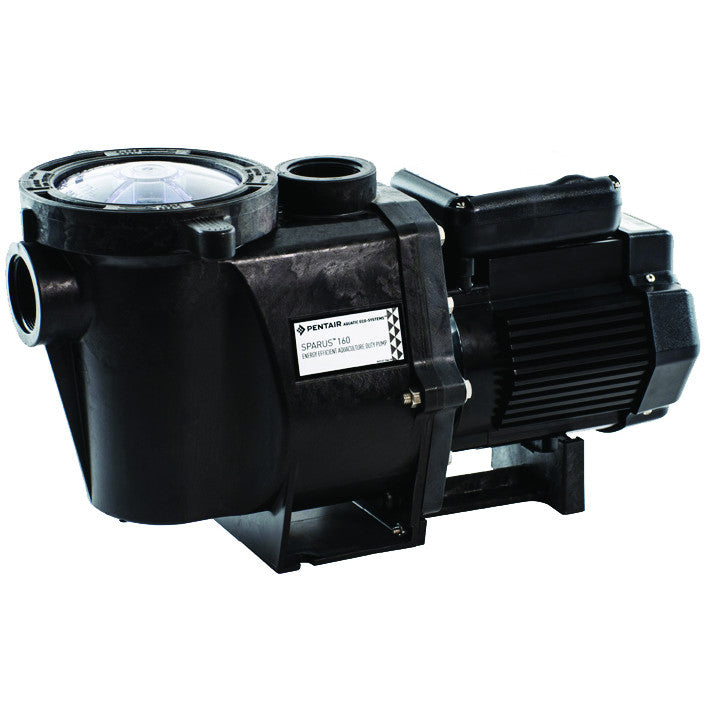 Pentair Sparus Centrifugal Pumps
Size:
0.5hp - Voltage 115/208/230 - Full Load Amps 8.8/4.5/4.4
High head.
Offering extremely high water flow in a quiet, energy efficient package with durable construction, the Sparus™ pumps are effective in commercial aquaculture applications. Available in a wide range of horsepower and voltage ratings, the innovative hydraulic design
of the Sparus™ pumps move water more efficiently and more quietly than competitive pumps.
The Sparus™ pump delivers proven reliability thanks to its salt water rated stainless steel internal fasteners and highly-robust mechanical seal.  
Under typical operating conditions, it offers the highest water flow of any high-performance pump—with the lowest electricity consumption. The Sparus™ pump is self-priming and it's also suitable for flooded-suction applications. It's compatible with a wide assortment of aquaculture systems and includes an oversized strainer basket and volute.