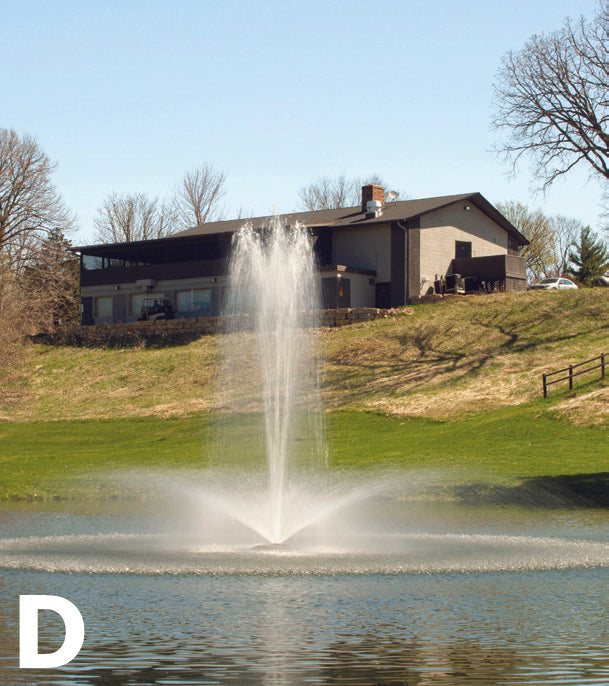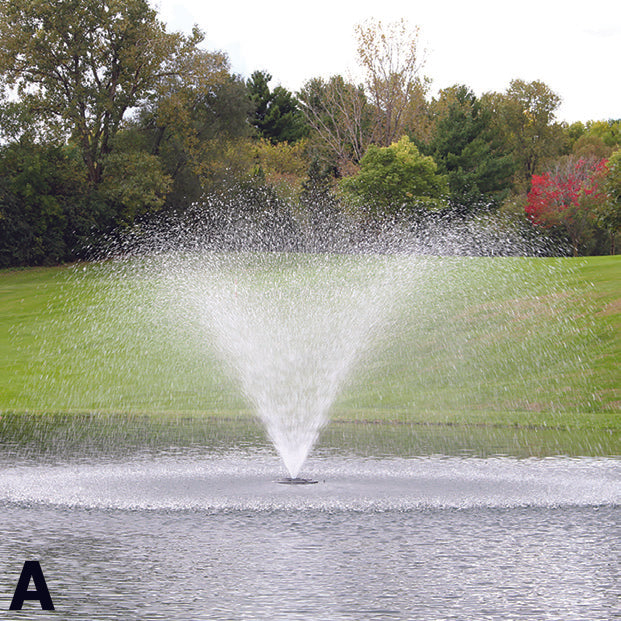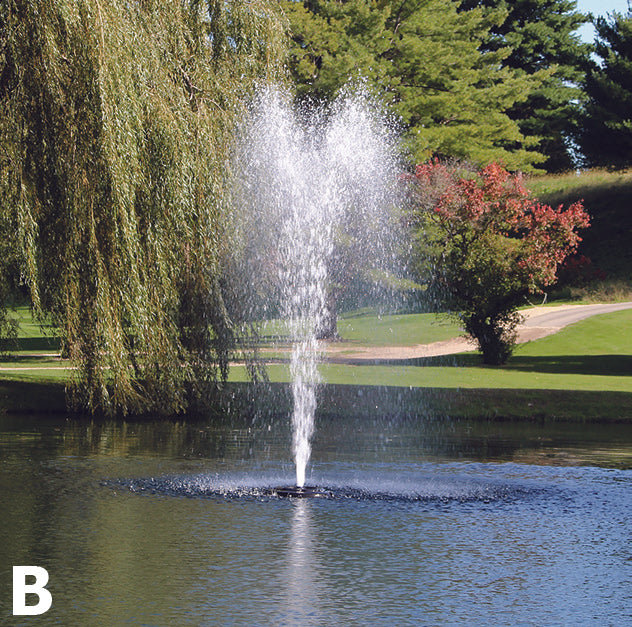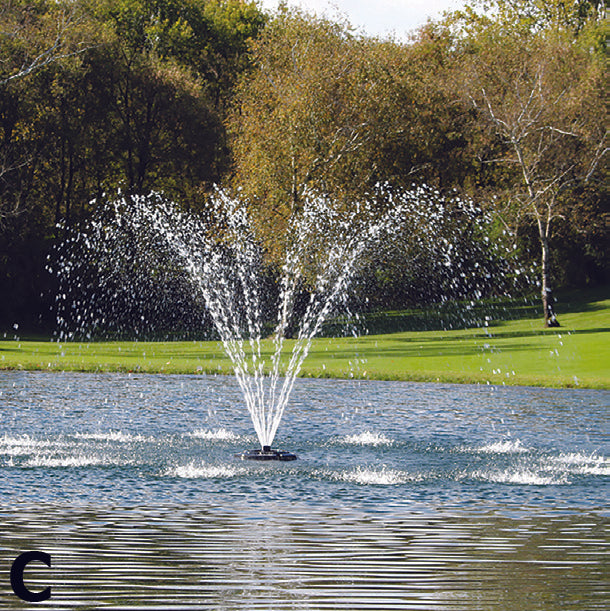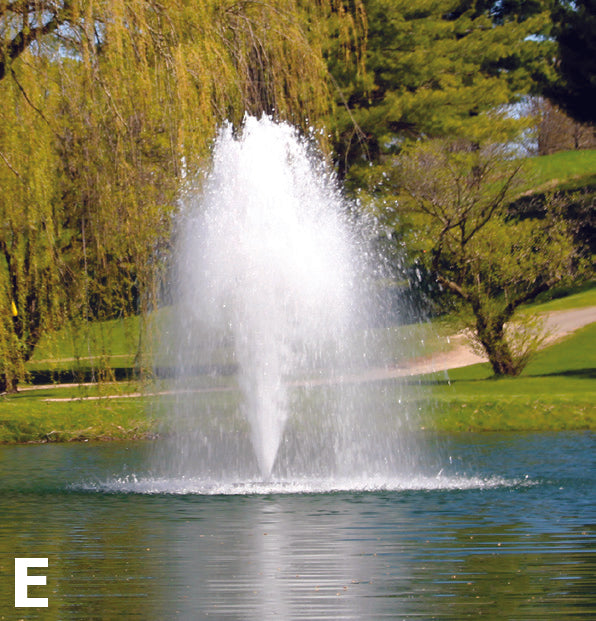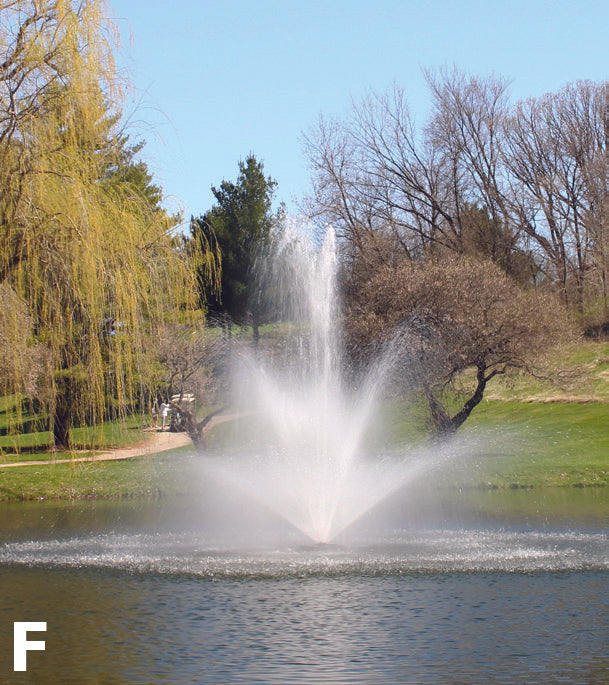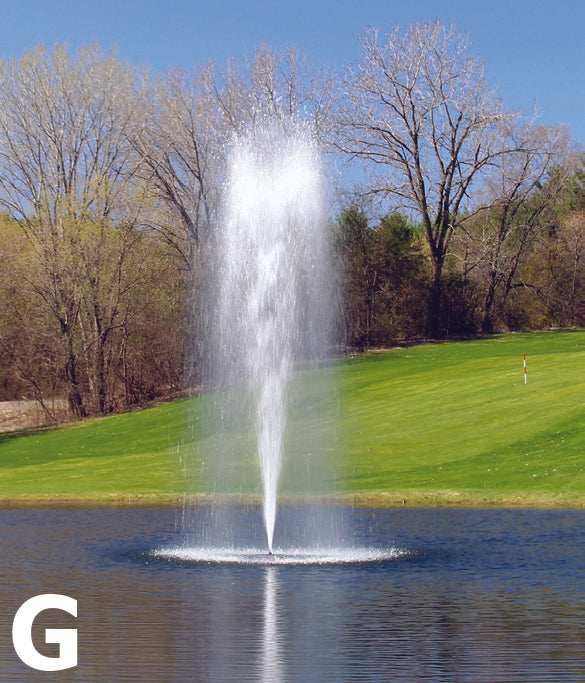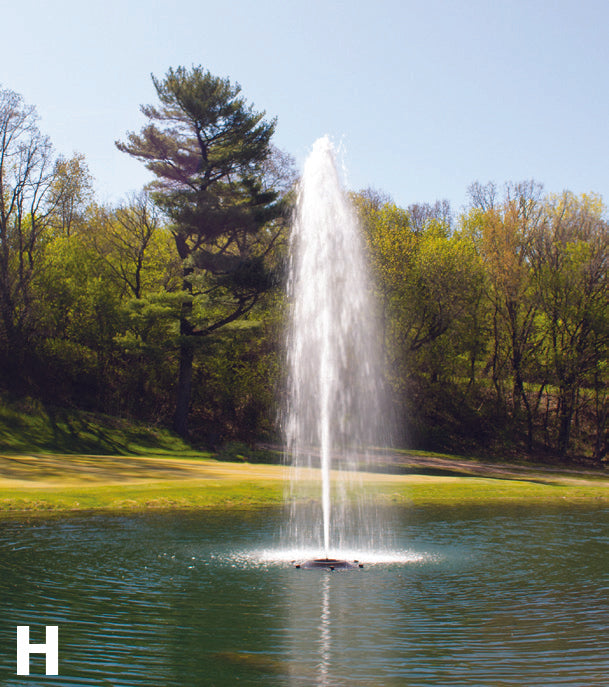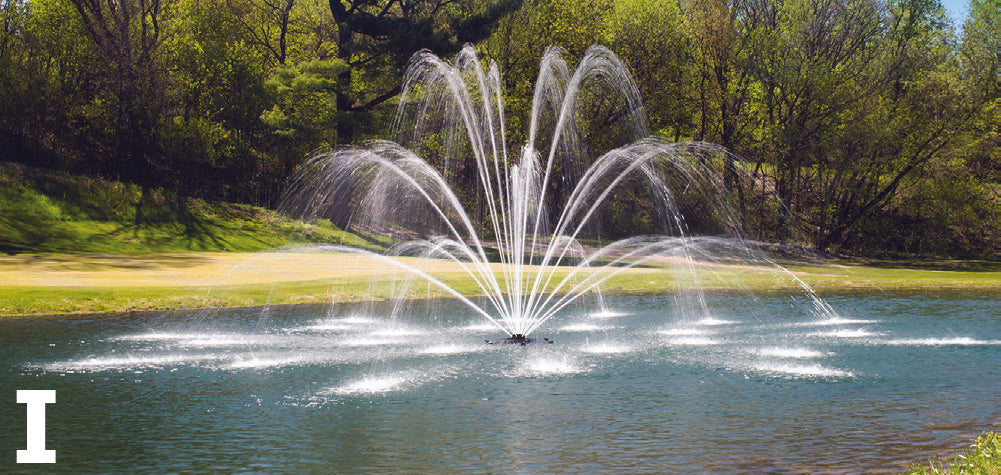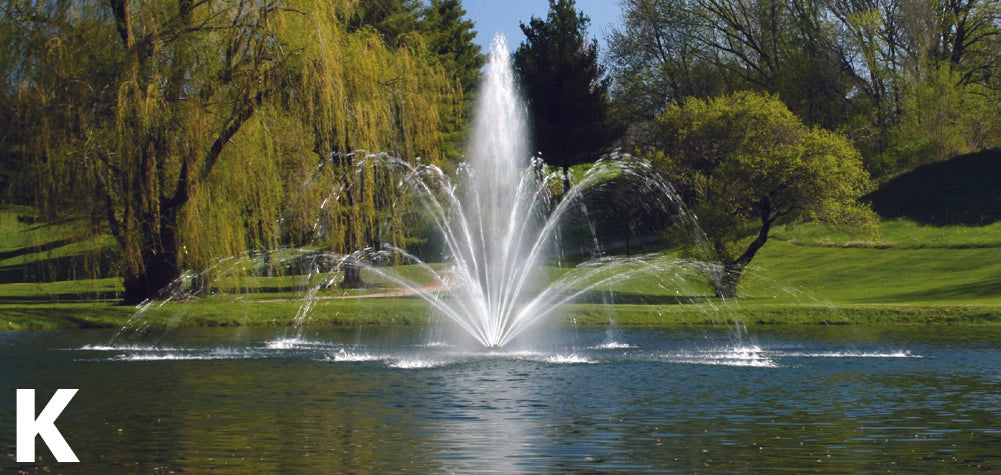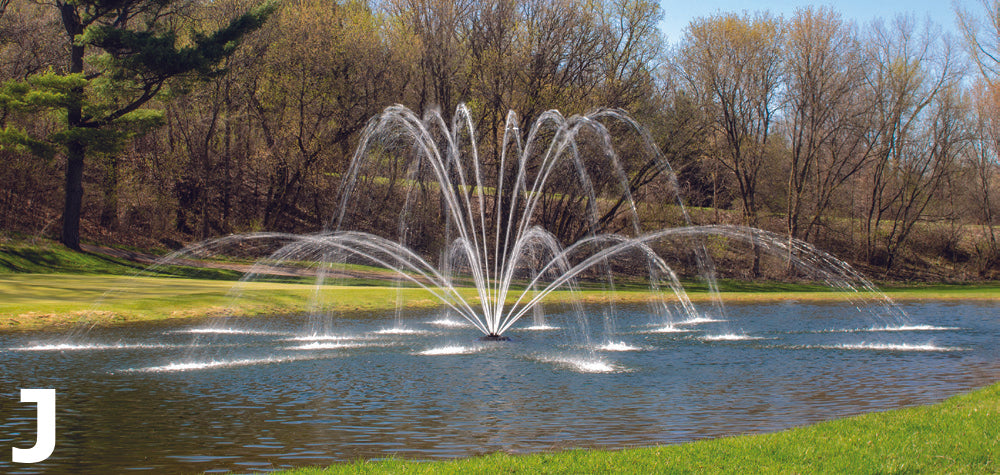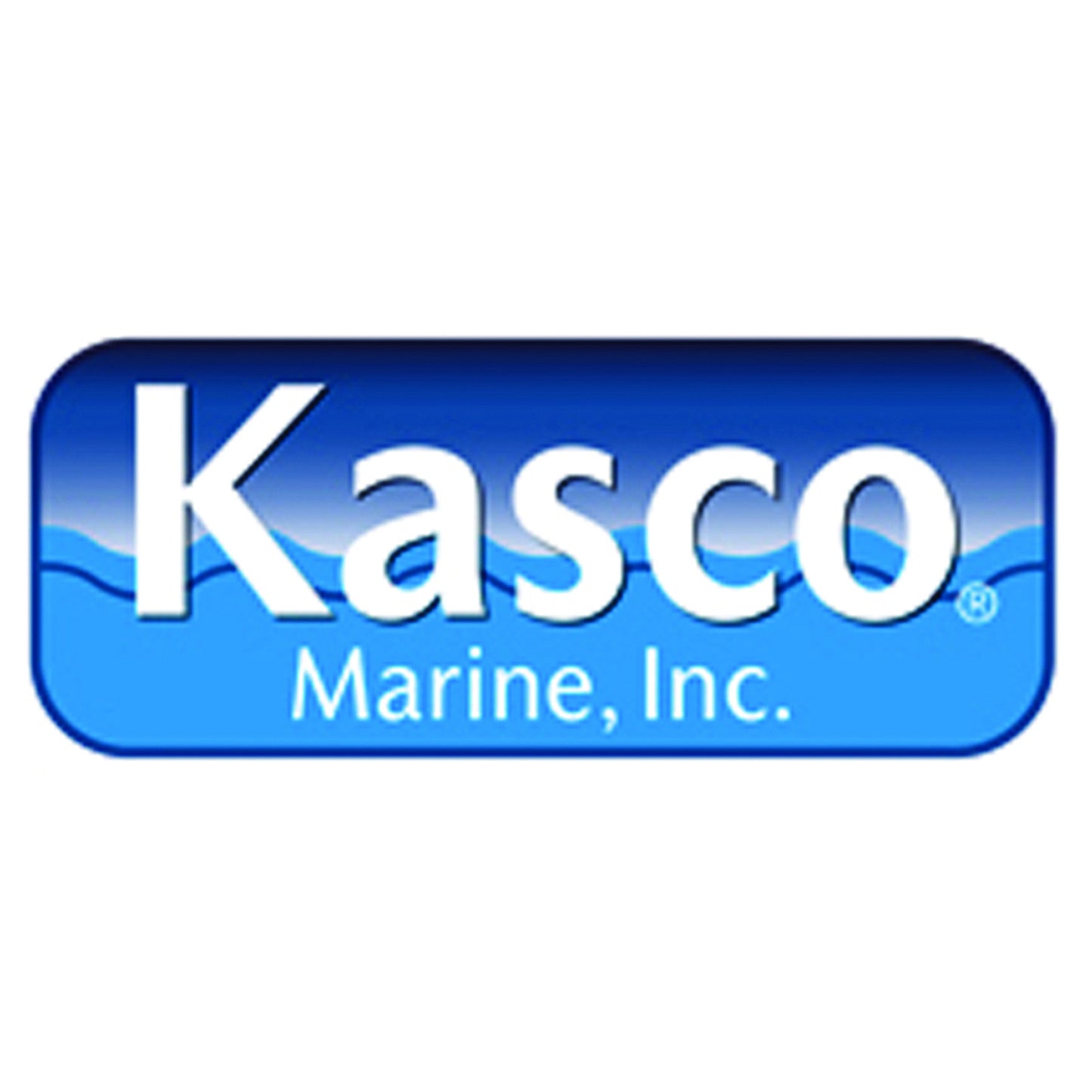 Kasco JF Series Fountain
Multiple Fountain Patterns for the Price of One!

Kasco Marine's JF series floating aerating fountain is great for larger ponds or when multiple large patterns are desirable. The JF series fountain is unique for its size, in that it comes standard with interchangeable nozzles to give you multiple fountain pattern options while only purchasing one fountain. With multiple fountain patterns, you have the freedom to adjust the aerating fountain to fit your pond, weather conditions, and your visual tastes.
Kasco's JF series floating fountain is an effective way to add oxygen and circulate the top layer of water in your pond or lake, improving overall ecosystem health. Kasco's unique water-deflecting nozzle design gives you the most clog-resistant model on the market, while having also been redesigned for increased pattern diameter. The use of an impeller gives the unit breathtaking patterns with very high water flow for tall and full fountain patterns.
Every JF series fountain includes a GFCI protected control panel with timer, 120V outlet for lights, and photo eye for optional light operation. SJTOW underwater-rated power cord length options of 50', 100', 150', 200' and longer. We carry 100' power cords in stock but can order all other sizes.
Display sizes
Kasco has a tool to help you picture these fountains in your pond. Click HERE to try it out.
 

¾ HP

1 HP

2 HP

3 HP

5 HP

Voltage

120 V/ 240 V

120 V/ 240 V

240 V

240 V

240 V

Amps

6.5 / 2.5 amp

11 / 5.5 amp

10 amp

13.4 amp

20 amp

Patterns

H x W

H x W

H x W

H x W

H x W

A Willow

6.5' x 21'

9' x 31'

---

---

---

B Sequoia

13' x 8'

18' x 11'

---

---

---

C Cypress

7' x 17'

9' x 28'

---

---

--- 

D Linden

9' x 29'

12' x 31'

15.5' x 38'

20.5' x 38'

24.5' x 46'

E Birch

7' x 5'

11' x 8'

11' x 10'

16' x 12'

24' x 14'

F Balsam

---

---

14' x 32'

19' x 34'

18' x 34'

G Spruce

---

---

21' x 10'

26' x 12'

31' x 12'

H Redwood

---

---

22' x 6'

27' x 6'

32' x 6'

Premium Add On Nozzles  

 

 

 

 

I Mighty Oak

---

----

14.5' x 40'

19.5' x 51'

24.5' x 58'

J Magnolia

---

----

13.5' x 44'

18' x 60'

23.5' x 72'

K Mahogany

---

----

16' x 40'

21' x 58'

28' x 64'

L Palm

---

----

12' x 26'

16' x 36'

20.5' x 40'
Specs/More Info
Included with all Kasco Fountains:
Motor has flooded oil lubrication for excellent heat dissipation - with environmentally friendly oil
Long-life top and bottom ball bearings
Highly efficient motor for lower power consumption 
All external metal components are stainless steel and protected by a sacrificial zinc anode
ETL listed to stringent UL and CSA standards
Warranty: 2 years for ¾ and 1 hp models, 3 years on 2 hp and larger models
Two braided nylon mooring ropes
Float and bottom screen assembly
GFCI protected control panel with timer
 Kasco accessories for this product
Downloads