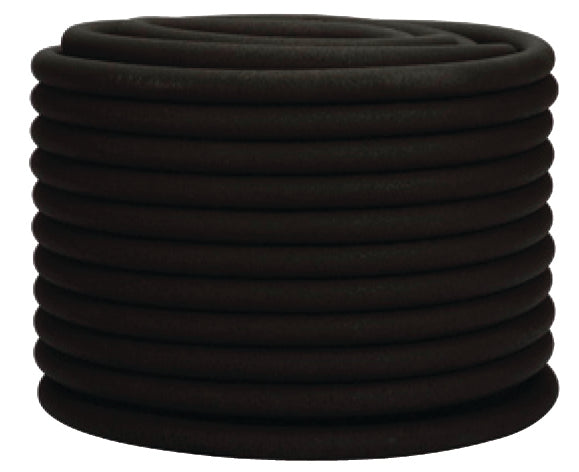 High Efficiency Diffuser Tubing
Size:
1/2" I.D 1" O.D, 100' roll
Perfect for high pressure or oxygen uses. This low pressure, high efficiency rubber diffuser hose is made for hydroponics. Diffuser lengths of up to 20' per inlet are possible at low airflow rates. Tubing has a good oxygen transfer rate (average 2.5% per foot of water depth) with a head loss of only about 1 psi. This tubing is compatible with both regenerative blowers and linear air pumps. The gas flow rate is an average of 0.1 to 0.6 cfm/ft; higher and lower flows are possible. Produces a strong volume of medium size bubbles (approximately 3 mm). For connections, use barb fittings with clamps. Hose ends may be heat sealed or fitted with a plug and clamp. To counteract buoyancy, hold downs or weights are required. No warranty due to individual clogging and fouling possibilities. Sold by the 100' roll.