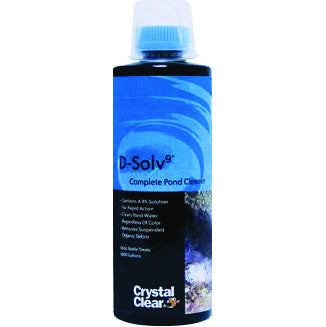 Profix Pond Cleaner
• Contains a 9% solution for rapid action
• Clears pond water regardless of color
• Removes suspended organic debris
D-Solv9® is formulated to be stronger, work faster and more economical per treatment than any similar product on the market today.
Use D-Solv9® in the early spring and hot summer months when pond water begins to change due to photosynthesis and nutrient loading.
Treating discolored pond water has never been easier!
1 oz treats 600 gallons.