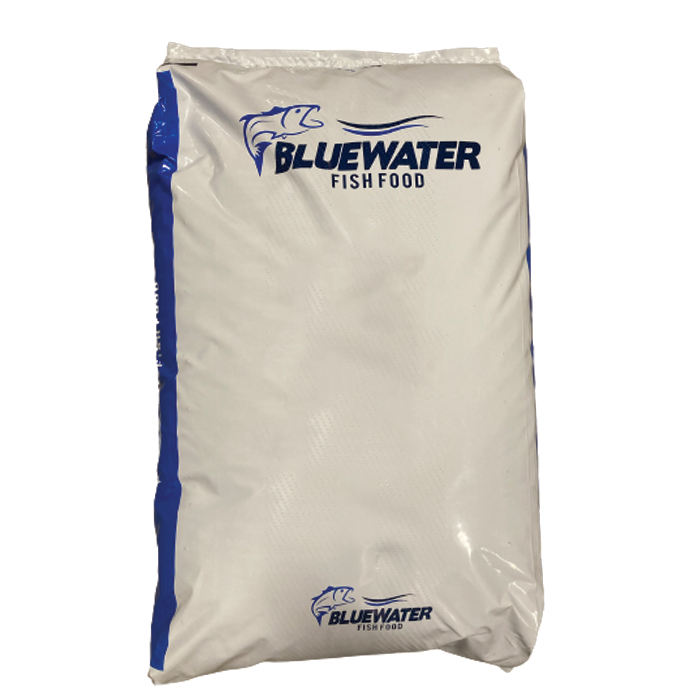 BlueWater Sinking Feed
BlueWater Fish Food is an Ontario manufacturer established in 2017 to supply a stable feed supply to the aquaculture grower.  
BlueWater's Sinking Trout diet is a nutritious diet for Trout with beneficial additives that help increase digestibility, performance and water quality.  Available in 3 mm, 4 mm and 6mm sizes packaged in 25 kg bags.  3mm diet is 48% protein and 18% fat, 4mm and 5mm are 44% protein and 18% fat.