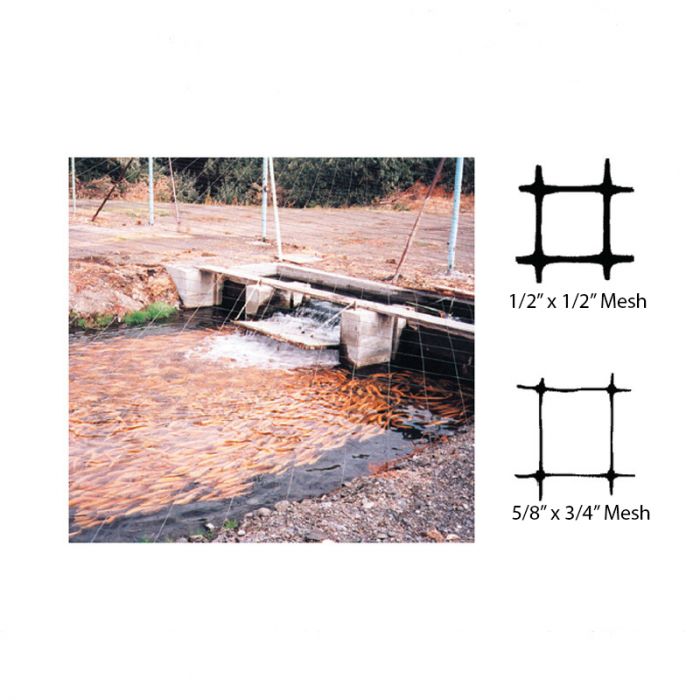 Black Plastic Netting
Size:
1/2" mesh - 14' x 100'
Predator control can be a significant problem for outdoor fish farmers and recreational ponds. After years of experimenting for long term solutions, the industry has determined that only a physical barrier can guarantee that predators are kept out. These nets are UV resistant and solid plastic combining long life with light weight. Light weight black plastic netting is easily supported by plastic wire, forming a low cost bird and small animal barrier (the larger the mesh the lower the wind load). UV resistant to last at least four years in the tropics.