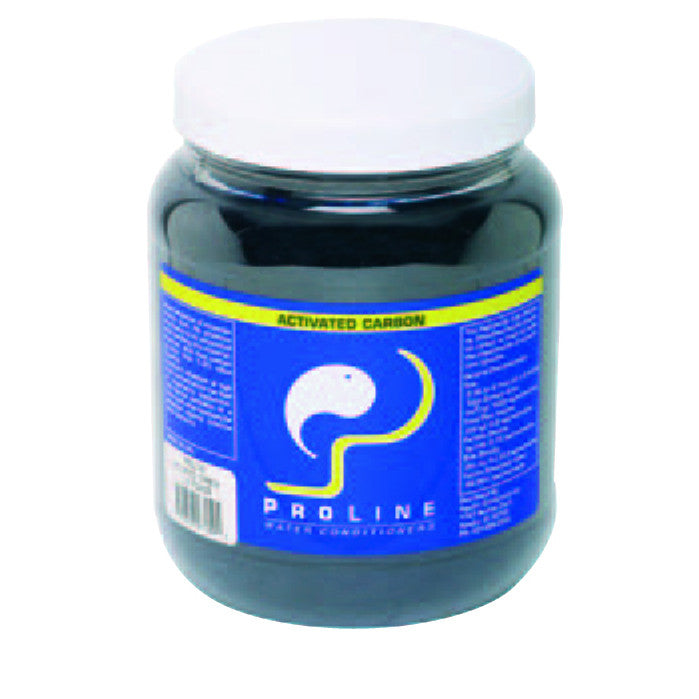 Activated Carbon
A superior, high purity, bituminous coal based activated carbon designed for water purification. Preferred by public aquariums, research centers and government fisheries.
The small particle size (approximately 1/16" to 1/8") provides a large surface area for rapid uptake and reduces water travel distances to interior adsorption surfaces. Keeps water crystal clear. Absorbs full range of organic contaminants, pesticides, odors, colours, chlorine, dissolved organics, ozone and many heavy metals. Carbon is dry packed.  Can be retained using window screen size mesh.
The 15 pound plastic bucket has a resealable lid.
Approximately 0.625 m2 of surface area per gram.
Bulk density is approximately 24 lbs/ft3.
No air shipment.