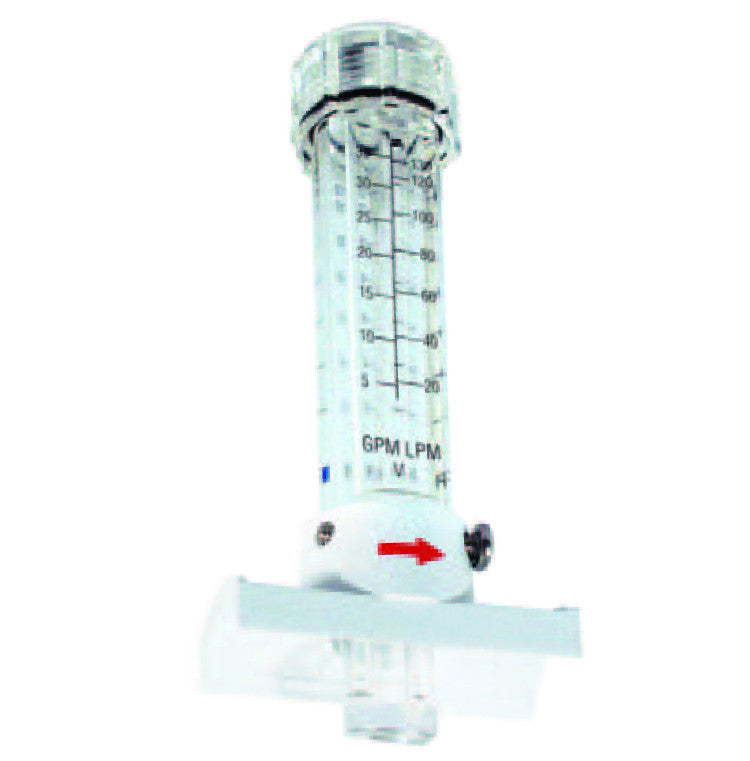 Clamp on Water Flow Meter - 4"
This clamp on flow meter is simple to install. Just drill an 11/16" hole in a horizontal section of pipe and clamp it on with the two stainless steel clamps provided. Easily disassembled for cleaning. May be used with saltwater, but the float (replaceable) will corrode. Maximum temperature 120°F. Maximum pressure 120 psi. Dual scale, gpm and lpm. Replacement float fits all. Made in USA. Mounting instructions mount vertically on horizontal pipe at least 10 times the pipe inside diameter from nearest elbow or pump on the inlet side and 5 times the diameter on the outlet side.
ONLY 4" available on clearance - 150 to 600 gpm or 600 to 2,200 lpm.