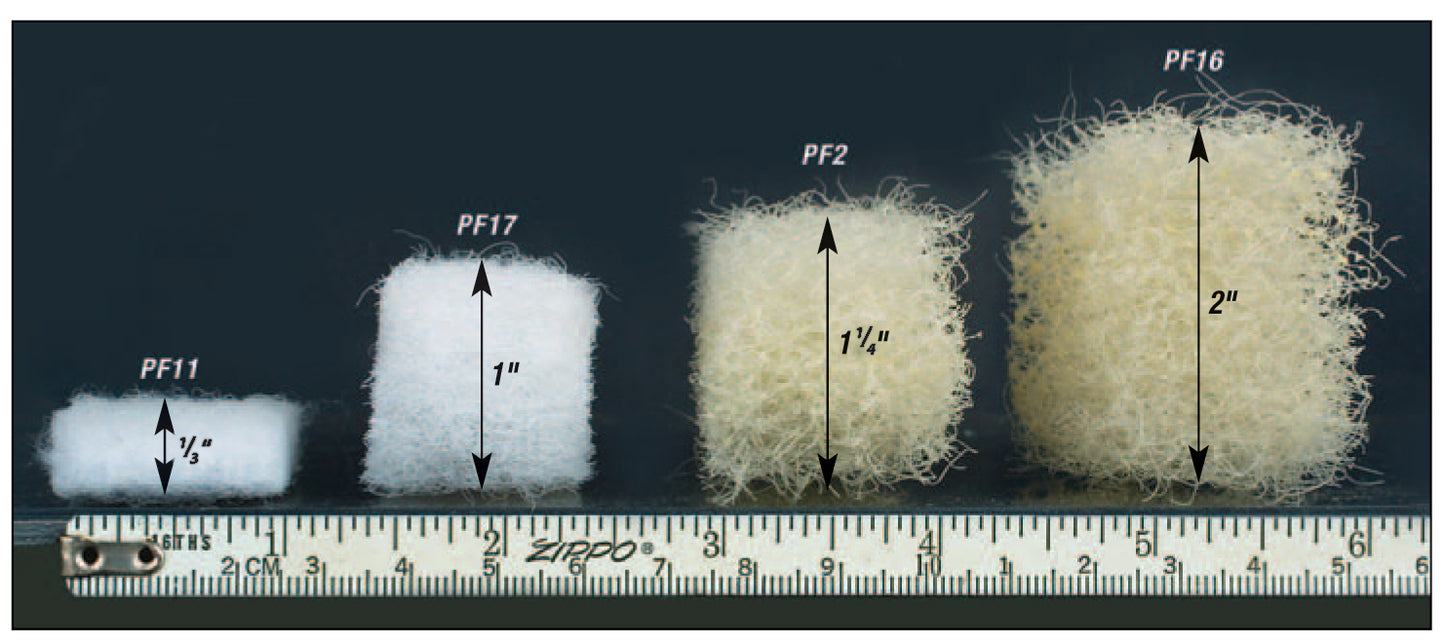 Washable Filter Material, per Foot & Bulk
Grades:
Fine 1/3" thick - per foot
Replace your worn out material or build your own filter with one of this bulk filter material. Conveniently sold by the foot, small coil or bulk roll. They are made of polyester and are washable for repeated use. Please note width and length of each part number. All material is 28" wide.