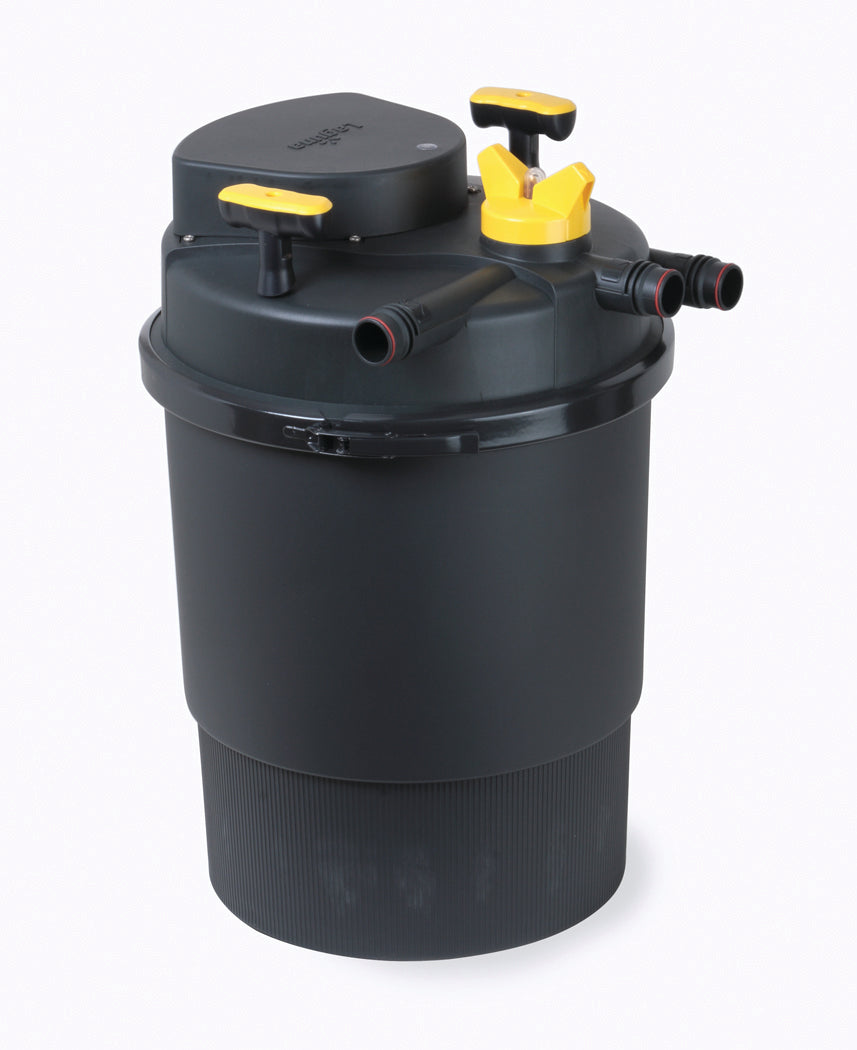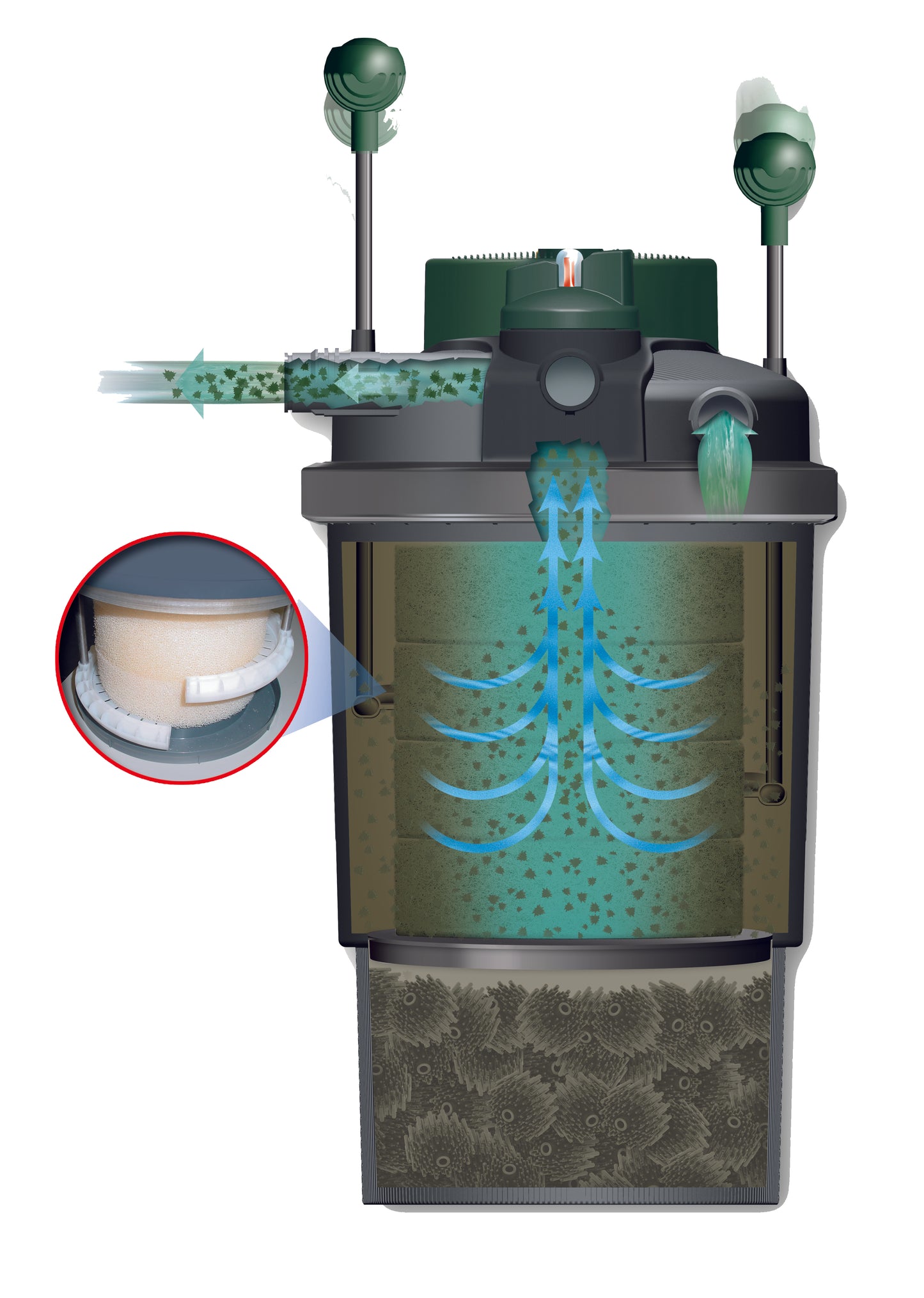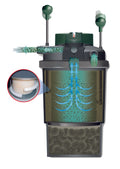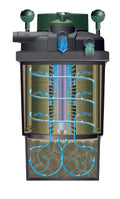 Pressure-Flo Filter with UV
Pressure-Flo Filters UVC is an all in one filtering system that keeps pond water clear and healthy. The high performance filter provides important water filtration functions that are essential for everyday pond maintenance: mechanical and biological filtration, as well as UVC sterilization. Once the filter is connected to the pump, water enters the unit through a water inlet. It then passes through the mechanical filtration stage, consisting of foam filters that intercept and trap dirt and debris. Next, water enters a biological filtration chamber where it comes into contact with Biospheres biomedia which harbour beneficial bacteria that keeps the water healthy.
Dirt-free water then passes along an integrated UV-C lamp, where it is exposed to ultraviolet rays that inhibit the growth of single celled algae organisms. Water finally returns to the pond thoroughly cleansed.
Backwash cleaning can easily and comfortably be done in a few minutes without opening the lid. This feature ensures that the filter performs at optimal levels for many days and prolongs the time between full maintenance sessions. An easy-view cleaning indicator signals when it's time to perform backwash cleaning.
| | | | |
| --- | --- | --- | --- |
|   | Max Pond Size | UV Size | Max Flow Rate |
| PT1725 | 1000 gallon | 13 watt | 600 gph |
| PT1726 | 2000 gallon | 13 watt | 960 gph |
| PT1727 | 3000 gallon | 25 watt | 2000 gph |
| PT1728 | 4000 gallon | 36 watt | 2400 gph |
| | | | |