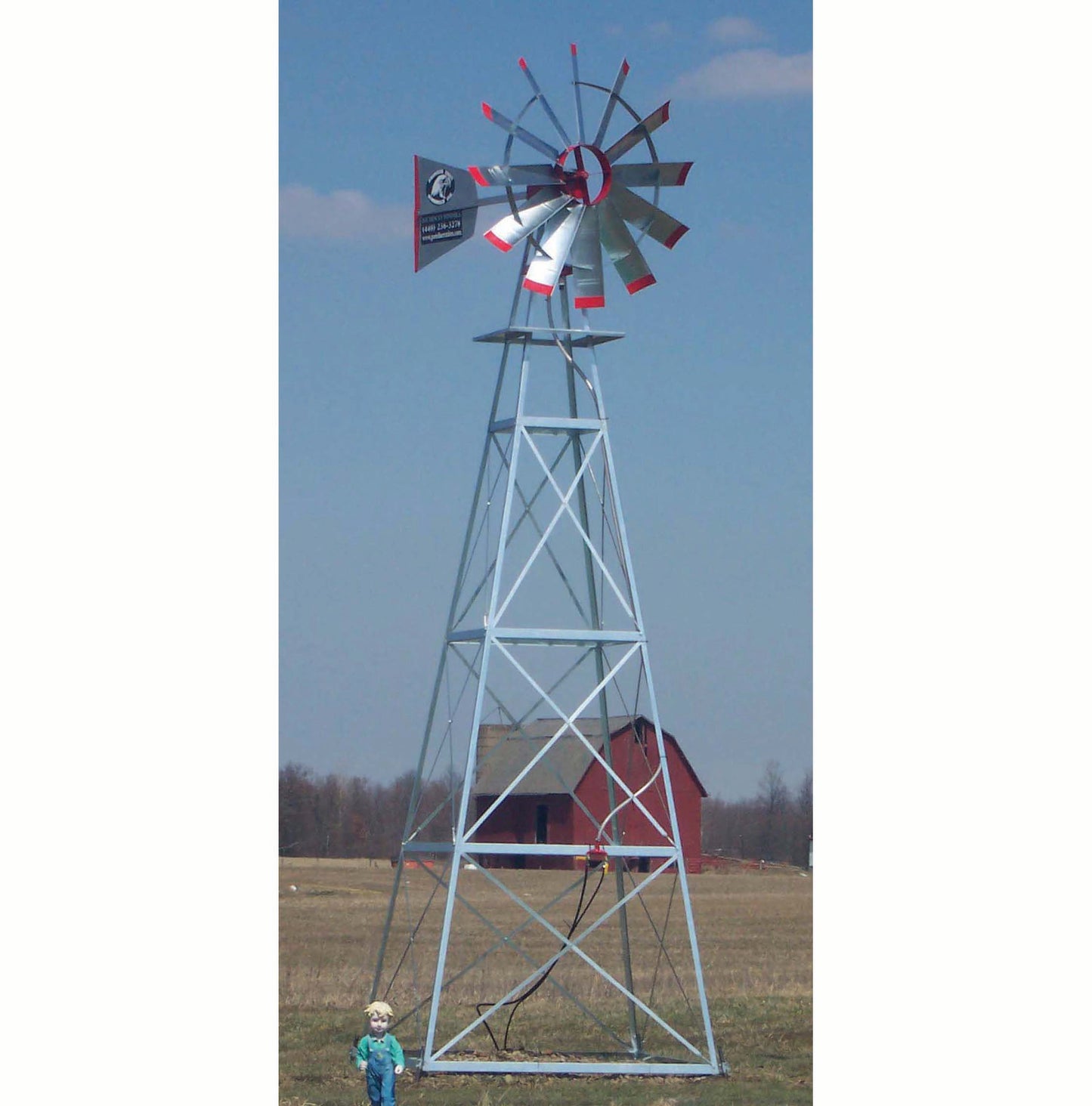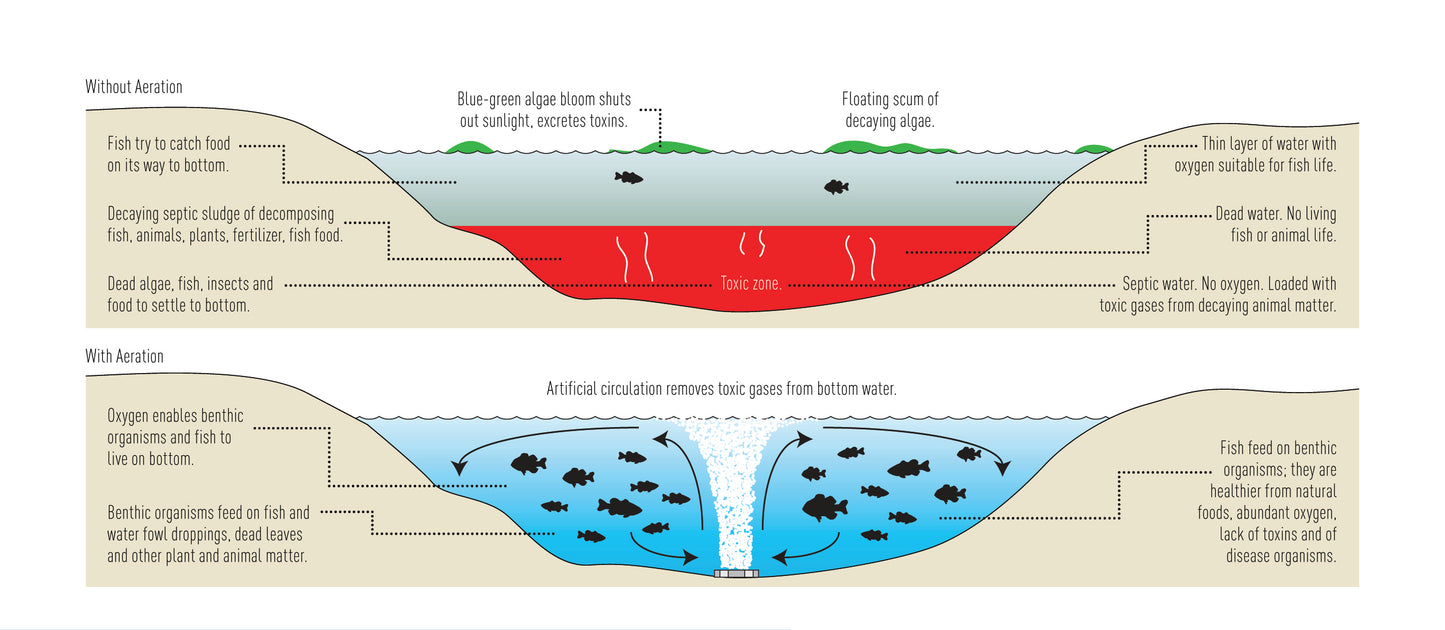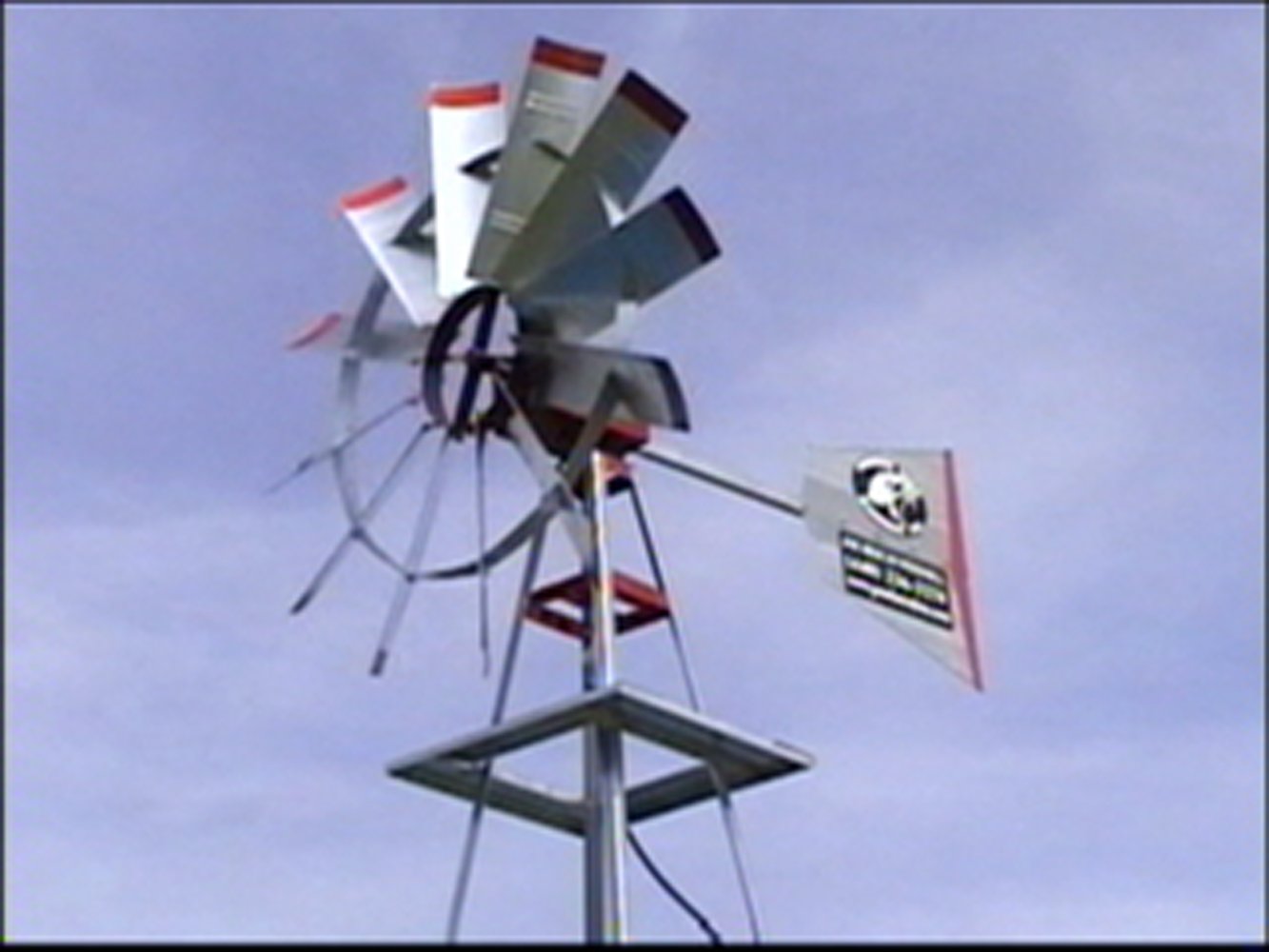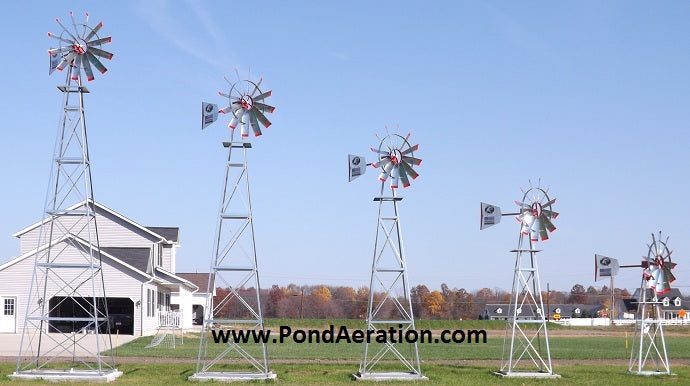 American Eagle Windmill
Windmills help to provide aeration to your pond while adding an appealing look to your property, and all without using any costly electricity. The American Eagles are made of durable galvanized steel and the compressor box is powder coated for extra protection. The American Eagle has an old style appearance with a new use but fits into the landscape
on many rural properties.
The high air volume of the American Eagle allows for aeration using multiple air stone diffusers in shallow ponds (less than 10' deep) to achieve ideal benefits. The 6' spoke welded wheel will start to pump air at very low wind speeds, this is done by using a bellow design that has very little resistance. This design also is far more resistant to possible freezing
in the line due to condensation.
The American Eagle is a four leg construction and comes in 18 ' or 23' heights. The tower is anchored with four angled anchor rods. The compressor is also self governing to eliminate damage during wind gusts and storms. The bellow design eliminates the need for diaphragm replacements. With each American Eagle Windmill we include 100' of 1/2"
airline, 200' of 3/8" weighted tubing, two way splitter valve and two 7" diameter air stones with check valves. These windmills are fully tested and come with a one year warranty (excluding lightning or wind damage). The 23' tall windmill has a stance of 6' 8" from leg to leg, and has a 6' diameter rotor. Two year warranty on compressor, does not cover check valves, lighting or wind damage. Made in USA.